Plan your Texas getaway to one of these distinct regions of the Lone Star State
There are so many things that Texas excels at: barbecue, football, cowboys! It's what's made Texas so well known worldwide; however, Texas has so much more to be proud of. Everyone knows that Austin is a live music hot spot, Dallas is a sports mecca, and Houston is a world capital of space exploration. Not everyone knows that Texas contains 600 miles of Gulf Coast, including the largest undeveloped stretch of barrier-island beach in the world (on Padre Island).
Journey through seven regions of adventure, history, natural landscapes, and great barbecue. Take a drive through Texas where you'll pass sites that are tried and true, and get insider knowledge on local points of pride. Further exploration of Texas might surprise some, but it shouldn't—The Lone Star State has it all.
Gulf Coast
When you think "beach vacation" California and Florida may be the first states that come to mind, but Texas' Gulf Coast is here to prove that assumption wrong! Sprinkled along 600 miles of coastline, small coastal towns feature waterfront restaurants, bars, and optimal places to watch the sun set over the Gulf of Mexico. Islands are spread out along the horizon, including Padre Island National Seashore. Natural beauty is abundant in this region, making these destinations the best spots for fresh air and fun in the sun.
Recommended Destinations:
Hill Country
Texas' Hill Country, in roughly the center of the state, mixes outdoors and big city in the best way. The area contains rugged limestone hills dotted with springs, abundant wildflowers as well as charming destinations in between, including Austin, the state's capital. The region is filled with bodies of water perfect for jumping into on a warm day.
Ready for a relaxing winery getaway? You can tour more than 30 Hill Country wineries, many in Fredericksburg. Grapevines have been cultivated in Texas as far back as the 1600s. Years of experience have paid off; the Texas Hill Country was named one of the "10 Best Wine Travel Destinations" by Wine Enthusiast magazine in 2014.
Recommended Destinations:
Prairies & Lakes
Texas' Prairies & Lakes region contains some of the state's largest metropolitan areas, in addition to classic Texas towns with small-town charm. Dallas, Plano, Irving, Fort Worth, and Arlington make up "The Metroplex," an economic and cultural hub.
The Prairies & Lakes region is also a destination for food. Beyond Dallas' food festivals and an abundance of restaurants, there's more to discover. Make your way down to Brenham to tour Blue Bell Creameries, where the company was founded in 1907, and check out Dublin Bottling Works Museum, the birthplace of bottled Dr Pepper.
Recommended Destinations:
Panhandle Plains
Get your kicks, preferably in cowboy boots, with a ride on Route 66. The historic highway crosses in a horizontal line through the Panhandle Plains—Texas' northernmost region. Buddy Holly grew up in Lubbock, and his spirit is honored around the city. Visit his statue at the West Texas Hall of Fame, which also honors West Texas' best of the best—from songwriters to football greats.
Recommended Destinations: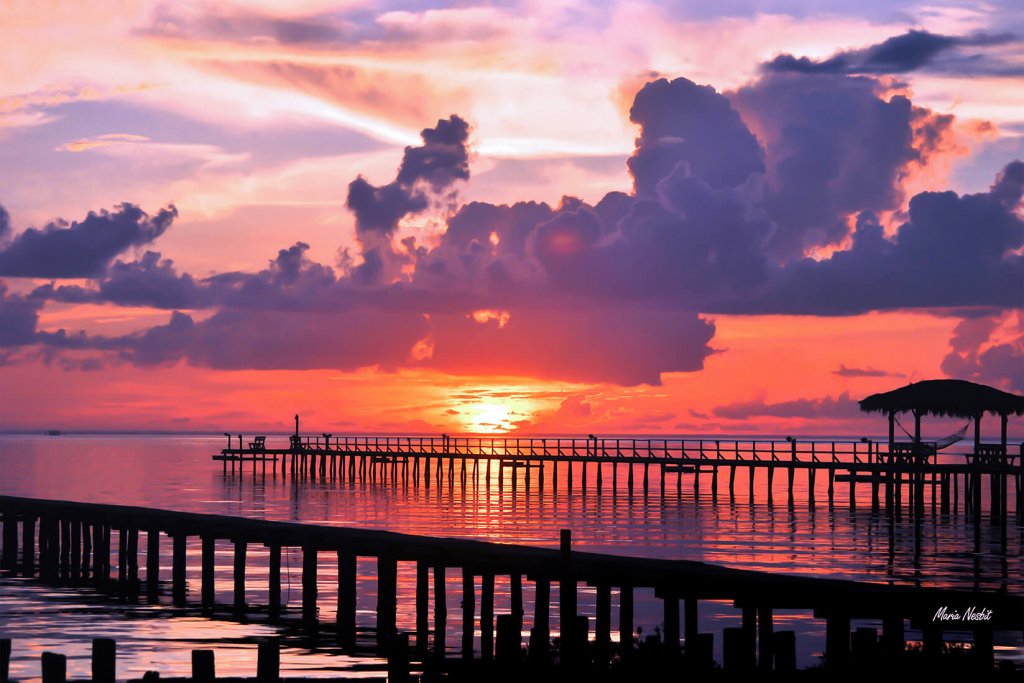 Piney Woods
The Piney Woods region of Texas is something special. The World Wide Fund for Nature considers the region to be a critically endangered ecoregion in the United States. These coniferous forests are the home of several species of pine, as well as hickory and oak trees.
The Piney Woods receives between 40 and 52 inches of rain every year, enough that there are actually two varieties of wetlands here: bayous and sloughs. It's best to explore nature here at one of the 17 state parks, including Atlanta State Park and Caddo Lake State Park.
Recommended Destinations:
South Texas Plains
The South Texas Plains region is home to San Antonio, and—of course—The Alamo. One story below downtown San Antonio, you'll find the River Walk—a series of walkways along the San Antonio River with bars, shops, and fantastic Tex-Mex restaurants. Nearby, you can explore four important Spanish missions at San Antonio Missions National Historic Park.
The Rio Grande Valley is the perfect place for bird watching as several migratory routes converge here. Each destination is different, from woodlands to wetlands, and experiences there are different as a result; depending on which you choose, you may take a wilderness walk or a float trip.
Recommended Destinations:
Big Bend Country
Big Bend Country is a paradise for bicyclists and art enthusiasts. A huge draw here is Big Bend National Park, which became Texas' first national park in 1944. When they say big, they mean big; the park is roughly the size of Rhode Island, large enough to encompass a complete mountain range, the Chisos.
If you're looking for an out-of-this-world experience, you'll find it here. The best place to try to spot the mysterious Marfa lights is an official viewing platform off Highway 90. Look for basketball-sized orbs, often white or yellow, floating high in the air or just above the ground, and sometimes in groups—people have sworn they're a result of extraterrestrial activity, others believe they're just passing highway headlights.
Recommended Destinations:

Enter to Win a Texas Getaway
Now you know what's awesome about each region of Texas—it's the perfect time to enter to win your own Texas getaway! A Moody Gardens, Galveston Island getaway is fun for the whole family. One lucky participant will win a one-night stay at the Moody Gardens Hotel, an 18-hole round of golf for two, and tickets to all Moody Gardens attractions for four, including the popular Penguin Encounter.