After flying three-quarters of the way across the country to Indianapolis, and trusting airline baggage handlers with my precious golf clubs, it was only fitting to meet up with my buddies and head out to The Fort over 4th of July weekend.
Us men woke up early to hit the course before the heat index crept too high, while the ladies enjoyed a leisurely morning, including a visit to The Cake Bake Shop. The aptly named Fort Golf Course sits on what was an old US Army post, Fort Benjamin Harrison. The 1,700-acre pocket of rolling hills once housed hundreds of World War I and II soldiers, but was closed in 1996 and turned into a state park.
Dye hard fan
The six of us split into two groups and hit the first tee. The course is a 7,148-yard par 72 Pete Dye design, and I could tell right out the gate. Dye loves long fairway bunkers that mess with your mind off the tee box. He always offsets them slightly to make fairways appear to pinch and bend more severely than they actually do. I've played many of his designs, and have learned the importance of studying an overhead map of the hole layout before you psych yourself out on the tee box. While I didn't see any railroad ties—one of Dye's signatures—there were plenty of mini bunkers scattered around the green complexes.

As the course meandered into the thickly wooded hills, the fact that we were in a state park was palpable. Golf courses are almost always beautiful, but they are too often surrounded (sometimes oppressively so) by the development neighborhoods that made their construction possible. But at The Fort, it felt like we were miles away from the nearest house.
True lines
There are courses you can tell the designer crafted, and then there are courses like The Fort where you feel like the designer found the courses. The fairways rolled over hill and dipped into valleys. Thick woods turned the fairways to the left or right, and knolls provided perfect tee boxes and picturesque elevated greens. The course was in great shape—the ball sat up nicely on the fairways, and the greens were receptive and rolled true.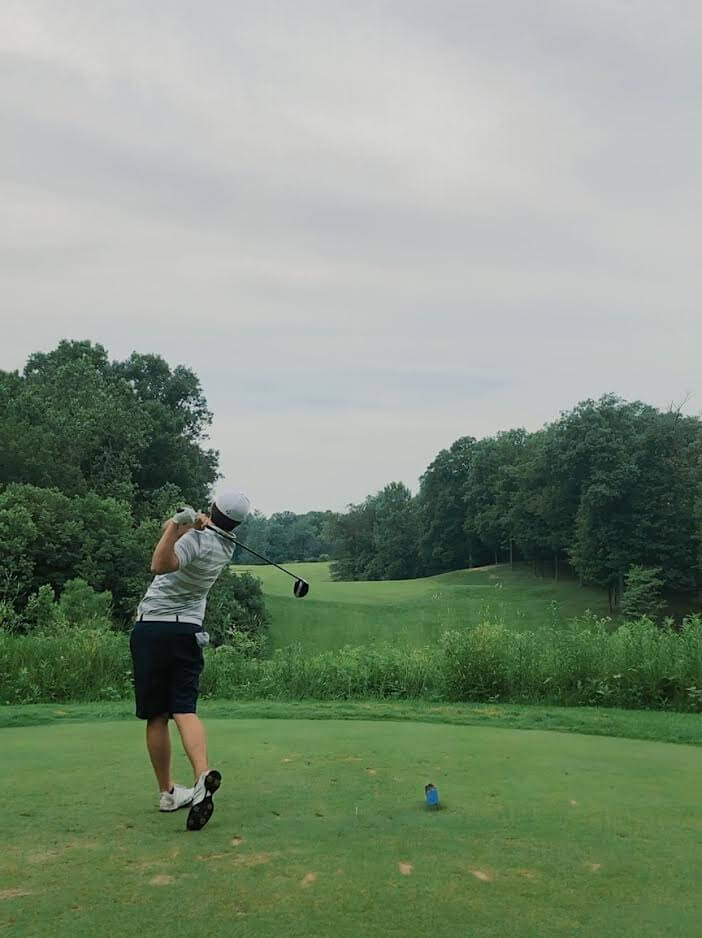 With the next closest group two holes behind us, our two groups joined up to play the last hole together. In true Pete Dye fashion, the closing hole was a tough one if you let your nerves get to you off the tee. But, you want to see a few missed fairways (from your playing mates, of course) on the last hole, so it gave us an excellent finish to an even better day on the course.