Missouri Vacation Guide Spring/Summer 2019
Courtesy of Springfield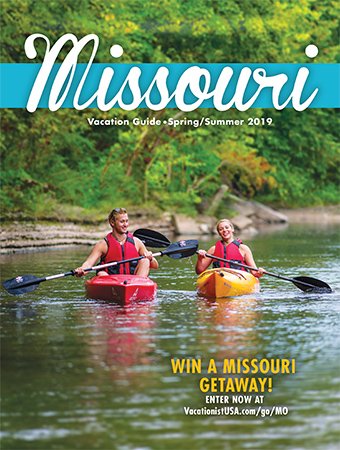 Missouri offers can't-miss experiences for vacationers of all tastes. Discover world-class museums, exciting live shows, thrilling outdoor fun, and more memorable stops in the Show-Me State. Here, visitors experience warm Midwestern hospitality and abundant shopping, dining, lodging, and resort options.
Enter to win one of three thrilling getaways in Missouri! You could win a family-friendly trip to the Lake of the Ozarks with golf, dining, and a visit to Bridal Cave; an excursion underground to explore the magnificent Meramec Caverns as well as passes to the Jesse James Wax Museum and more; or a getaway to experience exhilarating rides at Six Flags St. Louis.
Find more inspiration in the digital edition.
Find more information from the featured partners below
If you would like more information from any of our fabulous partners, please select from the list below. When finished, click EMAIL SIGN UP or the shopping cart to the right and travel inspiration will be delivered directly to your inbox!