See Texas First 2019 Fall Vacation Guide insert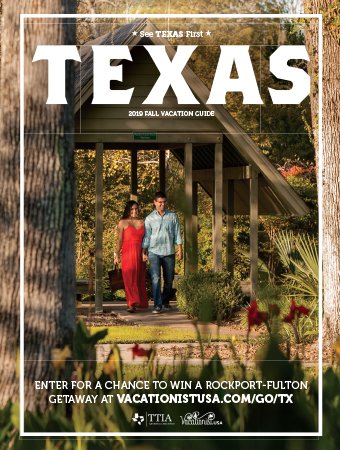 They say everything is bigger in Texas, and that includes fun. As the second largest state, there is plenty to see and do, with a wide variety of destinations and attractions to suit every vacation style. Find yours in See Texas First, and enter for your chance to win a stay in Rockport-Fulton, Texas. Discover why it was voted #2 Small Coastal Town in the U.S. by USA Today's 10 Best Reader's Choice travel poll.
Find more information from the featured partners below
If you would like more information from any of our fabulous partners, please select from the list below. When finished, click EMAIL SIGN UP or the shopping cart to the right and travel inspiration will be delivered directly to your inbox!