See Texas First
Maria Nesbit
Whatever you think you know about the Lone Star State, you don't know it all. With a state as large as Texas, there's bound to be a huge variety of destinations to visit, sites to see, and attractions to experience. Find highlights in the digital edition.
And enter for your chance to win a stay at Moody Gardens Hotel in Galveston, Texas.
Find more information from the featured partners below
Win a Moody Gardens Getaway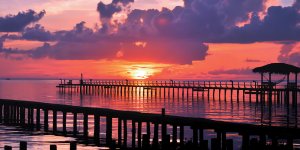 From the rainforest to the ocean's depths, worlds of wonder await! Visit the MG 3D and 4D Theaters, Colonel Paddlewheeler, Zip Line, Ropes Course, Palm Beach, Rainforest, and Aquarium Pyramids. Ask about Moody Gardens Hotel, Spa, and Golf Course packages.
Enter to Win!