Eating up Hospitality Highway
By Ruth Spencer
Enjoying the food and cordiality of North Georgia
Restaurants and dining
Some people travel to see the sights. I travel to eat.
The essence of a place comes through the food on my plate. Anyone who has scarfed down asada tacos in San Francisco, or New Orleans gumbo can attest to this truth.
My husband, Edward, understands this about me. So, when I suggested we spend a week winding our way up North Georgia's Hospitality Highway, he had just one question about our pending culinary marathon: "Where will we eat?"
We had our work cut out for us, but only because there are so many dining options. Hospitality Highway is made up of seven locales, beginning with the posh Buckhead community of Atlanta, extending up GA-400 for about 60 miles to Dahlonega. Here are some of our favorite moments at each stop:
The energy in Buckhead is high—amid swanky high rises, new shops are opening at every other turn. I'd heard about local fave White House Restaurant, but I'd never had a smoked salmon omelet with tzatziki before—it definitely won't be my last. We had also heard earlier of the award-winning 'Buckhead Life Group' of restaurants, eleven in all. We had to try at least one of them and enjoyed our lunch at the Bistro Niko, a brasserie-style French spot with a patio overlooking Peachtree Road. The dining room is spacious, but feels cozy, with warm, bright lighting and banquette seating. Try the mussels—they're steamed in a bath of white wine and cream and served with a side of Frites. Edward loved the hanger steak (he claimed he was fortifying himself for our shopping trip at Lenox Square).
If we didn't already know that Hammocks Trading Company has a casual ambiance, we definitely would've gotten the message upon arrival. Part West Coast, part Southern coastal vibe, this seafood spot keeps a lively crowd and fun beach theme, all the way down to the fresh peel-and-eat shrimp and the nicely-spiced jalapeño margaritas.
For dessert, Edward and I walked into Nothing Bundt Cakes like two people on a sugar mission. He got the red velvet (even more divine with added chocolate chips), and I picked the buttery pecan praline. No regrets.
Right up our alley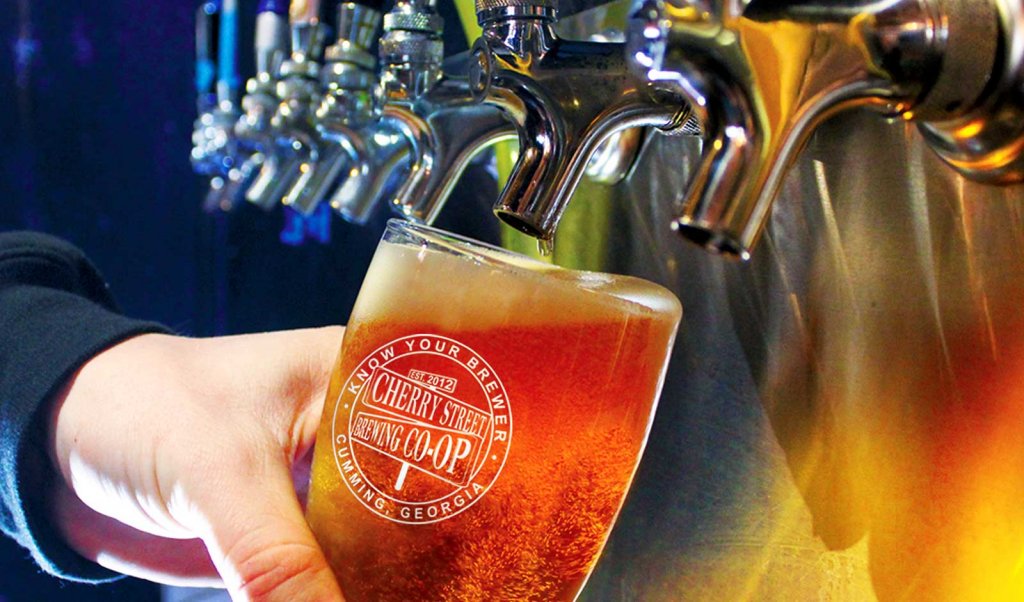 At first, I was interested in the Southern Trilogy Tours simply because of the 19th-century architecture—Barrington Hall, Smith Plantation, and Bulloch Hall are spectacular in the daytime. Each house also tells its own unique history. Later, we strolled through Historic Roswell. This town can only be described as charming, with its numerous indie shops, local art galleries, and restaurants nestled in revived bungalows. The fried chicken at Table & Main deserves every bit of the hype—crispy and savory down to the bone—but the shrimp and grits (with heavenly Gouda mixed in) won us over, hands down.
We chose to hit up Alpharetta on Thursday evening because that's when Food Truck Alley opens for business in the vibrant historic downtown district of Alpharetta amongst intimate boutiques, tasty sweet shops, and quaint galleries. About six to eight food trucks rotate to the streets each week, accompanied by live music. Having seen both WOW! Food Truck and Mobile Marlay on Cooking Channel's Eat Street, we couldn't wait to chow down. The infamous fish and chips from Marlay was the perfect crunchy precursor to the crumbly corn arepas grit cakes stuffed with slow-roasted meat and creamy cilantro jalapeño sauce cooked up by WOW!.
After these mouthwatering delicacies, we ventured to Alpharetta's first brewery and happening hot-spot, Jekyll Brewing, to quench our thirst. A behind-the-scenes tour, draft samplings, and live acoustic music by local musicians—Jekyll didn't disappoint. The award-winning Hop Dang Diggity Southern IPA was Edwards's favorite malty blend. Named for the body of water just outside Jekyll's door, Big Creek Kolsch topped my list with a blend of fruity and bread-like characters unique to a lager beer.
The end of the road
Edward and I met at a craft beer bar, so getting to try local brews in the place they're made always makes us smile. Rick Tanner's Bar & Grille is the home of Cherry Street Brewing Cooperative, where we found choices like smooth Saisons and heavyweight IPAs. We found great barbecue in Cumming too, so its no wonder the National BBQ Cup made this town their home. With 200-plus competitors spread out over 70 acres of fairground, even 'cue novices are sure to become experts by the end of the day.
By the time we arrived at the Blue Bicycle, that bittersweet feeling was creeping up. It's tough saying goodbye—even to short vacations. This award-winning French-inspired bistro eased some of the pain, with prix fixe dinners featuring tagine chicken and mild pork ragu.
We figured it's not a real Southern road trip without some moonshine, so we headed to the Dawsonville Moonshine Distillery. The staff gave us a tour with free samples of their handcrafted corn whiskey. That booze was smooth with a kick!
Heading to the Smith House on our last day was a great move. Homestyle cooking is a perfect follow-up to moonshine tasting, and I could just as well eat their puffy yeast rolls as an entrée. We had our final meal of Hospitality Highway at Yahoola Creek Grill, which features customary American fare with a Southern personality. The grouper sandwich with lime garlic dressing had the perfect texture, and Edward couldn't stop talking about his root beer-braised short ribs.
Every restaurant on the Hospitality Highway fulfilled its promise to us. This culinary adventure left us with a lingering sweet taste in our mouths. In addition to the satisfying meals, we felt well cared for—it doesn't get any more Southern Hospitality than this.