Family Fun Bucket List
By Allison Russo
5 fun family-friendly attractions in Atlanta, Georgia
The Peach State's capital city awes visitors with its mix of southern charm and metropolitan sophistication. With countless family-friendly activities in the mix, Atlanta, Georgia, should also be at the top of every family's vacation bucket list. Whether you're just passing through, or making the city your ultimate destination, here are five of my favorite family-friendly attractions in Atlanta for guaranteed fun.
1. Stone Mountain Park
This amusement park is Georgia's most-visited attraction for a reason. Covering more than 3,200 acres, Stone Mountain Park will keep your family busy (and entertained!) for the entire day. Take a scenic five-mile train ride around the base of the namesake Stone Mountain, then get some fresh air and exercise on the one-mile hike to the top. Carved into the mountain is the largest high-relief sculpture in the world. Depicting significant figures from the Civil War era; it's a must-see for history buffs and art-lovers. And don't worry—there are more kid-friendly attractions, too. Enjoy amusements like the Summit Skyride, the Lasershow Spectacular, the Sky Hike, and the Geyser Towers. There's also a 363-acre fishing lake and two beautiful golf courses, as well as inviting shops and restaurants.

2. Centennial Olympic Park
Conveniently located in the center of downtown Atlanta, this 21-acre park was built for the 1996 Olympic Games. If you have any budding athletes in the family, they'll definitely enjoy exploring this piece of history. Check the schedule for live music performances, get amazing views of the city on the nearby Ferris wheel, and cool off while watching ground-level fountain shows. The Fountain of Rings is the world's largest interactive fountain to incorporate the iconic Olympic Rings symbol, and kids enjoy splashing about during the synchronized music and water program that takes place four times a day, 365 days a year. The park is a great place to grab a casual lunch (check out Googie Burger) and relax on any Atlanta afternoon.

3. LEGOLAND Discovery Center
This interactive amusement center is a great place to spend a few hours in Atlanta (especially when you need an air-conditioned escape), and we promise parents will have fun here, too. This isn't your average LEGO play land—hop on two different rides, get creative in the LEGO Racers build and test zone, catch a movie in the 4-D cinema, and watch your little ones' creativity soar in the Duplo village. Take the whole family on a factory tour to get a firsthand look at how LEGO bricks are made. Your children just might develop a newfound appreciation for their favorite toys.
Your kids will love seeing their favorite animals up close.
4. Zoo Atlanta
With more than 1,300 animals on view, you're sure to learn something new about your favorite critters at Zoo Atlanta. There's also a train ride and a splash pad, not to mention a giraffe-feeding station and the zoo's famous twin giant pandas. A dedicated kids' area also offers a carousel, climbing wall, petting zoo, and playground. Zoo Atlanta is one of the oldest wildlife parks in the country, and continues to expand each year. Your kids will love seeing their favorite animals up close, and they'll stay engaged with interactive offerings like the Treetop Trail. This aerial playground filled with rope ladders, nets, bridges, and tightropes is sure to bring out your little one's inner monkey.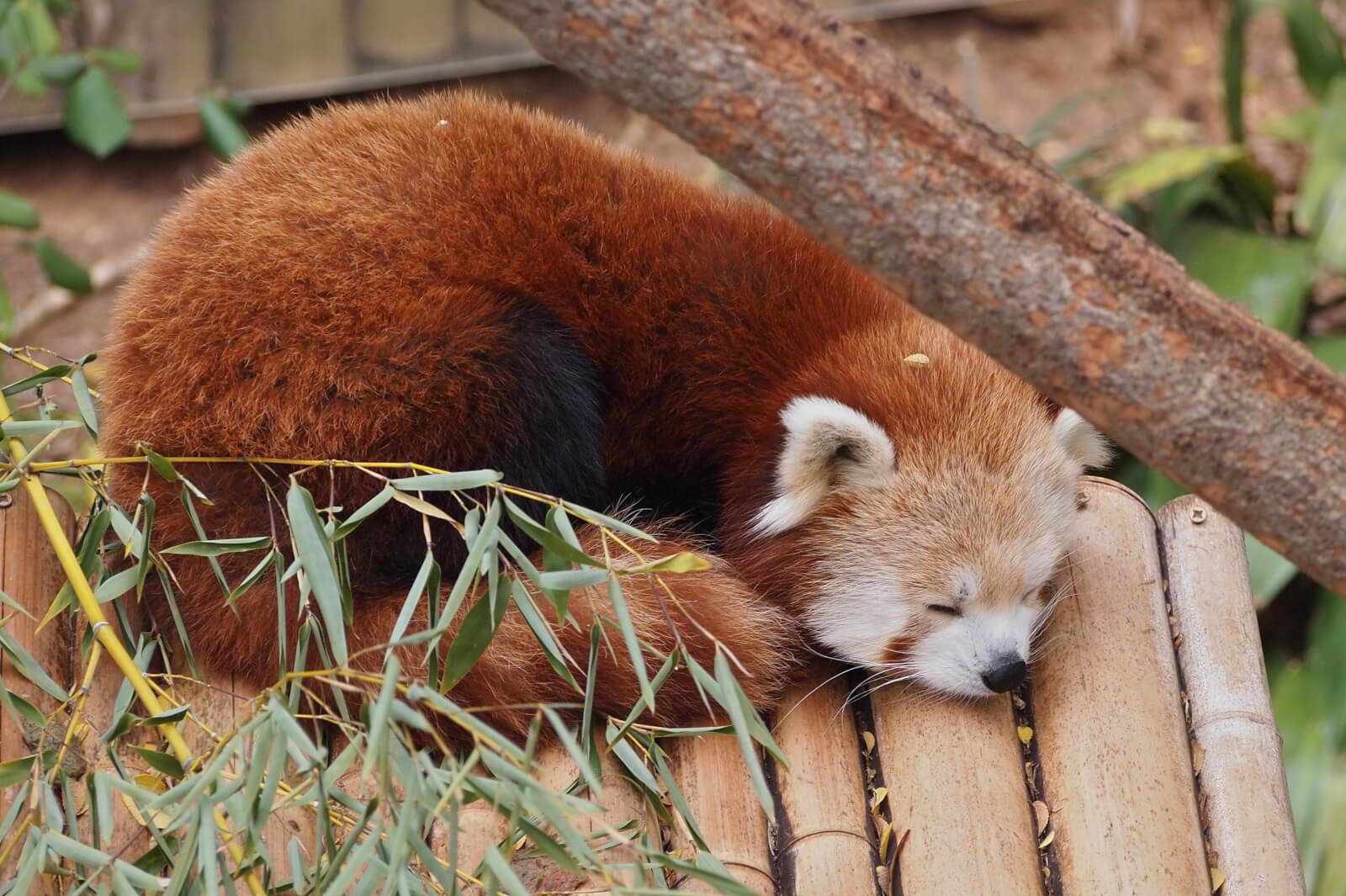 5. Shoot the Hooch
Get a truly local Atlanta experience and "shoot the Hooch!" Choose a raft, canoe, kayak, tube, or stand-up paddleboard for a fun, relaxing ride down the Chattahoochee River. The river's gentle rapids make it welcoming for water enthusiasts of all ages, and you can get dropped off at popular spots along the river if you want a shorter or longer ride. Don't forget to grab a drink or a snack at Shoot the Hooch headquarters at Azalea Park in Roswell, Georgia, just a few minutes from Downtown Atlanta.
Fun for all
Family travel comes with its own logistical challenges, but knowing where to go can make all the difference. Now you can consider yourself primed on family-friendly attractions in Atlanta.
Learn about a destination that celebrates holidays year-round.