The idea of traveling alone through unknown cities, foreign landscapes, and strange crowds can be daunting to many. For others, it's an opportunity to grow personally and experience life through a new lens. Traveling in general can be a complicated process with a lot of moving parts, from itineraries to budgets and beyond. Solo travel, however, reworks the mechanics of traditional travel in many ways. This list addresses some of the pros and cons of traveling solo.
Safety
Con: Traveling alone can pose challenges — especially in more isolated areas or at night. With nobody else to watch out or support you, it's important to remain prepared and aware of your surroundings at all times.
According to Madison Krigbaum, acclaimed solo traveler and creator of the travel blog Madison's Footsteps, one of the key elements to safe solo travel is communicating your itinerary with trusted friends and family prior to departure.
"Make sure your friends and family at home are aware of your travel plans and know where you're staying," Krigbaum said. "Don't engage in any unnecessarily risky activities, never walk alone through deserted areas at night and always keep an eye on your drink. As long as you have your wits about you, you'll have a great time and be perfectly safe."
Pro: Any solo traveler, regardless of age, gender, race, or ethnicity, can help ensure their safety while solo traveling by being prepared. Adequate preparation and knowledge of a destination prior to traveling helps you familiarize yourself with the areas to avoid, local resources for travelers, useful materials to bring, and things to do.
"The best thing you can do to prepare yourself for your first solo trip around the U.S. is to download some key apps like iOverlander that tells you where you can find camping, water, and scenic stops, and join some Facebook groups that you can query whenever quick answers are needed," said Adam Marland, creator and travel blogger of the site We Dream of Travel.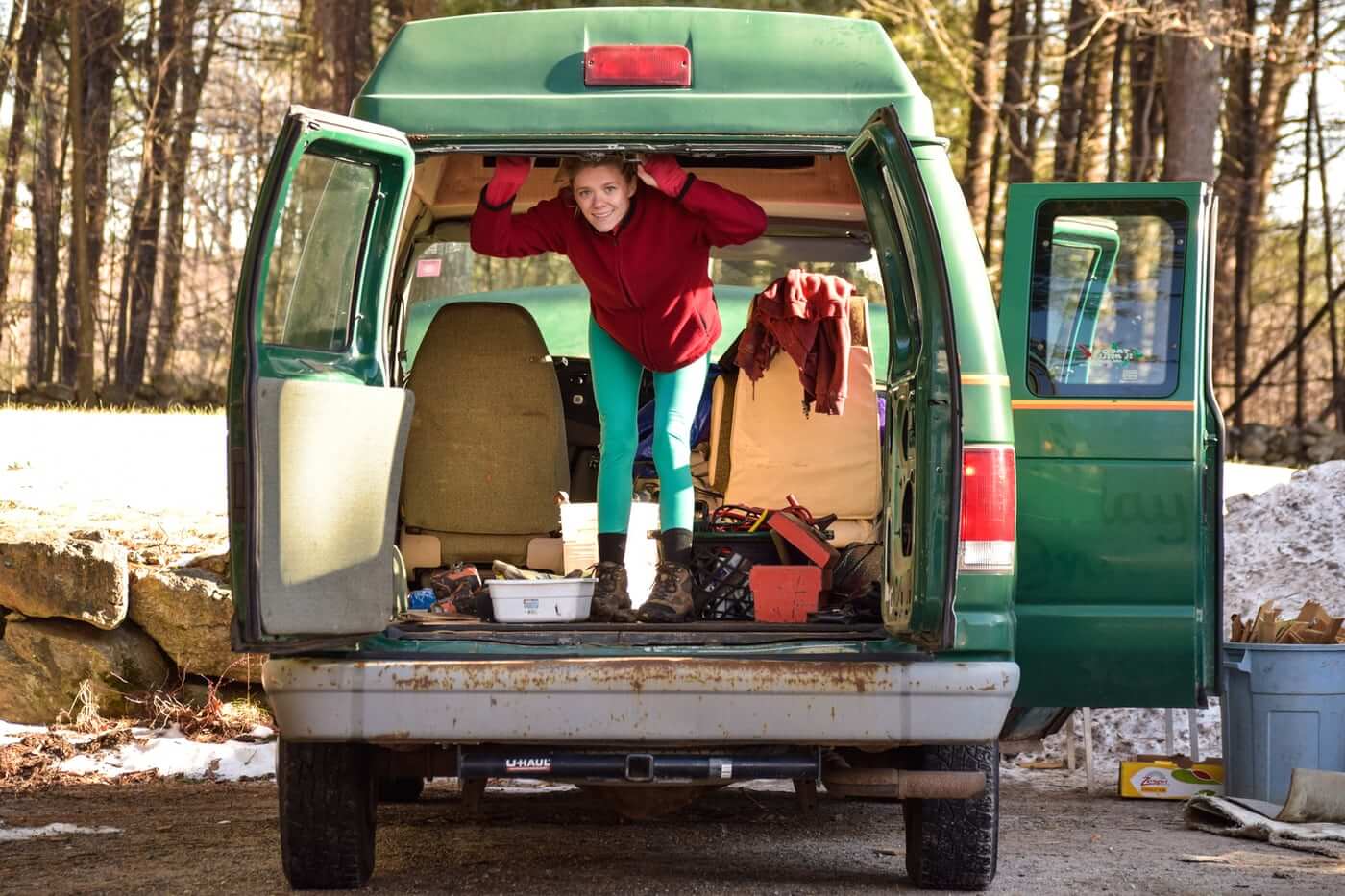 Freedom
Con: Traveling solo can be daunting, especially if it's your first time. The possibilities for places to go and things to do are endless and might send your brain spinning.
For Priyanka Juneja, creator and travel blogger of the site Champagne Flight, traveling solo can be intimidating at first, but rewarding once you overcome the initial jitters.
"If your friends and family don't like to travel as much as you do, then you don't have to wait around until they're willing to take a trip," Juneja said. "You can take your dream trip right now."
Pro: When you travel alone, it's your trip — it's all up to you. You decide where you want to go, what you want to see, and what you want to do. You can take the day off to relax, hustle to pack in non-stop entertainment, or take your sweet time doing what interests you.
For solo traveler and creator of The Lady Who Travels blog, Abigail Akinyemi, planning ahead is one of the best steps to take in preparation for your solo trip.
"It's important to consider the purpose of your trip," Akinyemi said. "Do you just want to relax or do you want to adventure? It can really help the planning process and set the tone for your travels."


Personal Growth
Con: It's no secret that traveling by yourself can be stressful at times. Facing the unknown often means pushing outside your comfort zone. Some travelers may feel overwhelmed by the challenge of going it alone. Don't worry though, many travelers before have found success and paved the way.
Pro: One of the main motivators for solo travel is self-discovery. The process of learning who you are and what you love to do by overcoming new challenges will provide countless life lessons and personal growth opportunities. Solo travel could potentially lead you to your next passion, career, or relationship.
"Solo travel is the best way to discover who you are and what things in this world fill your cup," said Marland, of We Dream of Travel. "Just remember that on the road to discovering the things you love in this world, you too will learn the many things you don't."

Solo travel is the best way to discover who you are and what things in this world fill your cup.
Budget
Con: Traveling alone means paying alone. Whether it's a meal, bed, or transportation, there's nobody to split the costs with. In the U.S., solo travel can quickly get expensive. Affordable, reliable accommodations book quickly, which is why planning ahead can save money later on.
Pro: As a single individual, it's easier to squeeze onto standby flights, into crowded restaurants, and find places to stay as the space you need is significantly smaller. By knowing your budget and being patient, any solo traveler can find deals. Nowadays, strangers can rideshare with Uber or split a taxi to lower travel costs.
"I like to prepay everything (accommodations, events, transportation, etc.) for my solo adventure so when I'm there, I'm not worried about money," said Akinyemi, of The Lady Who Travels. "Definitely figure out your finances, what you can and can't afford, so you're not penny pinching every step of the way."



Social Interaction
Con: You're going to be alone for the majority of your travels. This means no friends or family to share memories and photos with. If you're someone that's shy or has trouble meeting new people, this can be a big barrier for you.
To long term solo traveler and co-founder of Solo Female Travelers Club, Mar Pages, meeting new people is one of the greatest gifts solo travel has to offer.
"Traveling solo makes you more approachable and it's likely for solo travelers to engage in conversations with strangers," Pages said. "One of the perks of traveling solo is you have a great chance to develop genuine connections and friendships with people you've never met."
Pro: You get to meet new people! The world is full of strangers and the lack of socialization on your travels could encourage you to open up and make new friends. Whether it's joining a tour group or staying in a full room at a hostel, there are countless opportunities to connect with new people and forge new relationships. It's helpful to download social apps and join facebook groups of your areas of interest prior to departure.
"Eating alone can be awkward and some people are terrified at the idea. Don't let that be a reason you don't travel solo," said Juneja, of Champagne Flights. "Instead, sit at the bar, bring a book or something to read and/or engage in conversation with other sole diners at the bar or even the bartender."
Adventure can be thrilling, dangerous, and enlightening. Sometimes it's a blend of all three. Solo traveling, like everything else in life, has its peaks and valleys. Sorting through those pros and cons can help you decide your future as a solo traveler.
Learn more about solo travel.