Yosemite National Park's 747,956 acres of open wilderness attracts millions of tourists, nature enthusiasts, and adventurers alike. From taking tours to lodging and dining, here's how to navigate your stay at Yosemite National Park, while maintaining your budget.
Nestled within the Sierra Nevadas in Central California, Yosemite National Park lies east of San Francisco, northwest of Las Vegas, and north of Los Angeles. There are five total entrances to the park, with the four most accessible being on the western-most side. Depending on where you're starting from, the route to Yosemite could take you through surrounding towns like Mariposa or Mammoth Lakes. Alternatively, these neighboring towns offer quiet, affordable places to stay outside of Yosemite.
For less-experienced Yosemite goers, it's important to note that the park is blanketed in snow over half of the year. That being said, the best time to visit Yosemite is from late spring to early fall. This way, you can enjoy spectacular weather, fewer crowds, and a freer experience. Note: the summer months can prove to be more crowded, which could detract from your experience if arrive without reservations.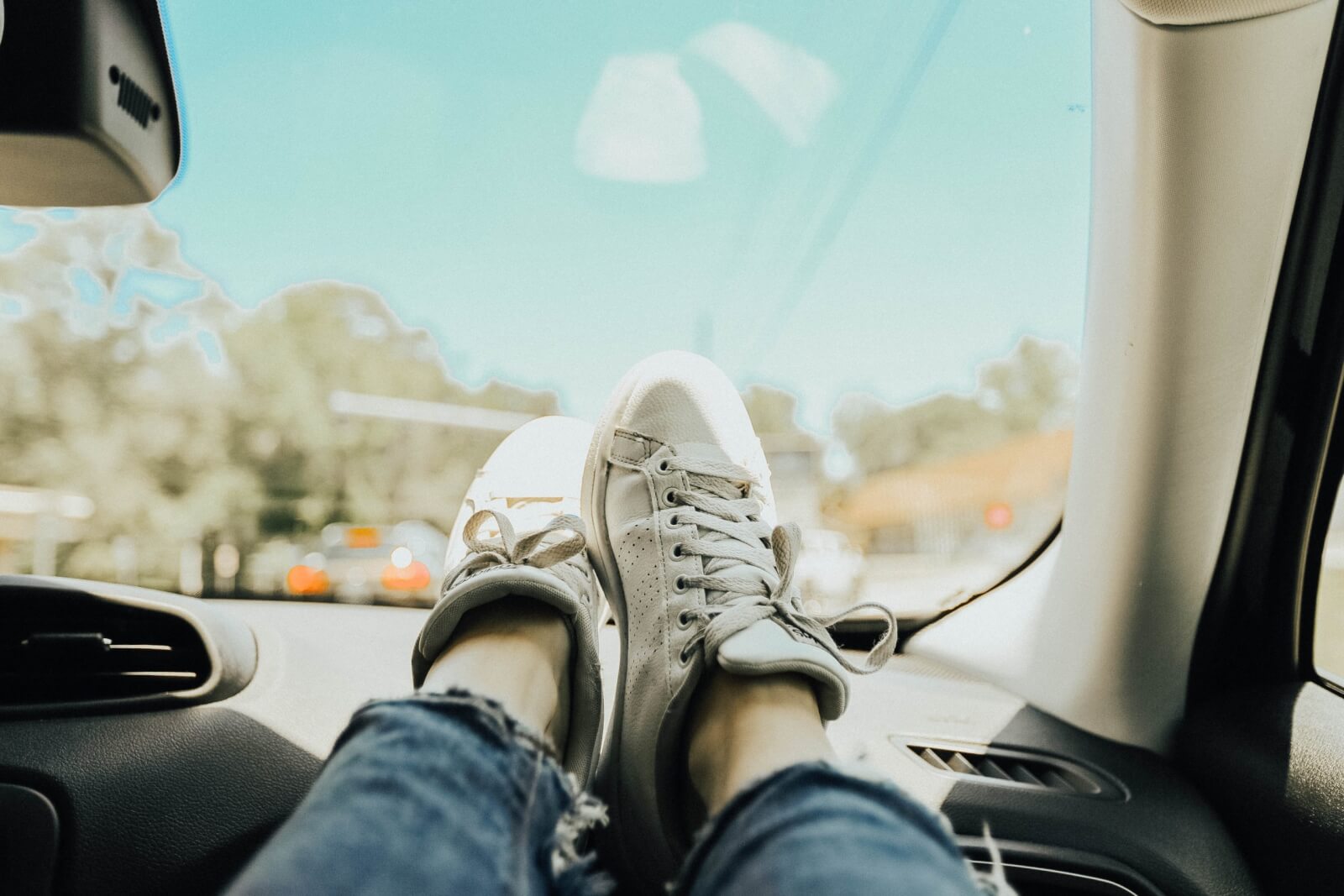 Rolling Up
Every vehicle entering Yosemite National Park is subject to an entrance fee.
$35 for non-commercial vehicles, pick up trucks, RV's and vans with 15 or fewer passengers
$30 per motorcycle
$20 for equestrians, pedestrians, and cyclists
These entrance fees are all valid for a week after purchase.
For James Kaiser, author of Yosemite: The Complete Guide, making use of "freebie days" is a huge way to save money when visiting the park. 
"Each year the National Park Service offers several days where you can visit national parks with no admission fee," Kaiser said. "There are four remaining fee-free days in 2022."
April 16: First day of National Park Week
August 4: Anniversary of the Great American Outdoors Act
September 24: National Public Lands Day
November 11: Veterans Day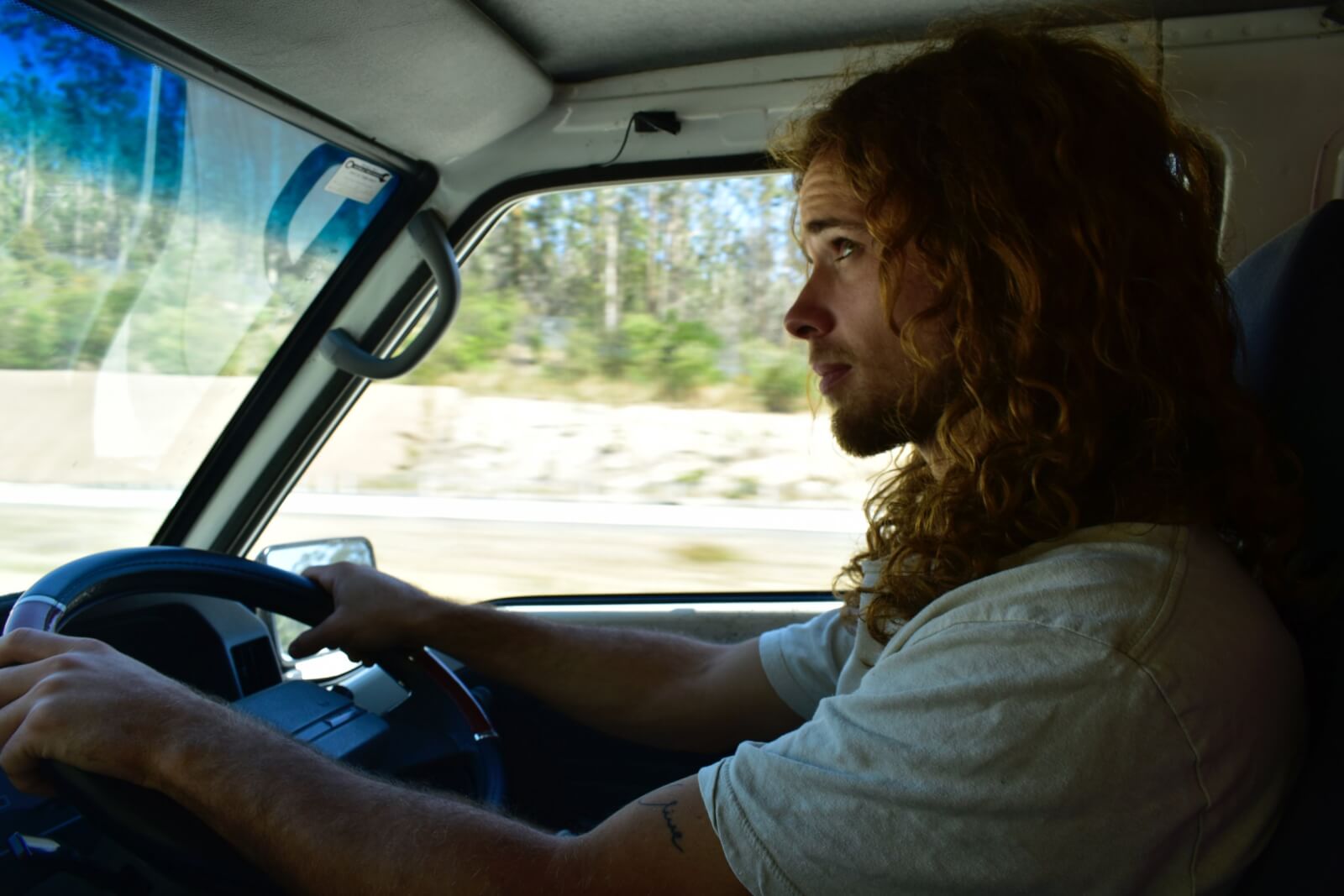 Enter the Wild
There are six main entrance passes available for getting into Yosemite.
$70 Yosemite annual pass provides 12 months of free entry from the purchase date
$80 America the Beautiful — National Parks and Federal Recreational Lands Annual Pass — covers entrance and amenity fees for more than 2,000 federal recreation sites across the U.S.
$80 lifetime admission, $20 annual pass for seniors age 62+
Free annual passes for active U.S. military and U.S. citizens with permanent disabilities
"The cheapest, and in our opinion, best way to save money in Yosemite is to get a Backpacking Permit and backpack into some of the best locations," said Charlie Pankey, author of the Sierra Rec Magazine.
The initial processing fee for a wilderness permit (backpacking) application is $10, with an additional $5/person if the application is accepted. The application for the Half-Dome permit is $10, plus $10/person upon receiving the permit. Reservations for Wilderness and Half Dome permits are distributed via lottery year-round.
"There is no additional fee to hike the general access trails so for the cheapest cost trip, all you need to pay for is the campsite, gas, and food," said Chandler Sterling, of travel blog What's Good Los Angeles. "It's even better if you can split it among a group of friends or family."
Sleeping Under the Stars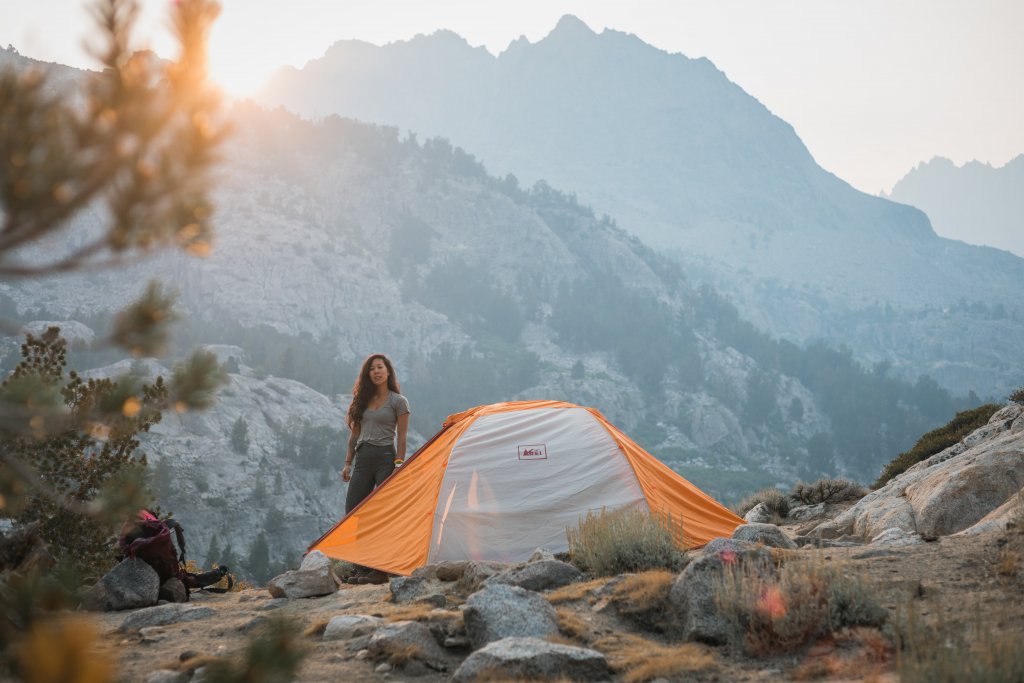 As far as where to stay in Yosemite for an affordable price, camping is the best option. While some campgrounds are closed due to rehabilitation, there are still plenty of options to choose from. But be warned: camping reservations sell out quickly.
North Pines campsites, $36/night, open April 14 through October 23
Lower Pines, $36-$60/night, open April 14 through October 23
Upper Pines, $36/night, open all year
Hodgdon Meadow, $36-$75/night, opening on April 11
Camp 4 (tent only), $6/person/night, open all year
For Sterling, a California travel expert and Co-Founder of What's Good Los Angeles, it's important to know the ins and outs of camping in Yosemite to make it even more affordable. 
"The cheapest way to save money overall is to camp with a large group of people," Sterling said. "You can split the cost of the campsite, gas, and food."
Yosemite National Park boasts a fair amount of hotels and lodges for a more luxurious stay. However, prices range from $150/night at the Wawona Hotel to over $1,000/night at The Ahwahnee. If you're interested in doing Yosemite on a budget, camping is the way to go. 
Stocking Up

Nathan Shipps @ Unsplash

Similar to the lodging options, there are two main options for finding food in Yosemite. The first, and most affordable option is shopping at the Village store. Yosemite's main grocery store hosts an extensive selection of fresh groceries, ready-made meals and food, firewood and camping supplies. Other grocery store options include:
The Curry Village Gift & Grocery
The Housekeeping Camp General Store
The Wawona Store
However, the Curry Village store, located in the Yosemite Village, is the only grocery store not connected to another lodging site. For those camping, the Curry Village store has everything you'll need. 
"Sharing food is cheaper because you can go to the grocery store and buy food in bulk and split the cost among the group," said Sterling.
For all travelers, campers or lodgers looking for a fine dining experience, there are multiple restaurants within the park. The Ahwahnee Dining Room, the Mountain Room, Tuolumne Meadows Lodge and White Wolf lodge are all great options for getting a well-cooked meal, warm ambiance and drinks for the adults.
"Enjoy a sunrise breakfast at Tunnel View, have lunch along the shores of Tioga Lake, or top off the day with a sunset dinner at Glacier Point," said James Kaiser, author of Yosemite: The Complete Guide. "You'll also avoid long lines at park restaurants, giving you more time to enjoy the park, and you'll probably eat healthier, too!"
Over the River & Through the Woods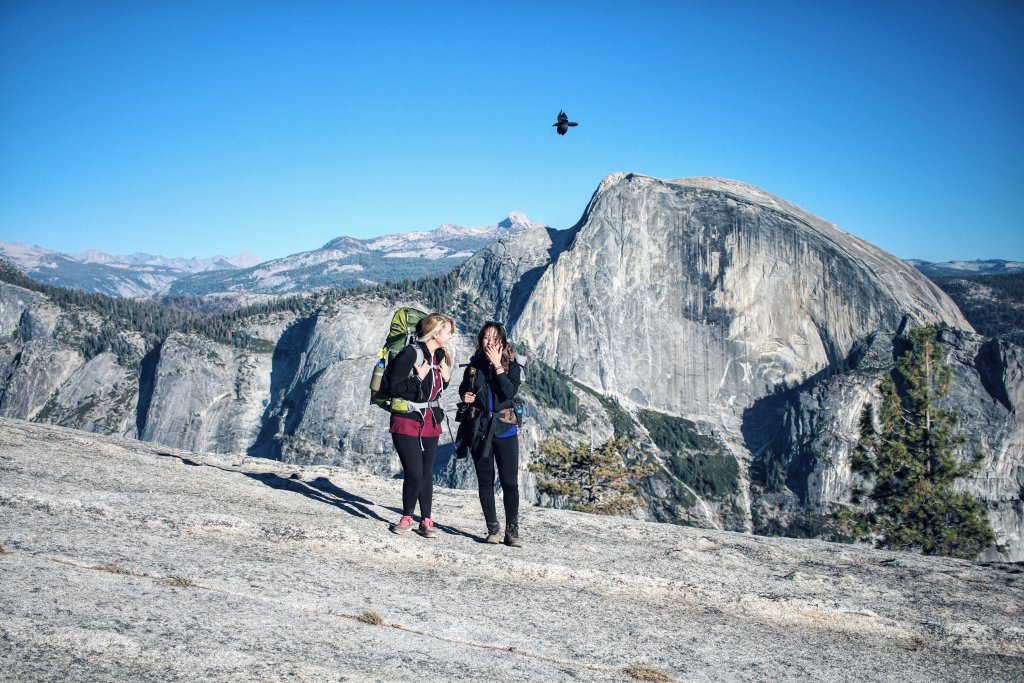 Yosemite's vast wilderness is home to over 750 miles of hiking trails, leading to some of the Nation's most breathtaking views. The extensive branching of trails comes with a wide range of elevations, ecological zones and solitary hideaways. Whether it's for a day hike or a full-on backpacking trip, the lengths of trails vary to accommodate your needs. Not to mention, the beautiful, cascading waterfalls that many of the trails lead to.
Yosemite Valley's day hikes are separated on a difficulty scale from easy to strenuous.
Bridalveil Fall — 0.5 mi / 0.8 km (round trip). Easy
Lower Yosemite Fall — 1 mi /1.6 km (entire loop). Easy
Vernal & Nevada Falls — 1.6 mi-8 mi / 2.5 km-13 km (round trip). Moderate to strenuous
Yosemite Falls — 2.0 mi-7.2 mi / 3.2 km-11.6 km (round trip). Moderate to strenuous
Snow Creek Trail — 9.4 mi / 15.1 km (round trip). Strenuous
Half-dome trail — 14 mi-16.4 mi / 22.4 km-26.2 km (round trip). Strenuous
For the author of Yosemite: The Complete Guide, James Kaiser, backpacking is the best way to combine budget lodging and constant entertainment.
"Go for a hike! It doesn't cost a dime to hike any of them," Kaiser said. "Hiking, particularly outside Yosemite Valley, is also a terrific way to avoid crowds."
Planning Your Trip
Traveling to Yosemite on a budget is actually easier than it may seem. There are plenty of affordable and luxurious options for the minimalist and maximalist alike. Camping and backpacking are the essence of experiencing Yosemite for it's true beauty. For less than $50, a small group of backpackers can gain entry to the park and get the required permits to explore to their heart's content. Sounds like a great way to budget your next trip to Yosemite.
For more information on budget travel, click here.