Avoiding The Crowds At Zion National Park
By Megan Ewing
It's no secret that Zion National Park is a treasure to behold. Looming red cliffs lure in adventurers and the winding rivers are irresistible for any explorer to experience. The best part of exploring Zion is nature's tranquility. However, with growing annual visitations, finding the lesser-visited corners of the park proves increasingly difficult. Below are a few things to keep in mind to avoid the crowds during your getaway to Zion
National Park.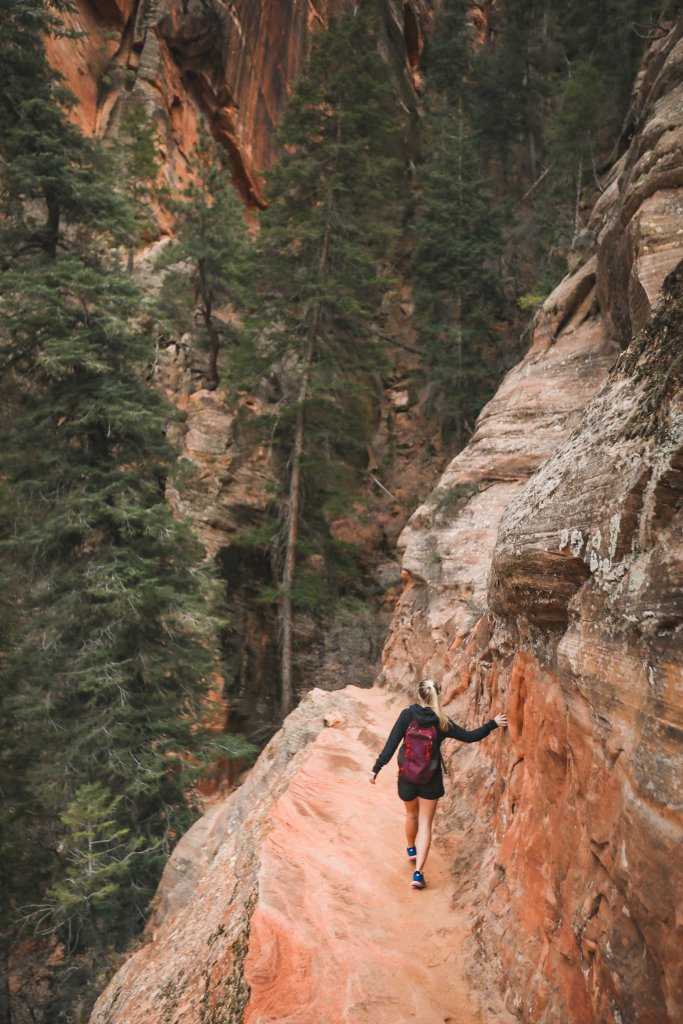 Get Your Footing
Before making personal plans for how to spend your time in Zion, it is important to research news about the park and the Greater Zion area. It's particularly important to familiarize yourself with information regarding general park rules.
For instance, Zion does not require permits for day hiking, but they are required when you are:
Spending time in the park overnight
Backpacking through the park
Hiking through select locations
"Permits can be found ahead of time online and some are reserved for walk-up hikers," said Stewart Gold, Chief Editor of BeginRV. "The good thing about permits is that the parks will only issue a fixed number. This means that you will not find huge crowds on these permitted hikes."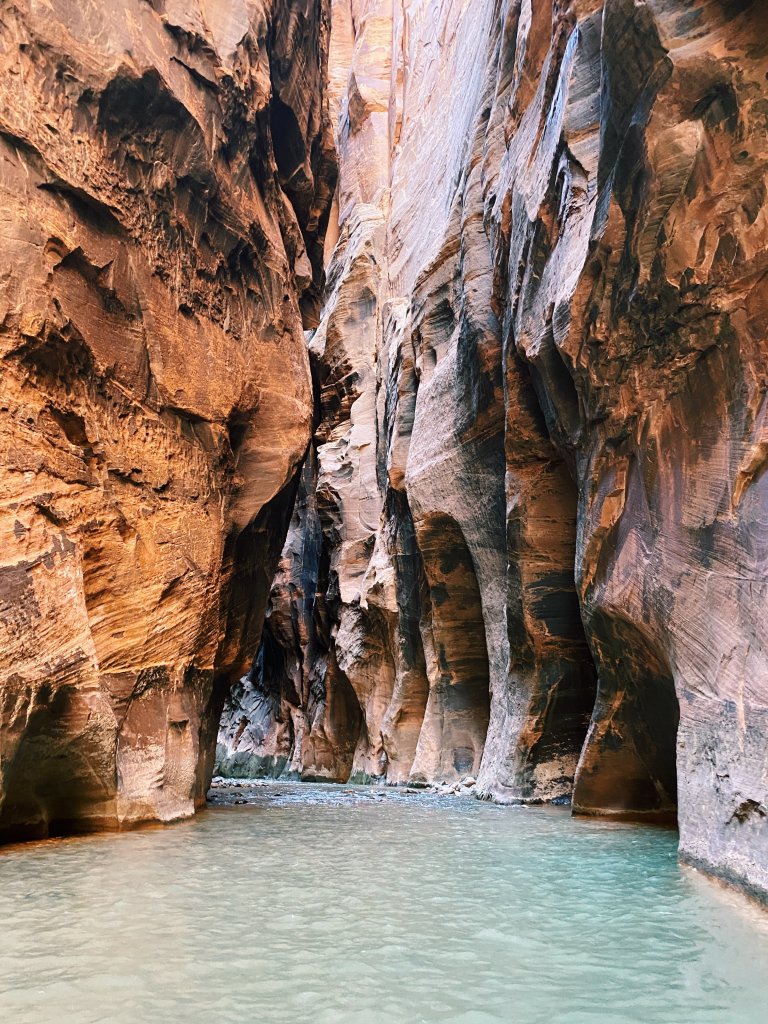 More information regarding specific rules and permits at Zion National Park can be found on the National Park Service website.
Plan, Plan, Plan!
Now that you are familiar with the overall rules at Zion National Park, you are free to begin making arrangements of your own!
If you decide that an activity requiring permits is at the top of your list, make sure that you have plans to aquire one in advance or arrive at the park very early to get one. Zion National Park allows visitors to obtain a permit up to three months in advance, with two-thirds of the permits available for reservation ahead of time and the other third available at the park.
If you are planning to camp in the park itself, pick the primary place where you would like to explore and get a permit for the nearest campground. This way, you can begin hiking early in the morning before the rush of people arrive.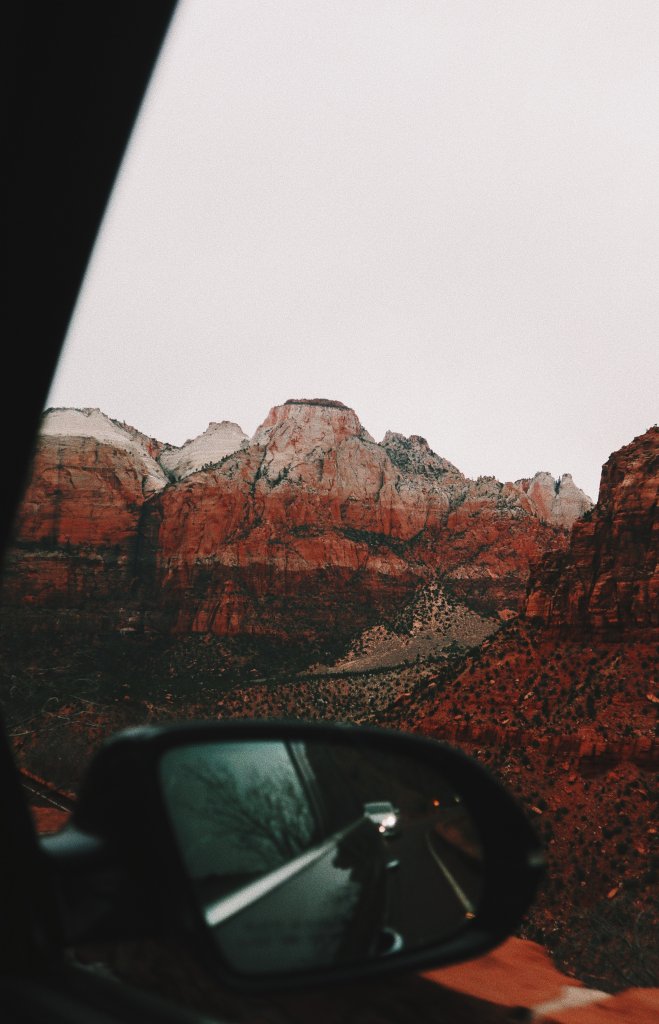 Michelle Steinhardt of the lifestyle and planning blog The Trav Nav recommends planning for possible issues surrounding WiFi during your time in the park.
"Many of our national parks are in remote areas with limited access to WiFi," said Steinhardt. "While spotty WiFi is great for trying to unplug, it can complicate entering the park. To avoid any mishaps, I suggest you print out and bring a copy of your reservation confirmation so you don't have any problems entering a national park."
Timing is Everything
Although Zion National Park is open year-round, attendance reaches its peak between May and September, remaining especially high during mid-summer months. Attendance dips to its lowest numbers from December through February. If a little snow doesn't scare you, visiting during the colder months can be another great way to experience the park with smaller crowds.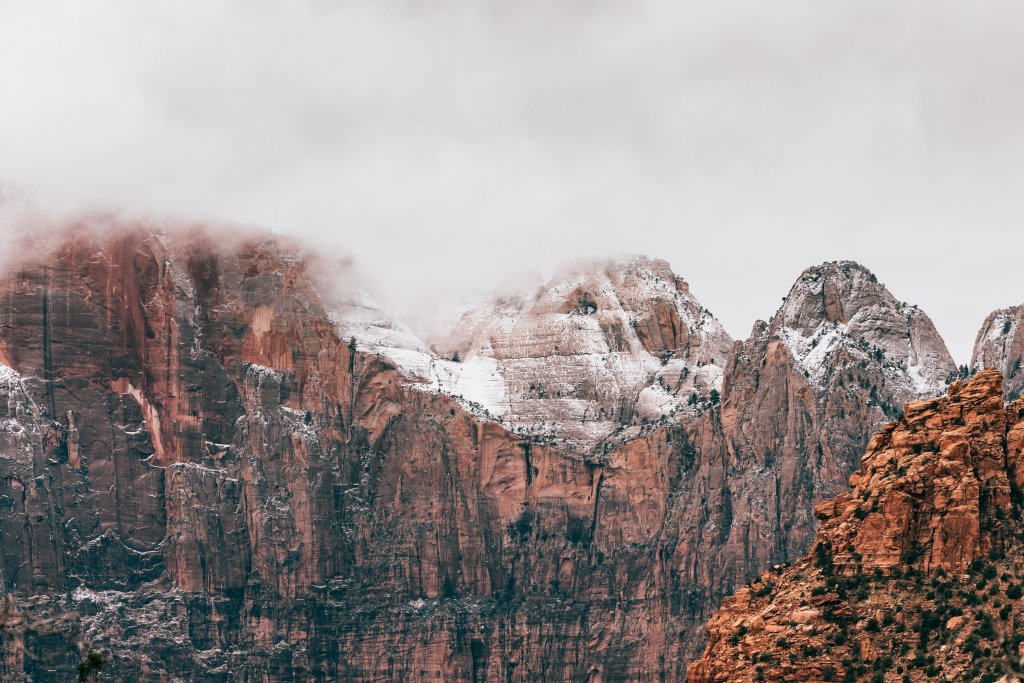 When making an active effort to avoid crowds, planning to visit during springtime and autumn will be the best choice. Late March and early April will be just before the rush of tourists. You can also catch the tail end of the season in October and early November, when attendance is lower, but temperatures aren't too cold yet.
Day of the week can be just as important as time of the year when planning your trip. Spending a weekday in the park is bound to be less busy than the weekend. For instance, visiting Tuesday Thursday will limit the weekend rush arriving Friday and staying through Monday, allowing you to enjoy more time without crowds.
Early Bird Gets the Worm
Just as time of year and day of the week can play a role in determining crowd levels, time of day is perhaps the most important of them all.
Zion uses a first come, first serve shuttle system to get visitors to enter the park. Shuttles begin at 6 a.m., departing out of Zion Canyon Visitor Center. Many people will begin to arrive at the park during the mid-morning hours. To beat the rush, ensure that you are in line at least half an hour before visitors are allowed to be shuttled in for the day.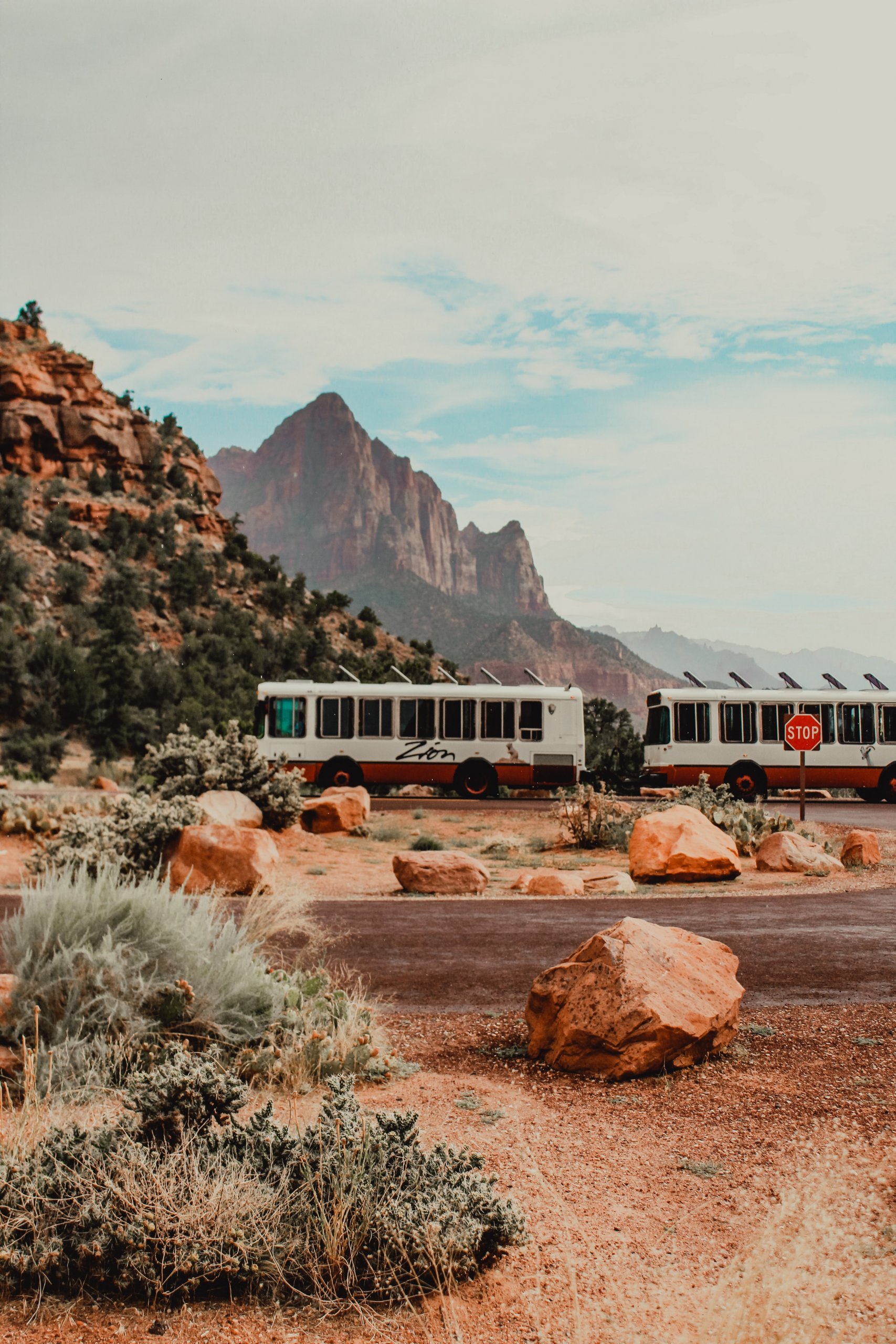 When camping in Zion Park, you are able to start your day early, too. By beginning your day at first light, not only are you able to beat the afternoon heat, as well as other visitors. When choosing a campsite, ensure that you have all required permits and try to plan which campsite you'll be staying at so that you can maximize your time crowd-free.
Take the Road Less Traveled
Ryan McMahon, CEO and founder of Elite Custom Adventures explains: "if you're looking to avoid the crowds, most parks are sprawling and have a number of areas that can be explored 'off the beaten path'. Even a 'smaller' park like Zion offers the Kolob Canyons area to the west and access to Zion Overlook from the east. In most parks, when you hike a couple miles from the popular locations, crowds tend to thin out."
When choosing to hike just a little further than the average person, crowds are bound to dwindle. If you are willing and able, those extra steps will show you a world that few get to experience.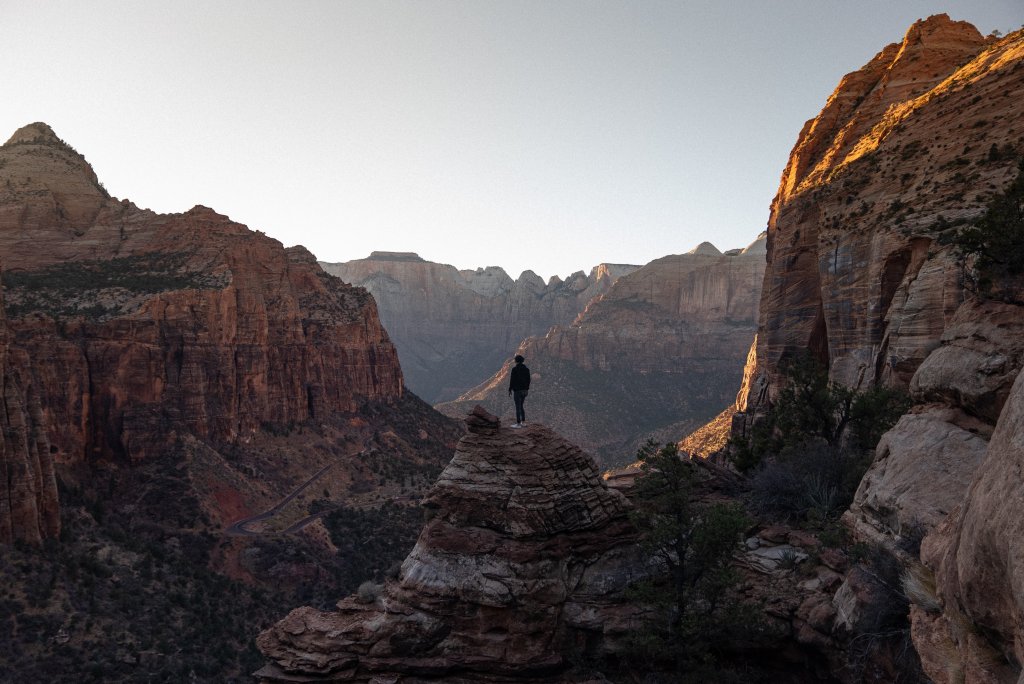 Another way to explore Zion is through guided tours. Zion offers a great selection of activities including but not limited to:
Taking a guided tour by a professional is a great way to experience remote locations. The tour guide spends much of their time in the park and will have great insight into which locations and trails the large crowds normally forget about.
At the End of the Day, Flexibility is Key
As with any adventure, try to be as flexible as possible. When developing the trip in the planning stage, it may be worth noting some backups in case your original plans can't be followed through.
Planning is important, but when it comes down to it, not everything always goes according to plan. Be sure to go with the flow and enjoy your time in beautiful Zion National Park.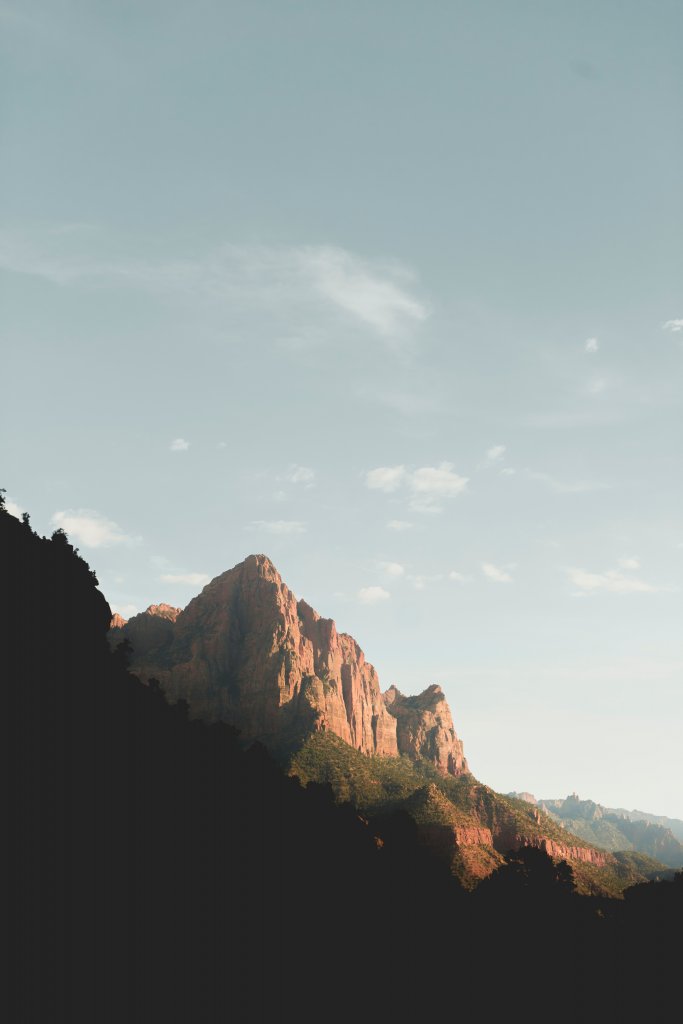 Feeling inspired to explore another one of our national parks? Be sure to check out Road Trip To Rocky Mountain National Park!