Vacation Starring Houston, Texas
By Dan Christopher
Down-to-earth, yet out of this world
Houston, Texas is a city that shoots for the stars. And to be sure, there are plenty of stars to be found in the Houston scene, both way out yonder and also within this sprawling metropolis. Consider all the stars here in entertainment, sports, cuisine, fine art, and fashion. Of course, don't forget the city's intergalactic NASA adventures that stretch to Mars and beyond. This is star-studded "Space City."
To visit Houston is to invite experience and embrace diversity. The ever-growing population—with 145 languages spoken—has Houston poised to replace Chicago as the third largest city in the nation. I was anxious to check it all out. Or at least, I sought to scratch the surface of a city that is both contemporary pioneer and aw-shucks friendly.
Embrace space
My sky-high expectations were met as I began my earthly trek at Space Center Houston, the official visitor center for NASA's Johnson Space Center. A premier attraction for visitors from around the world, the center is a family-friendly window into America's remarkable human spaceflight achievement, as well as a peek at what awaits futuristic stargazers. Bring a camera. Bring a camera. Bring a camera. Nuff said.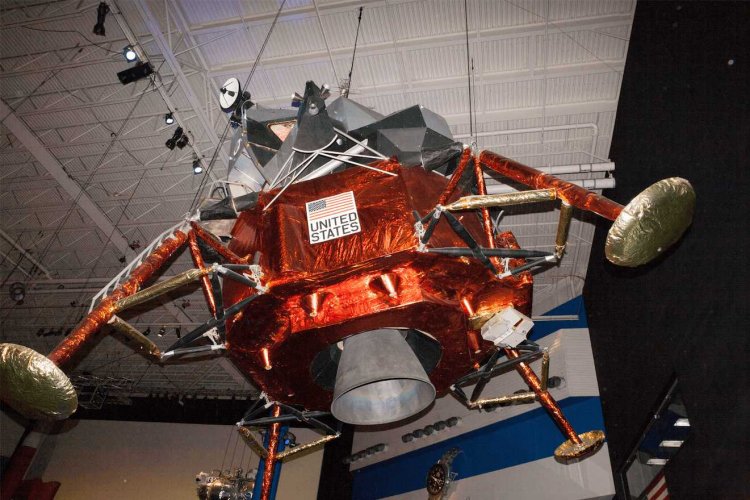 Space Center Houston captured my imagination with its remarkable collection of spacecraft, space suits, and other out-of-this-world paraphernalia that helped America shape the space race. With more than a slight case of claustrophobia, I can't even fathom squeezing into one of those cramped capsules, let alone taking it for a ride into the great beyond. Plenty of hands-on exhibits and live presentations here stretch the imagination even further.
From the space museum, climb aboard for a tram tour of NASA's nearby Johnson Space Center, home of Mission Control, the astronaut corps, International Space Station operations, and the hub for future space endeavors. See first-hand rocket scientists at work. And marvel at the enormous Saturn V rocket, which is taller than the Statue of Liberty, weighs as much as 400 elephants, and can lift the equivalent of 10 school buses into orbit. Clearly this city has lots to offer.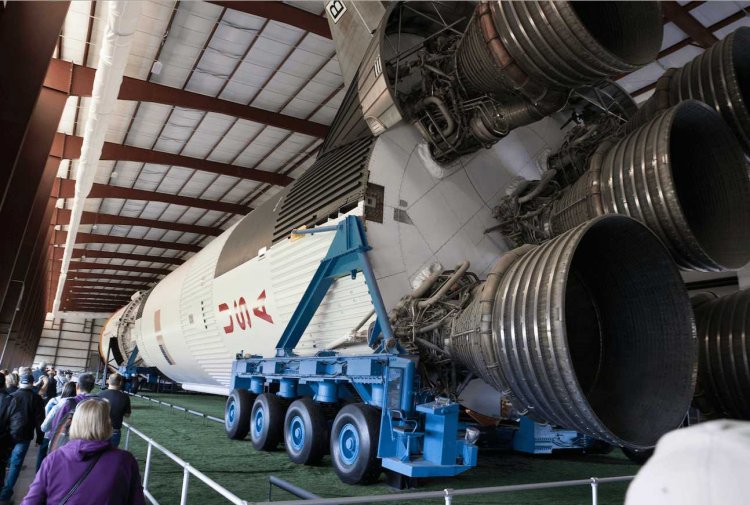 Sports bonanza
If Houston is anything, it is decidedly sports-crazed. Roll out the red carpet for Astros baseball, Texans football, Rockets basketball, Dynamo soccer, and Sabercats rugby. And don't forget local polo, roller derby, rodeos, college and high school competitions, and so much more. The four big stadiums in town collectively hold 150,000 fans with plenty of high-energy action throughout the year for loyal locals and visiting sports aficionados. I checked out Minute Maid Park in the heart of downtown where the Astros slam their share of homers. Just a few blocks away is the Toyota Center, home to the Houston Rockets. This is a sports fan's dreamland.
World-class cuisine
When it comes to dining Houston-style, you may call it cuisine. You may call it Texas chow. You may call it down-home cookin'. But know this, it's not a matter of what you call it, but rather how in the world you decide what to eat. Be prepared to drool. Cruising the local restaurant scene, you will find wild game hot dogs, chicken & waffles, Tex-Mex, crepes, beignets, crawfish, gumbo, Pad Thai, and, of course, good ole fashioned Texas barbecue.
At the 4-½ star Stockyard Bar-B-Q on Westheimer Road, Manager Nick Mayes fired up my appetite with finger-lickin' ribs and a side of Heart Attack Potatoes, lovingly crafted with cream, butter, bacon bits, and sour cream.
At the Grand Lux Café, I couldn't resist Cajun Chicken Jambalaya. Breakfast at the Oak Kitchen in the Oak Westin Hotel was hearty skillet-prepared Steak and Egg Migas, a lusty stir-fry that eliminated the need for lunch. The Original Nifa's On Navigation, meantime, positively sizzled with too-good-to-be-true fajitas. Houston is a savory blend of culture and cuisine to satisfy every palate. Menus here explode with delicious temptations.
Elite couture
To satisfy your keen sense of fashion and your rush to 'shop til you drop,' there are few places that rival The Galleria, the largest retail mecca in Texas. Some 26 million visitors a year are drawn to this international shopping experience. Under a massive skylight, there are more than 400 contemporary retail outlets including trendy designer boutiques such as Gucci, Prada, and Louis Vuitton, along with leading anchor outlets Nordstrom, Macy's, and Neiman Marcus.
By the way, when it's time to take a break from your shopping binge, try the indoor ice skating rink at The Galleria or check out a host of fine eateries featuring celebrity chefs.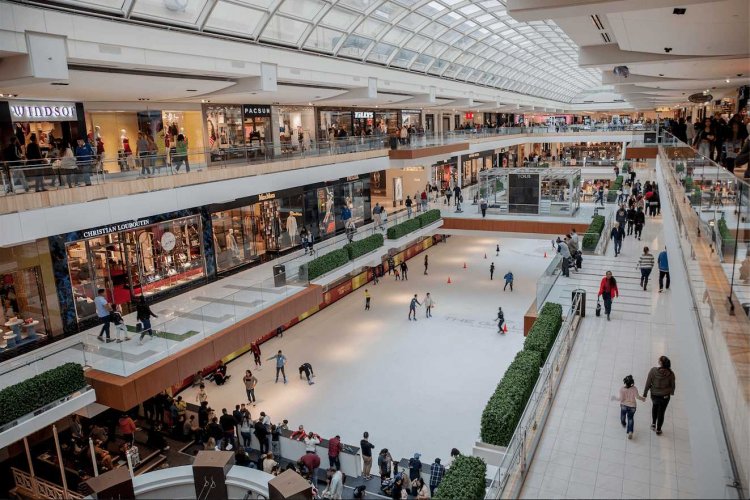 Cultural landscape
The Greater Houston area is a museum-lovers paradise. Want a nature museum? It's here. Technology Museum? It's here. Fine art? It's here. Sports? It's here. More than 150 museums dramatically add to Houston's globally recognized cultural landscape and offer visitors impressive diversity. Enjoy a fresh glimpse of the past.
Discovery green
Tucked within the city's glistening skyscrapers is Discovery Green, a tranquil 12-acre get-away-from-it-all green space next to the George R. Brown Convention Center, east of downtown. It's just right for a walk or jog in the park, a lunchtime picnic, a paddleboat cruise around the pond, or a stroll among the grand fountains and sculptures. Surrounded by leafy oak trees, Discovery Green offers more than 600 free events each year including open-air yoga classes, concerts, and kid-friendly play time.
Art appreciation
Art is appreciated and featured throughout the city. It was a nice surprise when I discovered Water Wall on Post Oak Boulevard at Gerald D. Hines Waterwall Park. It sends 78,000-plus gallons of water cascading over a 64-ft. high curved wall every three hours. Picture a stack of horseshoes, but giant. Come here to toss a Frisbee, munch your lunch, take a few selfies, or simply pull up a park bench and enjoy the breeze gently sweeping across the lawn.
Glittering nightlife
Glittering nightlife can be found throughout Houston. You may be in the mood to get spiffed up for a highbrow night on the town with premier ballet, opera, orchestra, or a touch of Broadway in the theater district downtown. Perhaps you are thinking more about letting loose at local hot spots with strobe lights, live music or DJs and innovative cocktails. It's all here.
It's all in the stars
Houston is pure Texas and proud of it. With a big spirit and Texas-sized hospitality, visitors enjoy a thriving community, known especially for its expertise in energy, medical research, and aerospace technology. More than 20 Fortune 500 companies call Houston home. There is big business here, yet, no difficulty finding a friendly smile. In Houston, I discovered, it's all in the stars.
Discover 10 Ways to Explore San Antonio, next.