Le Tour de Pasco
Exploring exceptional biking trails in Pasco County
As I looked down the long, slender road ahead of us, effortlessly pedaling past spindly pines as the sinking sun casts shades of yellow and gold on the woods, things felt right. This was just the beginning of our bike-centric vacation to Pasco County, a destination my wife and I chose because of its reputation for having some of the most diverse biking trails in Florida.
In fact, in the next three years or so, a coast-to-coast trail system will run through Pasco County and incorporate the Pinellas, Starkey, Suncoast, and Withlacoochee trails. For now, the area's lengthy, paved, car-free paths; low-key dirt trails full of wildlife; and single-track mountain bike spots made it clear that if we wanted to spend our vacation exploring the state on two wheels, Pasco County was the place to be.
For the first day of what we dubbed "Le Tour de Pasco," we started in Odessa, west of Wesley Chapel, and set out on the ever-popular Suncoast Trail. This greenway covers 42 miles, most of which is in Pasco County. We started at the State Road 54 trailhead and headed north on it for a smooth ride of about 10 miles round trip, greeting other cyclists and taking in the greenery around us as we pedaled. It was the perfect way to kick off our tour: light, easy, and really fun. This is where we found out about a connecting trail, which we decided to explore the next day.
Going deeper
Jay B. Starkey Wilderness Park gave us the opportunity to really get away from the hustle and bustle of urban life and experience unspoiled, old-Florida wilderness on our second day of exploring. A part of the Starkey Wilderness Preserve, this scenic, 8,000-acre property connects directly to the Suncoast Trail via a 6.5-mile paved bicycle path, where we encountered an abundance of wildlife including deer and turkeys. Even though we were just outside New Port Richey, it felt like we were getting away from it all and connecting with nature as we rode past long-leaf pine trees and bushy palmettos, slowing twice to let deer cross our path.
Serenity at Serenova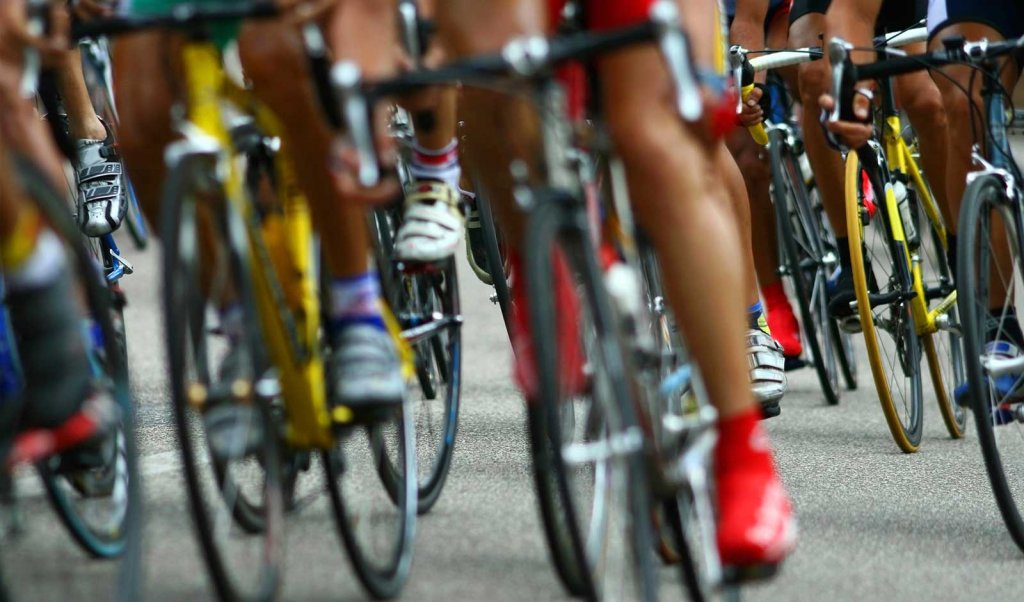 Riding under canopies of sprawling live oaks and a big, blue sky, we made our way through some of the 18 miles of multi-use trails within the Serenova Tract at Starkey Wilderness Preserve. Places such as this are why we chose to bring our hybrid bikes, which allowed us to ride as much as we wanted, regardless of whether a trail is paved or not.
On our third day of vacation, we explored more of the Serenova Tract, which is owned by the Southwest Florida Water Management District and covers more than 6,500 acres. We rode at an easy pace, letting the few equestrians and hikers we saw along the dirt path set the tone for us, spotting the preserve's inhabitants—including gopher tortoises, wild hogs, deer, and birds—from a distance. We brought a picnic lunch and, if it weren't for grumbly stomachs, we probably would have preferred exploring more to stopping.
Off road and on track
More off-pavement adventures awaited us at Conner Preserve, which has 12.5 miles of unpaved bike trails in addition to separate hiking and equestrian trails. More rugged and wild than we were used to, which meant that this area served as more of a physical challenge than we were used to.
Nonetheless, we pumped and sweated our way along the rough terrain over rocks and past vegetation such as hibernating blackberry bushes. We were also treated with the opportunity to see wild animals undisturbed in their natural environment including two hawks, a pair of cranes and countless small ground critters.
Our final two-wheel adventure put us in Dade City at the southern terminus of the Withlacoochee State Trail, Florida's longest rail trail. We didn't need to ride all 46 miles of it to see why cyclists from all over Florida and beyond flock here. Gopher tortoises were easy to spot along the sides of the tree-lined trail, and we were free to ride as fast as we wanted along the smooth pavement without worrying about cars or other motorized vehicles.
On a pause for water, my wife and I did some reflecting on our Tour de Pasco. Neither of us had ever had such an active vacation, but we both agreed that we felt more refreshed after this week than after any other vacation we had taken. There is something about being outdoors and being active in nature every day that rejuvenates the mind, body, and soul. We left with some great memories, a list of places to explore further, and a new outlook on what a vacation could be.