Rockford Family Getaway
Connect with your family—and reconnect with yourself—in Rockford, Illinois
When Sam and I got married, we agreed that we would continue to pursue our respective passions. Mine: arts and culture. Sam's: the great outdoors. And we did so with gusto for a few years—it was easy as a young, carefree couple living near Chicago's lakefront. But lately, life with two (amazing and energetic) young kids meant little time for indulging in personal pleasures, although we desperately missed nurturing these parts of ourselves.
"You need a family getaway," a friend suggested. "And I know just the place!" She described the trip she took with her daughters and sister to Rockford, Illinois, a city roughly 90 minutes from her home in Milwaukee, her sister's house in Madison, as well as from ours in Chicago.
Spending a few nights away from the hustle and bustle of our routine seemed like the perfect chance to slow down, rediscover what made us tick, and share these activities with our kids.
And so, with minimal planning, the next weekend Sam and I packed up the car and our kiddos to drive 83 miles west to Rockford, Illinois.
For the love of arts and culture
"Do not pass go. Do not collect $200," I joked with Sam, who knew I couldn't wait to explore the three dynamic museums within Riverfront Museum Park. Our first stop, Rockford Art Museum, was a super affordable option for families, especially considering complimentary admission for kids, and free parking.
"Free parking?" Sam exclaimed. "We're not in Chicago anymore, Toto!"
I've never met a cultural venue I didn't like, so I knew I'd appreciate this little gem of a museum. While I gleefully spouted tidbits from my college art history days to Colin, eight, and Emma, six, the whole family eagerly participated in our game of selecting which art piece we would like to take home (in our hypothetical scenario, we'd end up with two modern paintings, one photograph, and a glass sculpture).
Approachable and easy to navigate, Rockford Art Museum is a winner for all families, especially those intimidated by the magnitude of big city museums. And my heart nearly burst when Emma declared, "I wanna be a painter, Mama!"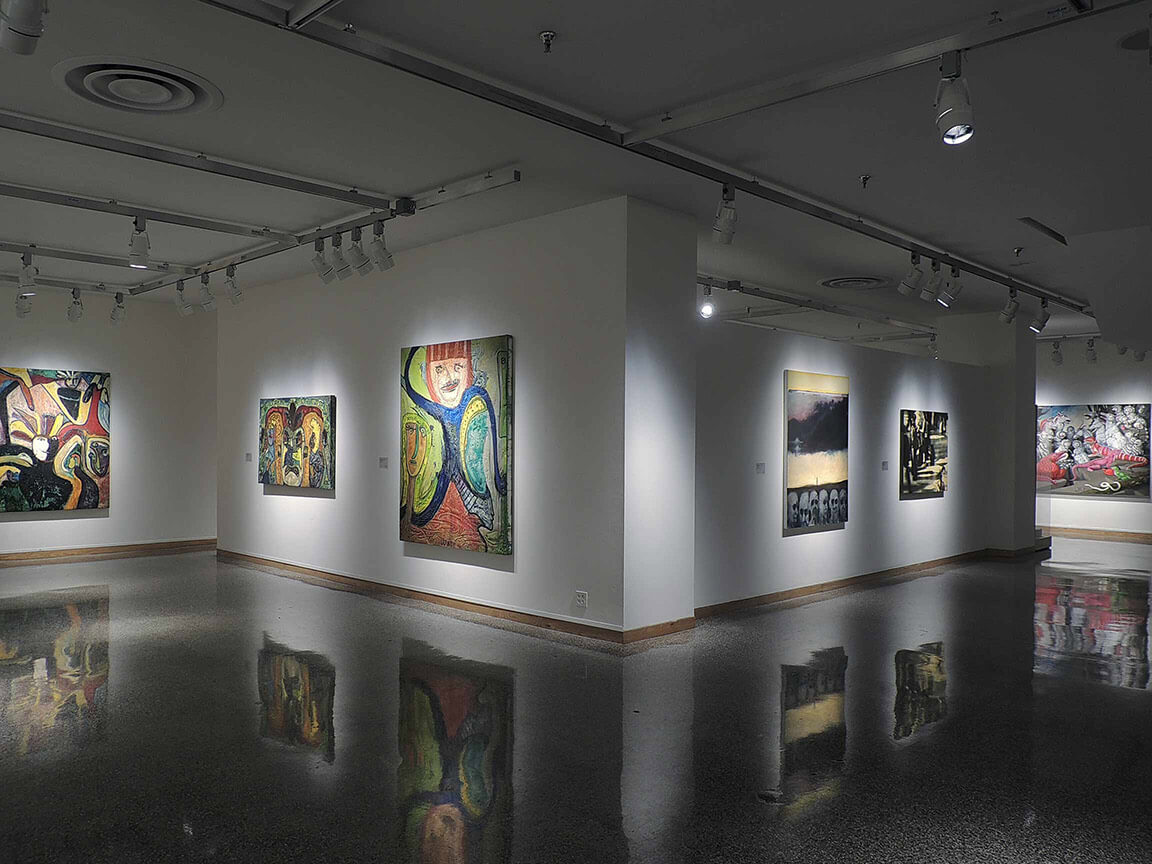 Unlike Emma, the six-year-old me longed to be a cashier. I played "supermarket" for hours—until I "sold out" of groceries or my parents declared it bedtime, whichever came first. So, imagine my delight when I found a play grocery store at the Discovery Center Museum, a lively spot adjacent to the art museum, packed with more than 300 interactive science and art exhibits for kids of all ages. Our children were naturals as co-anchors at the news studio—Emma as meteorologist and Colin as White House correspondent. They couldn't stop talking about the Bubble Window and Body Bubble stations, where Colin encased himself in a liquid soap bubble.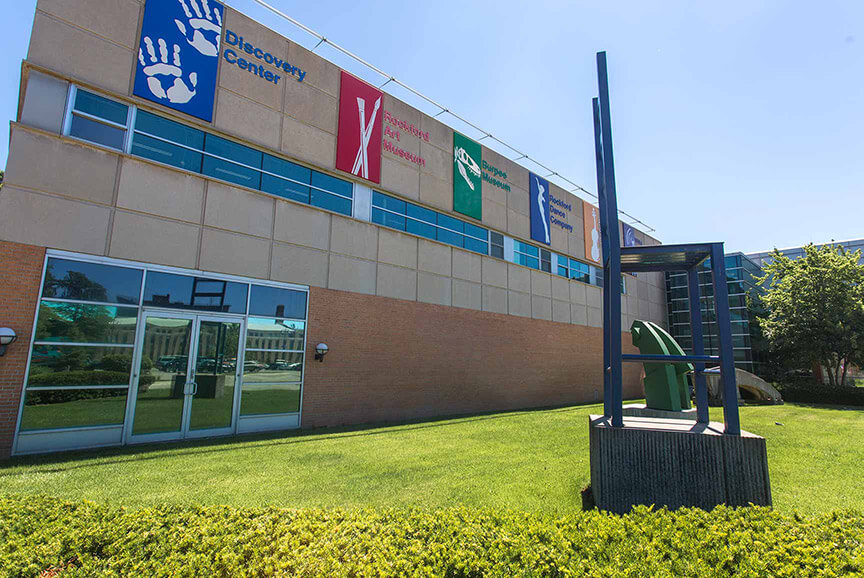 Connected by tunnel to the other two museums on campus, Burpee Museum of Natural History deserved a day unto itself. You can't miss Jane, the world's most complete juvenile Tyrannosaurus rex—her fully restored 21-foot skeleton an awe-inspiring display. Sam nudged me to make sure I noticed Emma's google eyes as she stared up at her new "favorite dinosaur." From the preserved fossils of Jane and her "teenaged" companion, Homer, to live animal encounters at the Window to Wilderness exhibit, the wildlife learning opportunities were (Tricera-)tops! Hands-on experiences with geology, wigwams, and a two-story rain forest rounded out our visit.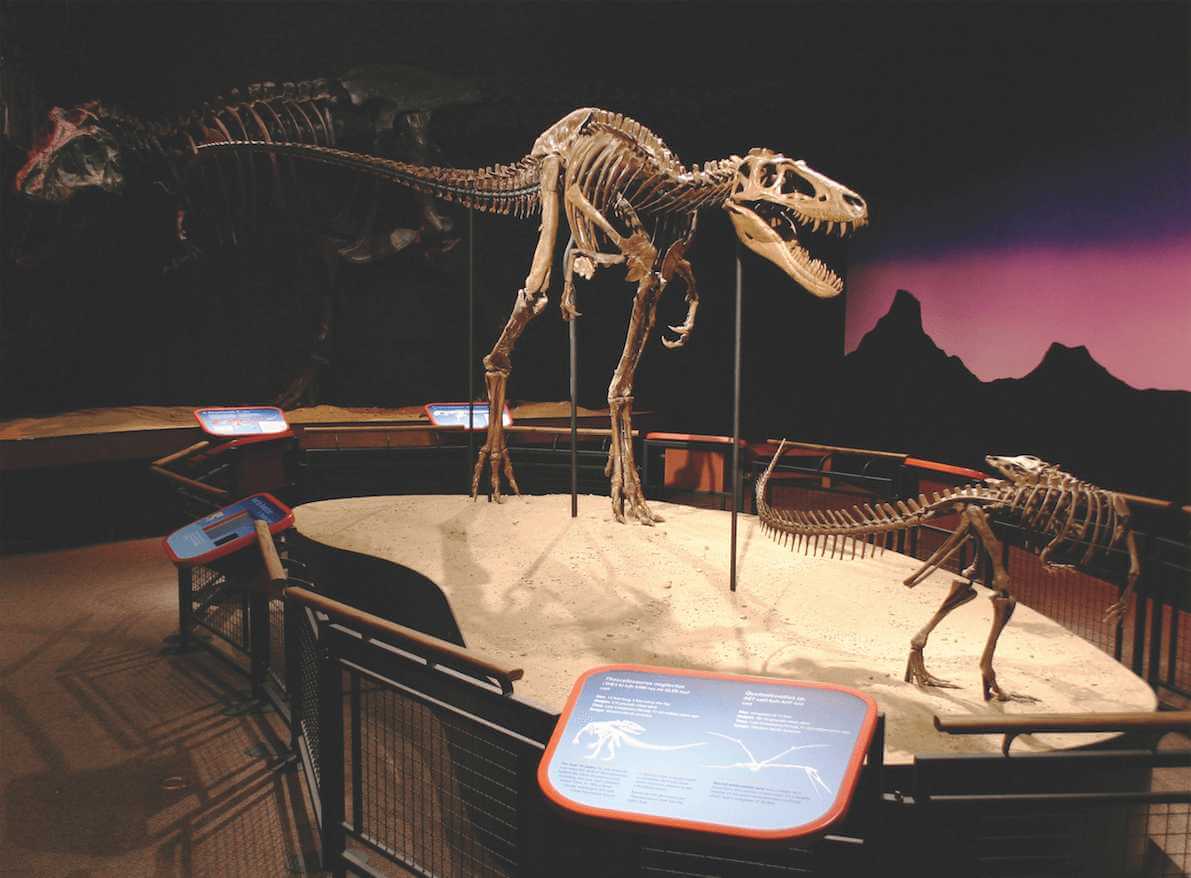 Adventures in boarding
"Who's in for wakeboarding?" Sam roused the troops early the next morning.
"Awesome!" cheered Colin as I masked my trepidation.
Excitement quickly replaced my hesitation, however, when I learned that West Rock Wake Park at Levings Lake provides a "Never Ever" class for first-time riders. As a group, we participated in land training followed by two hours of riding. What a fantastic adventure (and great workout) to experience together!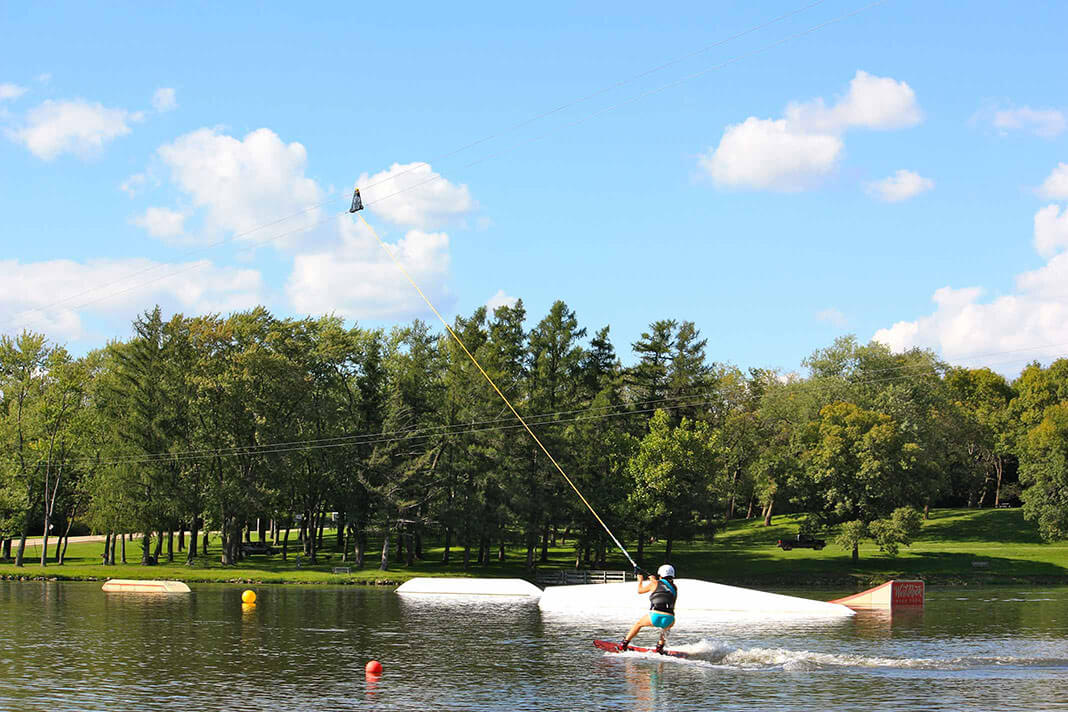 Energy running high, we headed back to the downtown area to enjoy another type of "boarding" on the beautiful Rock River. This time on paddleboards rented from Rocktown Adventures, we waved to fellow paddlers and kayakers while taking in the landscape. We then walked a small stretch of the 320-mile Rock River Trail, stopping to devour a picnic lunch at Joe Marino Park, which offered a prime view of the river on which we'd just played.
"What's next?" asked Colin, not known for sitting still for long. Fortunately, with endless ways to explore the trail—stopping to visit public sculptures along the river, cycling the bike path, or meandering through the Nicholas Conservatory & Gardens—a full day of fun was ours for the taking.
Fuel for the body and soul
"Why doesn't everyone in Chicago know about this magical place?" I wondered aloud as we strolled through the serene oasis that is Anderson Japanese Garden. Every stone, plant, and water feature had been thoughtfully curated, and meticulously maintained—allowing us to ground ourselves after an active weekend, and proving why Anderson is one of North America's most lauded authentic Japanese Gardens.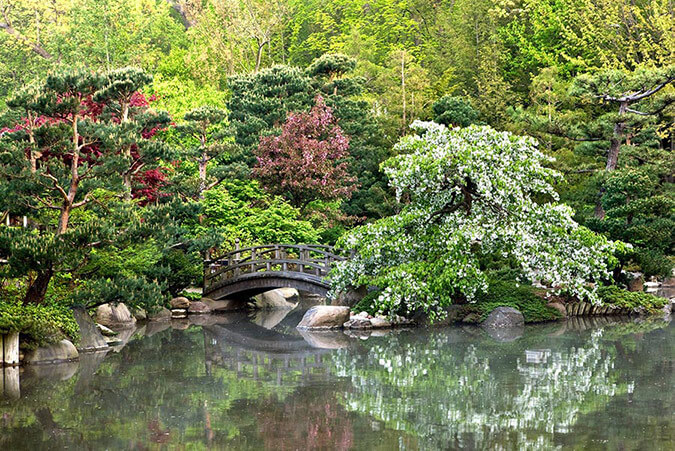 We couldn't end our getaway before checking out the new Indoor City Market, which extends Rockford's popular, seasonal outdoor market year-round. Just like its summer sister, downtown's farmers market features multiple local artisans and vendors that appeal to visitors with varied tastes. Sam and I introduced the kids to Israeli cuisine from Ronit's Kitchen, while we were delighted with the smoothies, nori wraps, and other organic options from the plant-based café, PlanTerra.
Bellies and hearts full, we returned home with a renewed commitment to incorporating our own interests into family life.