Savoring the Escape
By Marie Lowell
Friends, food and craft beer in dog-friendly Alpharetta, Georgia
My boyfriend, Shane, and I took our pampered pup on vacation. We drove from Florida, to Alpharetta, Georgia, to visit with our friends Doug and Jane, and to take in the sights of the city they've been raving about since they'd moved there about a year ago. They spoke of pristine outdoor spaces, and artistic, musical, and culinary creativity. I'd initially worried about leaving behind our golden retriever, Maggie, but Jane assured me that Alpharetta is extremely dog-friendly, so we brought her along, too.
First tastes
Our first stop was at Waggy World Paw Park to tire out Maggie before lunch. The park had separate areas for large dogs and small ones, so we knew she'd find her element. Located in Wills Park, a lovely community haven in itself, the dog park was pristine and surrounded by tall evergreens. By the time we got to Smokejack BBQ for dinner in the downtown area, all Maggie wanted was a bowl of water and some cool shade—both available in abundance on the restaurant's pet-friendly patio.
Shane and I lingered over the menu while sipping on craft beer from Jekyll Brewing Company, local to Alpharetta. Our meal selection started with fried pickles, and continued with smoked meats of the Texas Holy Trinity—a platter filled with four spare ribs, one-half pound of brisket, and smoked sausage—and four sides. With the fresh ingredients, intentionality of seasoning and deference to the preparation we found at Smokejack, it's clear what makes Smokejack's barbecue award-winning. Hot, succulent, fall-apart-tender meat showed mastery of the craft. More than a decoration to the meal, the Cooter Brown ale stood out as a delicacy on its own. Velvety-smooth, with undercurrents of chocolate and caramel, the beverage warranted adding a visit to the hometown brewery to our itinerary.
We checked in to our hotel, got settled, and looked forward to catching up with our friends the following day.
Fresh greens
After breakfast, Shane, Maggie, and I met up with Doug and Jane at Big Creek Greenway, an outdoor retreat featuring eight-plus miles of trails and pathways. As we got caught up with each other's lives, I nearly forgot that we were surrounded by the pulse of a bustling suburban city. Nearby, a creek provided a soft visual and acoustic backdrop, and dense trees throughout the area offered comfortable shade. The Greenway wasn't crowded during our visit—understandable since it was a weekday morning. But there seemed to be plenty of space for runners, bicyclists, and leashed pets, even during prime hours, thanks to a dedicated concrete path flanked by grass on either side. We saw several Zagster bike share stations along the route. Maggie hasn't quite gotten the hang of striding alongside two-wheeled vehicles yet, so we remained on foot. A good option after she gets a bit more practice, though.
Doug and Jane suggested lunch at Farm to Ladle at Avalon. Avalon was bursting with enticing restaurants, upscale shops, a luxury movie theater, and a nice, little dog park. The space was more extensive than we had time to explore on this trip, so I simply enjoyed the atmosphere. Avalon featured perfectly groomed foliage, a fountain that made a statement, and bistro string lights that I imagined to be exceptionally elegant in the evening. What a gem!
The menu at Farm to Ladle made it clear that fresh produce was the star of the show and healthy eating was a delicious way of life. Shane and I shared their Detox Slaw, a mix of green and purple cabbage, kale, carrots, and black sesame seeds in a tangy apple-cider vinaigrette. Shane ordered the honey-hoisin-glazed wild-caught salmon, and the rest of us zeroed in on their sandwich selection—Doug with the Cuban, Jane with the Grilled Chicken Pesto Panini, and I had the Crunchy Mango Wrap, which was a fabulous combination of textures with a balanced touch of sweetness from the mango and jicama amid the veggies.
We dropped Maggie off at the hotel to let her nap, and ventured to Jekyll Brewing.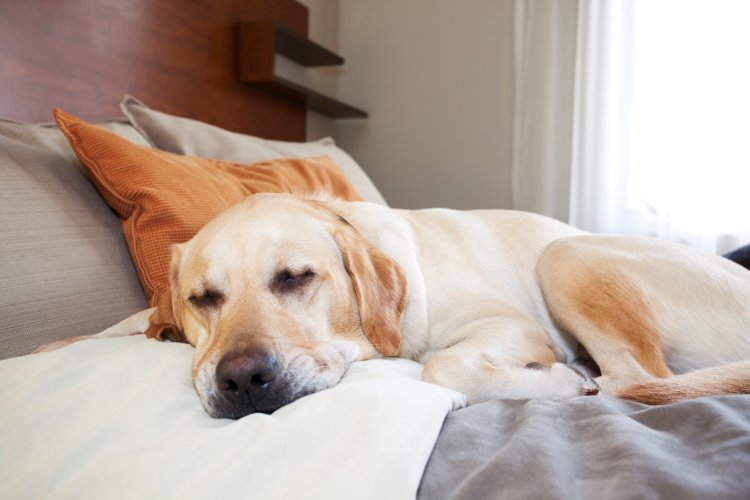 Inspiring cravings
Located in an unassuming brick building, Jekyll Brewing was the home of craft beer. There were both year-round selections and seasonal releases on tap. The bartender enthusiastically shared his thoughts on several, including the smooth, Seven Bridges Oktoberfest—their artistic interpretation of a Marzen, which becomes available in the fall. He lit up when talking about the craft process and the intricacies of flavor creation for the beers that cover a vast array of styles from around the globe. It was an impressive lineup.
With a nod to our morning walk on Big Creek Greenway, I ordered Big Creek, a delicious Koslch-style, lager and ale hybrid.
I asked about a tour of the brewhouse just for the fun of going behind-the-scenes. The bartender set us up with one of the staff members to walk us through the brewery's inner workings. I was eager to see the details behind the art. Gleaming steel silos, spouts, gauges, computer screens, and robotic machines reminded me that there's plenty of science in the craft, too. After the tour, we lounged on the sofa and comfy chairs back in the tasting room. Great beer, great friends, and giant Jenga made the casual experience perfect.
We continued the evening with dinner at Secreto. Jane told us it was one of their favorite spots, and that the restaurant's name refers to the secret family recipes handed down to Chef Boyd Rose.
From first taste, the time-tested cuisine had my heart. The seared lamb belly with olive- and lemon-flavored couscous, and red chili "bang bang" shrimp, had exactly the right amount of heat. Our server provided a red wine recommendation that paired nicely with my grilled hanger steak. The cut was plated with double-cheddar grit-melt cakes, which was as heavenly as it sounds, under a wild mushroom bourbon sauce. With great self-restraint, I took a small portion to go, for Maggie. She's such a spoiled pup.
Shane, Maggie, and I headed home the next morning. I understood why our friends had been raving about Alpharetta. From the beautiful environment to the pet-friendly businesses, and the soul-satisfying food and drink—it's a feeling, a flavor, an experience. It's an all-over sense of being welcomed by our host city—like pampered guests.