The Greatest of Gainesville
A family's getaway to the top 10 attractions
I am a University of Florida alumnus. During football season, I don my jersey and root for my favorite team. My husband and kids have grown accustomed to my spirited loyalty and join me as we cheer on our beloved Gators.
But it's been a while since I have returned to Gainesville. So this year, we decided to "go back to school" for our family vacation.
And after rediscovering the area, it is now one of our family favorites. Here's why:
Top 10 Favorite Things to Do in Gainesville
Florida Museum of Natural History
We began our adventure at the Florida Museum of Natural History on the University of Florida campus. The full-sized mastodon and mammoth, giant shark jaws, and ancient fossils of prehistoric animals ignited our imaginations. The Northwest Florida exhibit provided a window into Florida's cultural and historical past as we walked through a limestone cave and peered into a mangrove forest. The South Florida exhibit displayed a 1564 Calusa leader's home. But the stroll through the museum's tropical Butterfly Rainforest with more than 1,500 free-flying butterflies dazzled us all.
Ben Hill Griffin Stadium
Known as The Swamp, the football stadium for the University of Florida Gators is filled with fans on game days. But it's accessible year-round for visitors to enjoy the vast orange-and-blue complex. It was easy to imagine the mighty roar of Gator Nation with fervent fans displaying the "Gator Chomp." Inside the building is the Heavener Complex showcasing gator history and saluting the three UF Heisman Trophy recipients. But the real family photo "op" is outside, on the 15-foot bronzed Gator statue. Chomp!
University of Florida Bat House & Barn
As we continued our adventure, we decided to visit a place we had heard of but never seen—the famous University of Florida Bat House. During a magnificent sunset, we viewed more than 250,000 bats emerging from the Bat House and adjacent Bat Barn. Watch the northern sky as a large dark mass swirls against the twilight sky as bats search for their dinner of flying insects.
Harn Museum of Art
Free to the public, the campus Art Museum represents major collections of Asian, African, modern, contemporary art, and photography. Outside, the 24-foot "Hammering Man" greets visitors. Inside, "Rory," a 6-foot tall horse made of scrap steel and tractor parts, lures guests to explore further. The Museum offered printed guides that prompted us to participate in interactive activities making the cultural experience even more special.
Santa Fe College Teaching Zoo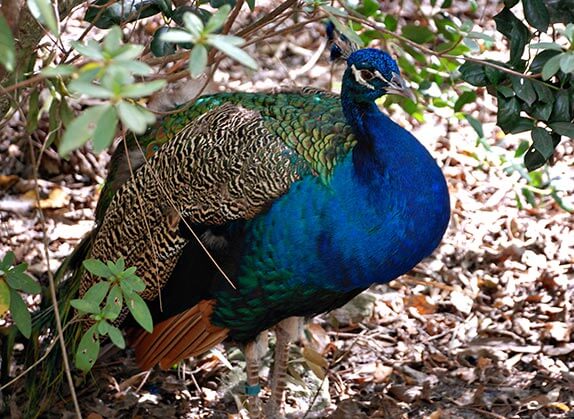 Open to the public, this low-key Santa Fe College student-run teaching zoo was well worth the visit. The 10-acre shady wooded setting provided a comfortable environment to observe more than 200 animals. We meandered at our own pace. Highlights included monkeys, otters, tree kangaroos, a gibbon family, and lemurs. The playground was also a hit while we enjoyed a relaxing picnic.
Kanapaha Botanical Gardens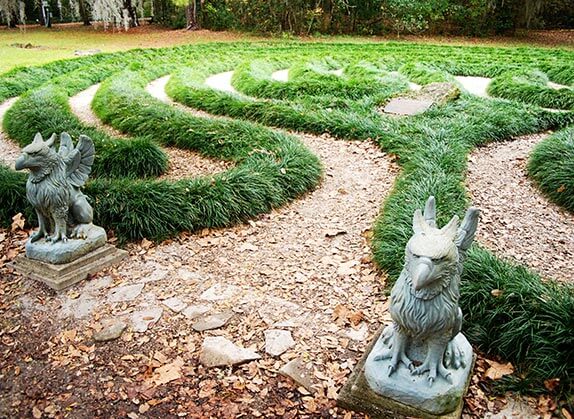 One of Gainesville's most popular destinations is a visit to the Kanapaha Botanical Gardens. Seasonal flowers, ferns, and palms are just a few of its wonders. The Children's Garden was easily our favorite with special plants, fish ponds, and waterfalls. Another vivid memory was the cathedral-like Bamboo garden, where we listened to the whistling wind create an amazingly peaceful sound. And don't miss the giant Victoria water lilies. It's a perfect place to pack a lunch and enjoy the splendor.
Payne's Prairie Preserve State Park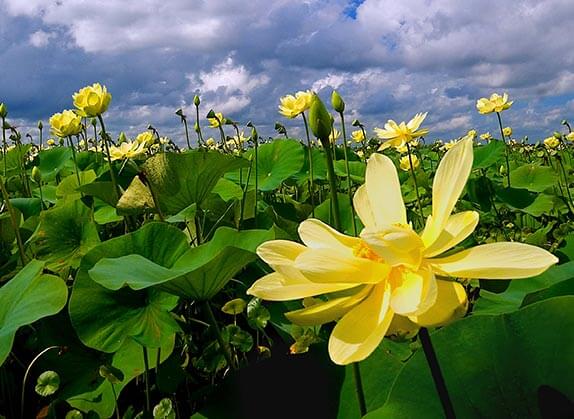 Sculpted by Mother Nature, Payne's Prairie Preserve is magical, whether you're observing wildlife or just enjoying the outdoors. A 50-foot hike up the observation tower provides a view of this geographical marvel where wild horses and bison graze, and eagles soar. For a little serenity, just stop and savor a moment under the moss-draped oak canopy while listening to the songbirds call.
Historic Haile Homestead
Local history is clearly evident in the 1856 Haile Homestead, once a cotton plantation, constructed and farmed by slave laborers. Of particular note is the fascinating "Talking Walls," where the Haile family (of 14 children) recorded their history with more than 12,500 words through daily journals, poetry, recipes, and drawings.
Hippodrome State Theatre
Affectionately known as the "Hipp," Gainesville's theatre is housed downtown in a century-old Palladium Classical Revival building that once housed a post office and courtroom. Open daily for shows, check the listing of Broadway and off-Broadway shows for a first-rate performance.
The Retirement Home for Horses
Admission fee: two carrots. Now that's a bargain. See 126 horses, 2 donkeys, and 1 mule on 335 acres. Open to visitors only on Saturdays, that's the day to visit Mill Creek Farm. They provide an equine sanctuary for older, neglected, and abandoned horses roaming freely in the pastures.
Our trip to Gainesville was amazingly, fun but the added bonus was that we learned so much about the area while experiencing unique places. These were genuine and special moments as a family—ones that are now a precious memory.