Celebrating Jersey Pride
Our experience at the New Jersey Gay Pride event
Say "Jersey Shore," and a few things might immediately come to mind: paying for the beach, fist-pumping, and "guidos" and "guidettes". The word "gay" might not necessarily be the most synonymous with the Jersey Shore, but make no mistake—one of the largest queer communities on the East Coast calls this destination home, and it has hosted Jersey Pride for nearly 30 years.
And it's the place where we fell in love.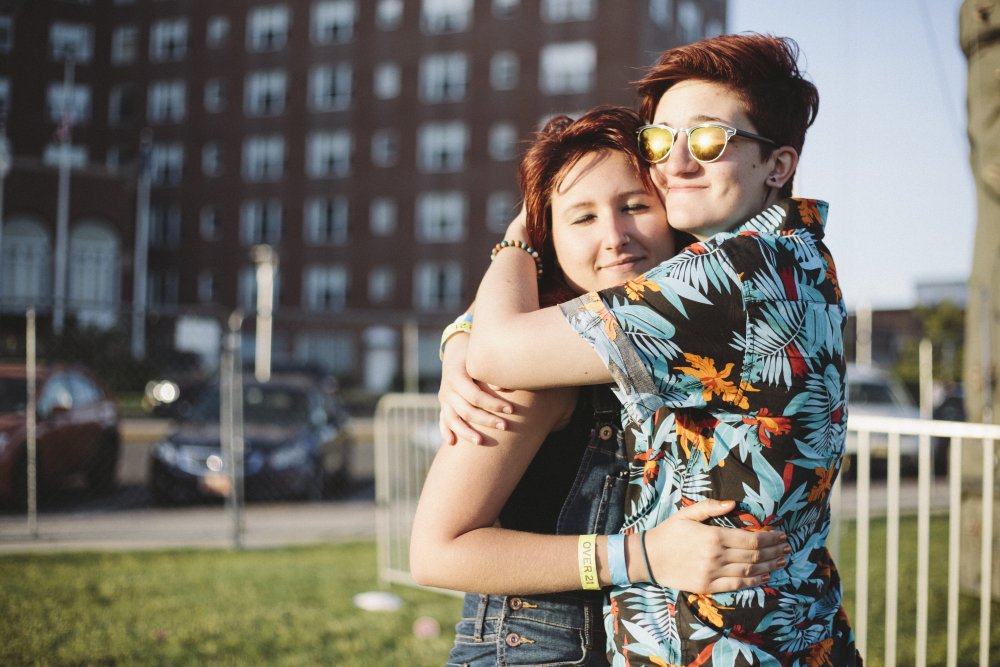 Having New Jersey's annual pride celebration at Asbury Park is an obvious choice given the city's rich queer history. Once a popular resort destination, Asbury fell upon hard times after a number of civil rights riots destroyed the city. It wasn't until the gay community heard opportunity knocking and rebuilt the city that an upward incline began.
No matter where you find yourself in Asbury, there's an understood feeling of inclusivity that's amplified 10 times over during Jersey Pride. The LGBTQ population is not just a part of Asbury—they ARE Asbury.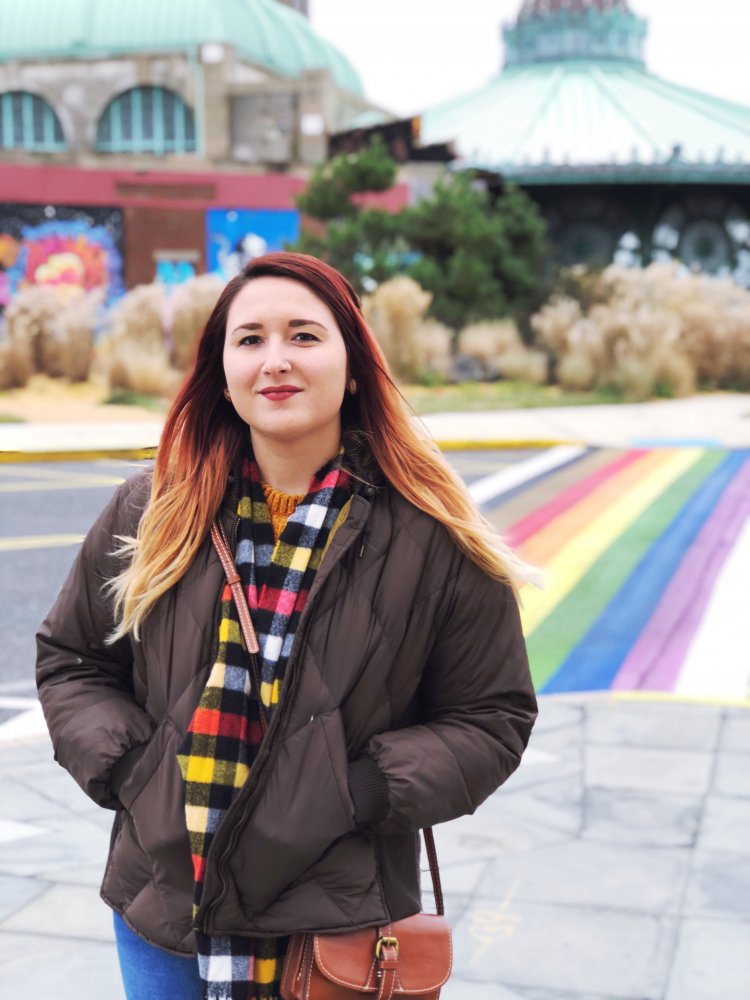 Our love story

We had been seeing each other for a few months by the time June of 2015 rolled in, but our honeymooning period was cut short. Our peers scrutinized us, and our relationship was a hot topic of gossip behind our backs. Family members were not even aware that we were queer. Neither of us had openly dated another woman before. To be blunt, the uncharted territory of a same-sex relationship terrified us both. Attending our first Pride together was a dream we wanted to make a reality. So, regardless of our circumstances, it was a date.
On that first Sunday of June, we were like children who could not sleep the night before Christmas, donned in literally our gayest apparel. We parked by the Empress Hotel with our small group of trusted friends. After taking a moment to breathe, we rallied up our confidence and headed toward Town Hall hand in hand.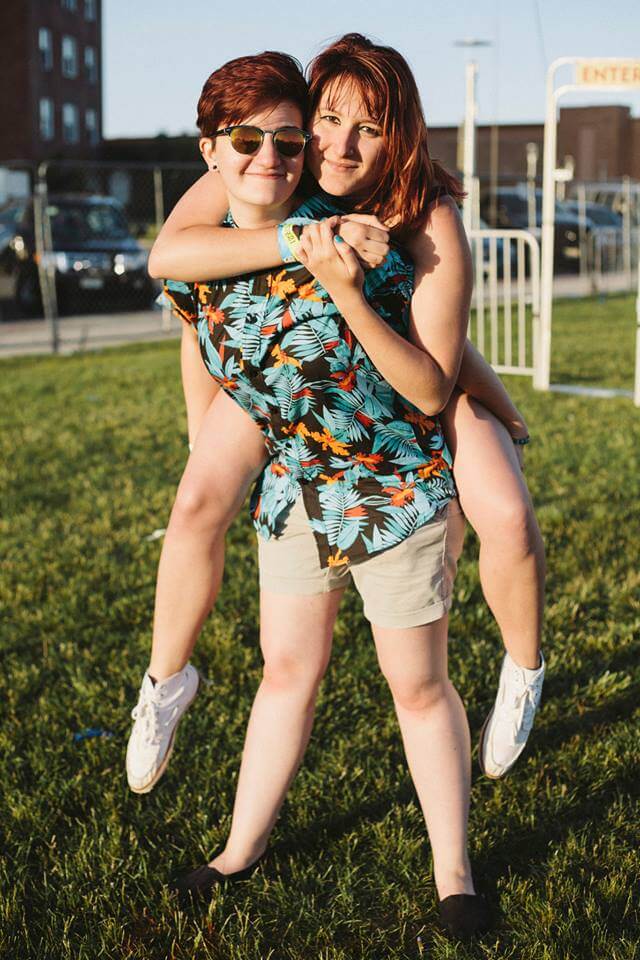 Let the parade begin
We lined up along Cookman Avenue, immersed in a glittering sea of diverse onlookers. From drag queens to supportive parents, group after group sashayed down the street showcasing their pride. We had always treasured the rainbow flags displayed in every shop and restaurant window along the street, and that day they served as the best backdrop to the parade.
Never before had we witnessed such a celebration of life and love, surrounded by people of similar circumstances. Any fear or doubt we had as queer women was quite literally out of the closet parading in front of us in broad daylight. Before long, the rainbow procession culminated at Sunset Park where the rest of the festivities were to begin. And, truly, there was gold waiting for us at the end of this rainbow.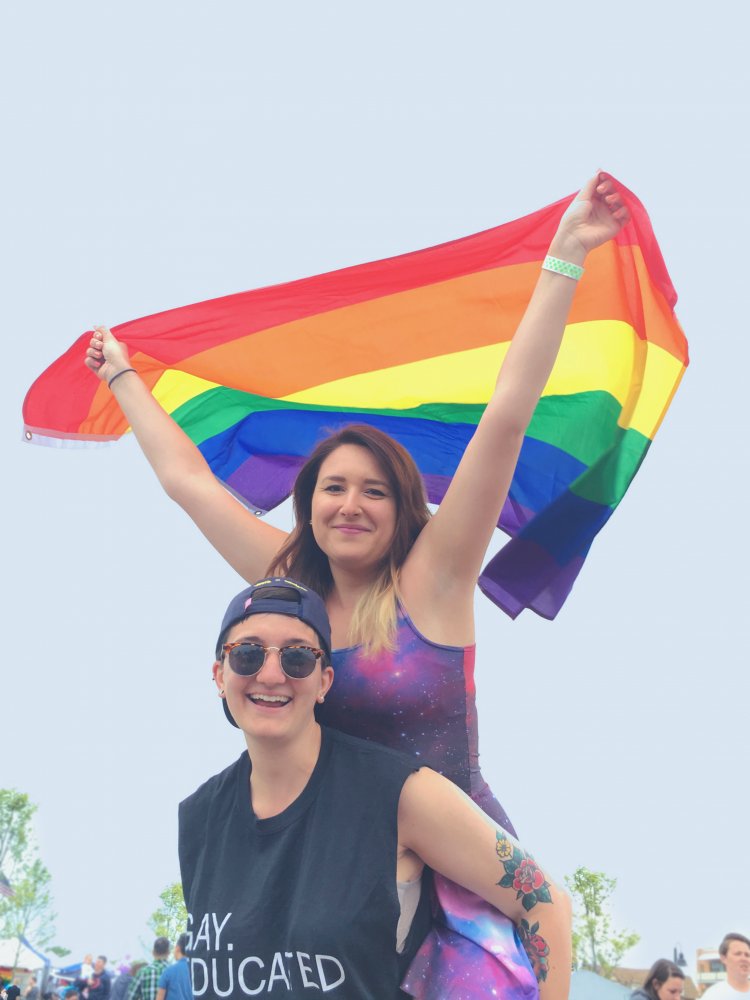 Celebrating with our community

Immediately at the front doorstep of the Atlantic Ocean, the celebrations were divided into two parts, bursting to life at the queerest of seams. The salty ocean breeze paired with the unmistakable aroma of the boardwalk and food trucks drew us to explore the side lined with booths. We were overwhelmed, both with inclusive merchandise and support groups—a problem we never had the privilege of having before. It was very clear to us that not only was Asbury built upon the foundations of a queer community, but it prided its small businesses above any other commerce.
On the other side: picture the biggest, gayest picnic you could ever imagine. We were surrounded by individuals from all walks of life, each living their truth in their own way. Friends and allies. Queer families with their children. The youngest of the community mingled with those who bravely fought for their rights decades ago. In the wind waved flags sporting different banners of colors, each representing equally valid identities. Every direction filled us with a sense of freedom we had not felt before.
The stage was cinematically backed by the towering façade of the Convention Hall building as waves of people grooved to the music. We jammed out to songs we listened to as questioning children, never imagining we would be hearing them at Pride, live, sung by their respective artists, dancing with our queer partner. It felt as though everything had come full circle.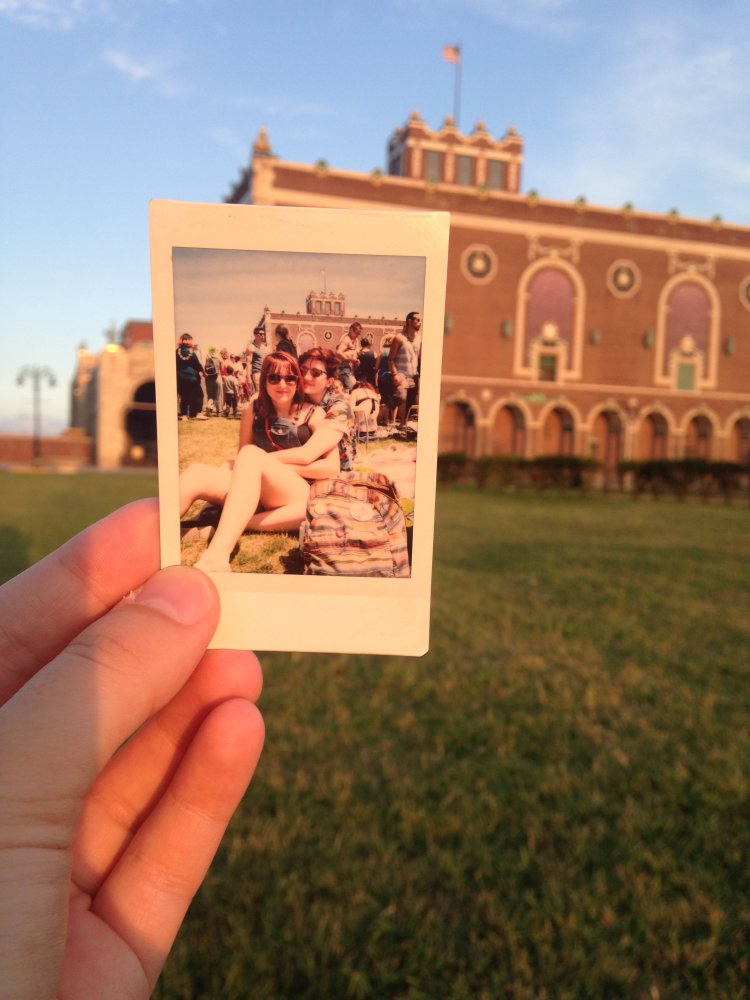 From day to dusk
As our day started winding down, we found ourselves running our toes through the sand on the beach. The Berkeley Hotel had lights on in every window, casting silhouettes of people dancing. We shared a kiss as the sun set past the horizon, indifferent if a hundred eyes were on us. We had gotten so accustomed to drawing attention in our everyday lives out in public, but no eyes were doing a double-take here because of our sexual preference. Not one person was leaning in to whisper about us.
The day's events not only gave us a space to celebrate ourselves but also to feel safe while doing so. Everyone around us had expressed who they were unapologetically. We realized how much love and support existed in the wonderful community we were part of and that this was how things could and should be. The sun might have been setting, but we knew it would be rising not only on a new day, but a new us.
Becoming Jersey Pride veterans

We've been in attendance at Jersey Pride for nearly half a decade now as an out and proud couple. Experiencing Jordin Sparks sing her heart out and locking arms with unifying politicians was amazing. We've danced with La Bouche in a downpour and have done the YMCA with members of the Village People.
By coming to Pride every year and showcasing our love, we hope to inspire hesitant queers to live their lives to their full potential, as well. A lot of things have changed—hair colors, confidence, maybe a new tattoo or two—but we live our truth through our love every day.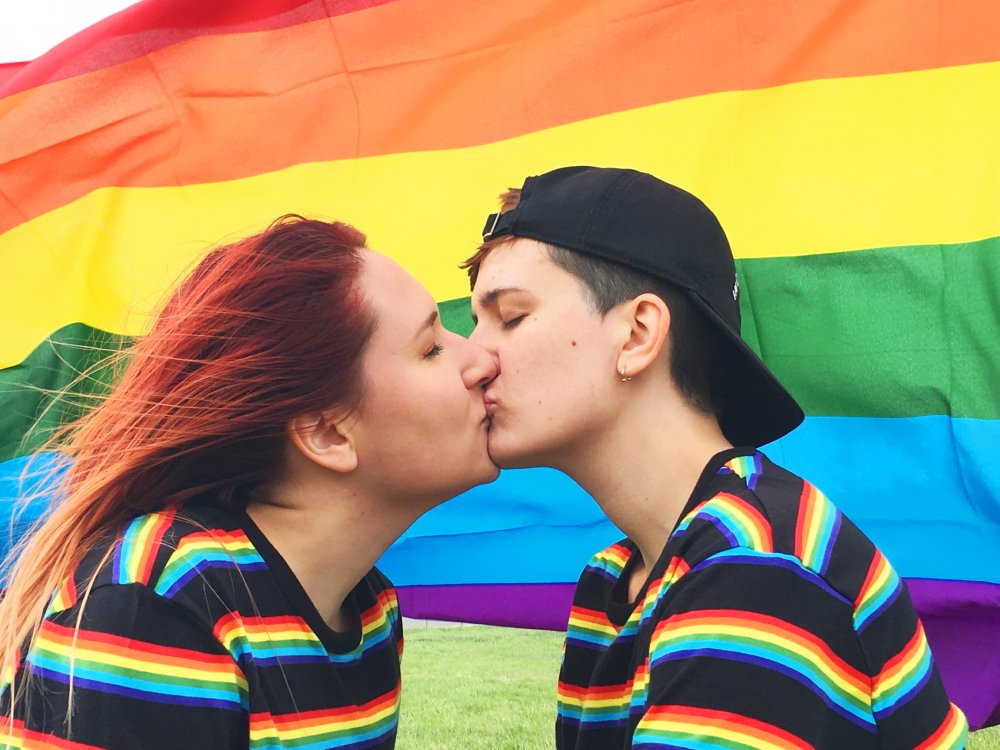 Each Jersey Pride is just as magical as the first time we attended. One thing is for certain: whether the sun is beaming or the sky is pouring rain, nothing keeps the community or us from gathering to celebrate our pride.