A Local's Guide to the Albuquerque International Balloon Fiesta
By Bellah Nelson
For the first two weeks of October, endless colorful and fun-shaped hot air balloons fly across Albuquerque, New Mexico's blue skies.
Balloons in a rainbow of colors lift off the ground and float across Albuquerque's mountain-backed horizons every year for two weeks in October. I grew up seeing the balloons from the street as I drove to school in the morning or watching as an occasional balloon floated directly above my family's neighborhood.
Although I was raised in Albuquerque from the age of eight, I didn't actually go to the Balloon Fiesta until my freshman year of high school. Then I went my sophomore year, twice my junior year, and my senior year; It became an annual tradition. Now, being at an out-of-state University I can go to Albuquerque for one special weekend and see both my family and the balloons.
The Balloon Fiesta draws both international and local crowds to Albuquerque. "The Land of Enchantment" began hosting this annual festival in 1972. In 2021, almost 600 balloons attended the event, either participating in a morning "Mass Ascension" where the balloons rise from the ground sporadically, or a "Balloon Glow" night show where the pilots inflate their balloons with bursting flames as the setting sun turns the sky orange and pink.
Bellah Nelson

Bellah Nelson

The Balloon Fiesta has attracted more than 850,000 people yearly during the nine-day event that spans the first two weekends of October. Visitors from all over crowd the Balloon Fiesta Park, surrounding hotels, and restaurants. But an Albuquerque local knows the tricks of the trade.
Albuquerque locals have their go-to restaurants and know to take the bus to avoid traffic. Some decide to RV-camp, and others find a secluded spot in the mountains or foothills to watch as masses of balloons lift off in the city. Explore a local's guide to the Albuquerque International Balloon Fiesta.
Park & Ride
Balloon Fiesta traffic can get crazy, and the parking fee is around $20, so avoid the red lights and stop signs by buying a Park & Ride ticket that includes admission to the park and a bus ride from one of three locations, all in different parts of town. The tickets cost $22 and get you a first-class drop-off at the park, whereas general admission is normally $15. Plus, you can find budget-friendly hotels further from the Balloon Fiesta Park, which is located on the northside of town. Act fast because surrounding hotels book up fast!

The Albuquerque International balloon fiesta
Bellah Nelson

Vendor Must-Tries
Sometimes, you just want to find the shortest line and get a cup of coffee, but if you can last the wait time, Pinon Coffee is a local favorite. The blend is Arabica coffee with a pinon flavoring — the pinon pine trees of the Southwest high desert. There are many vendors to choose from, but hot coffee is a must on the chilly October mornings at the Balloon Fiesta Park. Tom Thumb Donuts is the perfect bite alongside your coffee. The mini donuts come out warm, soft, and covered in cinnamon sugar.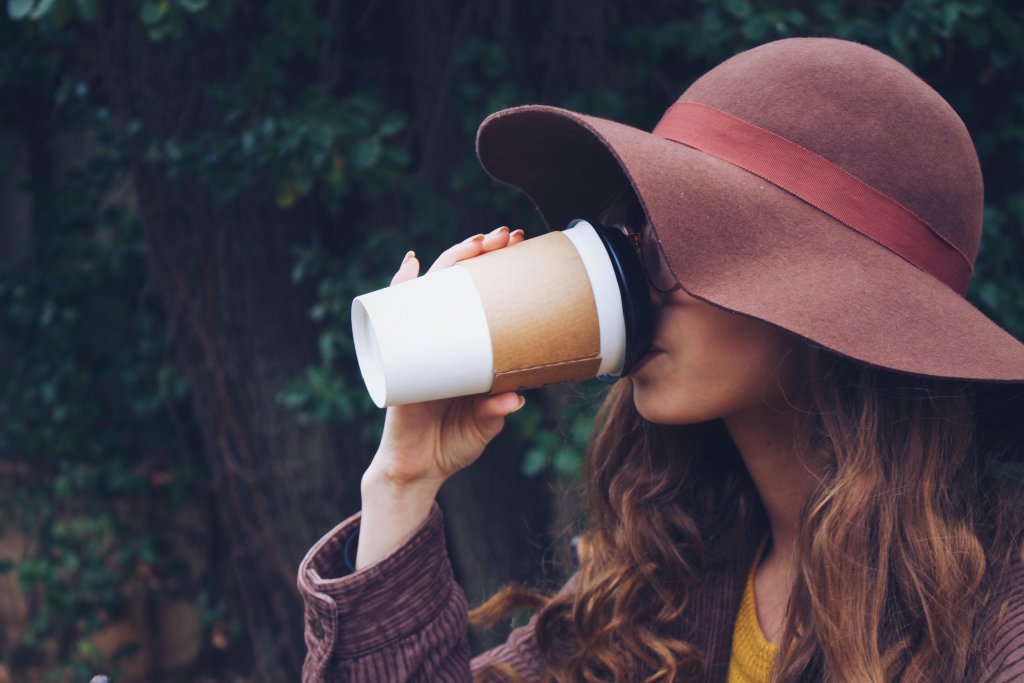 If you're still hungry, you must get a breakfast burrito with New Mexico's famous green chile. It can pack some heat, so get it on the side if you're unsure of your spice tolerance. You can also get green chile on a burger or cheese fries if you're attending the evening's Balloon Glow event.
If you're a fan of Italian food, Albuquerque has two great spots. Mario's Pizzeria usually has a booth at the Balloon Fiesta, and Dion's locations are dotted all across the city. Both places have cheesy pizza goodness and are locally based. Dion's, though it began in Albuquerque in 1978, has grown in popularity all throughout New Mexico and has even expanded to Colorado and Lubbock, Texas.
If you have another morning in Albuquerque, try the popular brunch spot Weck's. Their "bowl o-papa's" can please anybody, either vegan or meat-eater, red chile or green chile.
High & Dry Desert Views
The Sandia Mountains are visible from most places in Albuquerque and are named after their color during sunset — Sandia means watermelon in Spanish. In the morning, the sun rises behind them. Enjoy both morning and evening Balloon Fiesta events and just enjoy the views as the colorful and character-shaped balloons cluster in the sky. Don't be afraid to take pictures, vlogs, or selfies — everyone does it, and this is definitely a moment that you want to capture!

Bellah Nelson

You can also enjoy the views outside of the park grounds. From the base of the mountain, take a hike or picnic at Elena Gallegos, or explore the Rio Grande riverbed and walk alongside the cottonwood trees. You will still be able to see balloons landing all throughout the town and can enjoy a more peaceful time away from the crowds.