Deep in the Art of Florida
By Gary McKechnie
30 miles of art: Tour Sebring's most colorful attractions
When I explore Florida I discover more than one state. There's the rural Panhandle, the tranquil southern Gulf Coast, cosmopolitan Miami, and the theme-park capital of Orlando.
And then there's Sebring and the surrounding cities of Avon Park and Lake Placid, a place that reminds me why I love Florida. Its rolling hills, citrus groves, placid lakes, and small towns take me back. And there is art. Miles and miles of art.
Avon calling
In the heart of Avon Park, is the classic Hotel Jacaranda. Opened in 1926, it retains an Old Florida atmosphere with a hotel dining room, a pianist serenading guests, a vintage elevator that requires an operator's assistance, and even five Highwaymen paintings displayed the lobby. And in an arcade filled with shops and galleries, you'll find [1] The Artists' Group (TAG) Art Studio and Gallery.
Paintings by local artists hang four and five high; colorful canvases filled with a range of subjects: birds, beaches, and landscapes, along with cowboys, barns, and wide-open wilderness. There are watercolors and pottery and prints and limited-edition postcards.
But here you can do more than look. You can participate. TAG offers classes in clay, gourds, oil, acrylic, and watercolor. It's wonderful to find people who are compelled to create. In a small town like Avon Park, it's even more pleasing that they inspire others to explore their creativity. TAG… you're it!
19 E. Main St.
Open Tues.–Fri., 10am–3pm; closed Mon. and Sat.; open Sun., 11am–2pm
(863) 784-7346
A couple of blocks west, there's the [2] Peter Powell Roberts Museum.
While any artist would welcome fame and fortune, most are motivated by something more important; a need to create. That was the case of Roberts, once an instructor at Sarasota's Ringling College of Art. But when he lost his wife in 2010, Roberts also lost his desire to paint. For two years Roberts and his art went missing until a local artist found Roberts had moved into a nursing home. Recognizing his still-untapped potential, he encouraged Roberts to pick up his brushes again. What the master artist created in the last two years of his life added to 136 original oil on wood paintings and eight sculptures.
Roberts' paintings of the palm fronds, bromeliads, lilies, and ponds of nearby Highlands Hammocks State Park resonate with locals who see their environment reflected in the paintings. In this museum, lectures, classes, a gift shop, a short bio, and books on his life are paired with works by local artists, which enhance the world's largest collection of Roberts' works.
310 W. Main St.
Open Wed.–Fri., 10am–6pm, and by appointment
(863) 453-4531
A couple of miles south, on the campus of South Florida State College, in Avon Park, is the [3] Museum of Florida Art and Culture. Step inside to discover the story of Florida, told from its origins 25 million years ago to the first people who arrived here in 12,000 BC and the tribes that followed. Art created by and about these people fill a section of the museum. Other pieces celebrate Florida's incredibly diverse culture and history through archaeological treasures, paintings, ceramics, etchings, and quilts. Then there are the works of Christopher Still.
Inducted into the Florida Artists Hall of Fame in 2010, Still's original pieces are paired with giclée prints of a series that hangs in the Florida House of Representatives. A chronicle of Florida history, each painting includes a guide pointing out hidden images and symbolism contained in the work.
Open Wed.–Fri., 12:30–4:30pm
Making the most of the campus, the [4] Alan Jay Wildstein Center for the Performing Arts is adjacent to the museum. More than 30 performances are staged each year in the swank 1,460-seat theatre—among them, notable performers such as Jay Leno, Crystal Gayle, Kenny Rogers, Vienna Boys Choir, Three Dog Night, and Broadway tours.
600 W. College Dr.
(863) 784-7240
On the waterfront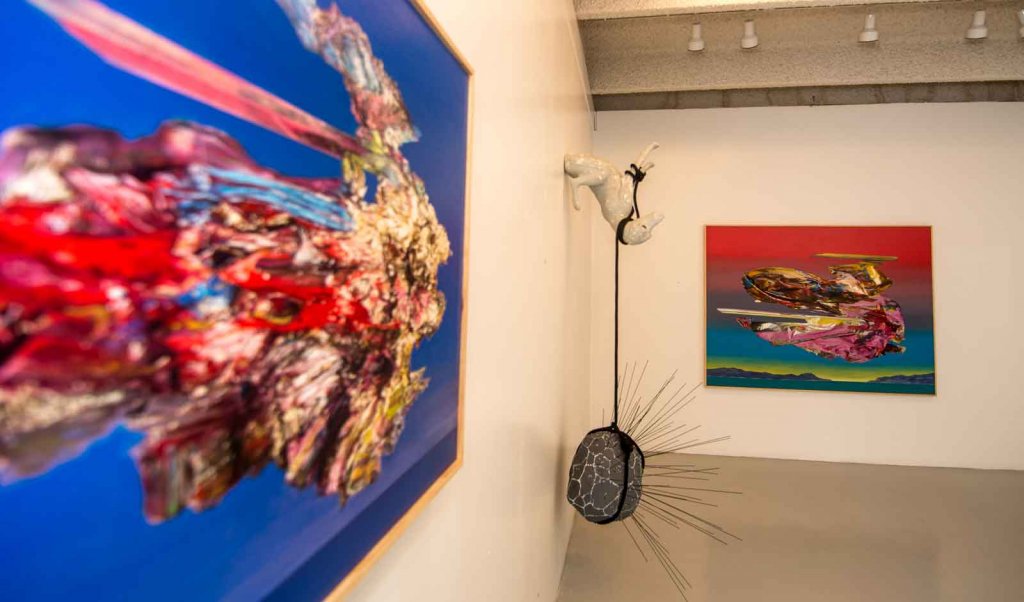 Get lost in the heart of Sebring, a waterfront cultural village that offers a triple play of artistic expression. The opening act is the [5] Highlands Little Theatre.
Community theater is pure in its intent, and since 1974 the intention here has been to give local performers a chance to share their gifts with their neighbors. A wall filled with decades of memories shows casts posing proudly on the set of plays ranging from Hairspray to Les Misérables to Thoroughly Modern Millie.
And neighbors show up: 227 newly added theater seats face a stage that's often being prepared for a big show—there are more than a dozen planned for the season. The Highlands Little Theatre is a testament to the dedication of actors who donate the most priceless gift of all—their time—to help make their community a better place to live.
356 W. Center Ave.
(863) 385-2175
Next door, the galleries of the [6] Highlands Museum of the Arts aim to connect people to creativity, knowledge, and ideas through permanent and rotating exhibits that cover contemporary art on a range of mediums: photographs, paintings, prints, sculptures, digital images, and textiles.
351 W. Center Ave.
Open Mon.–Fri., 10am–4pm
(863) 385-3662
At [7] Highlands Art League's Village, three lakefront homes clustered in a group have been renovated to a greater purpose: to serve as 'The Village Where Art Lives." It's mission statement: "To encourage emerging and evolving artists of all ages and to positively impact our community through the celebration and exploration of the arts."
Peek into the Visual Arts Center to see what projects amateur artists are working on. The village also includes the Yellow House Gallery & Gift Shop where members can display their latest work, and the Clovelly House where classes and programs are complemented by an Artist in Residence program.
Mission (statement) accomplished.
1989 Lakeview Dr.
Yellow House Gallery & Gift Shop open Wed.–Fri., 10am–4pm; Sat., 10am–2pm
(863) 385-3662
Painting the town
Not only is Lake Placid the "Caladium Capital of the World" (that's an attractive plant), it's also filled with nearly 50 wonderful [8] murals that tell the history of the town and what visitors will find here. Drive around to see murals as large as 175 by 30 feet filling dozens of walls. There are murals on the side of drug stores and on walls of schools. You'll see murals on businesses and boutiques and restaurants. These are fine art pieces that speak a thousand words each. Through them you'll learn about Native Americans, wildlife, groves of citrus, cattle ranchers, and… clowns.
Yes, clowns hold an esteemed position in Lake Placid. A row of brightly-colored clown cutouts (Sonny, Shortee, Slo Poke, Whiz Bang, et. al.) at the Lake Placid Child Development Center hint at their role in the community; a role that reaches star billing at the [9] American Clown Museum & School.
109 W. Interlake Blvd.
Open Tues.–Fri., noon–4pm; Saturday, 10am–4pm
(863) 465-2920
Wrapped by two of the town's most popular murals (Toby's First Clown Class and The Art of Clowning), the school was launched in 1993 by Keith "Toby" Stokes with a mission to "spread smiles, love, and laughter." Inside, more than 1,500 clowns have graduated from a 24-hour course having learned the finer points of clown make-up, balloon animals, skits, magic, and one-liners.
Overhead, portraits painted on ceiling tiles by local artist Monica Turner show graduates including Dr. Icky Nicky (a Lake Placid ob-gyn who's delivered 12,000 babies) and "Mumbles," the former chief of police who's the current city administrator. Circus art and clown pictures, including several of and by famed clowns Emmett Kelly and Red Skelton, are among more than 700 circus collectibles. Graduates brighten the days of others by visiting hospices, hospitals, and nursing homes.
An art form that grows and evolves into a heartwarming gesture.
And a perfect finish to an exploration of the art of Florida.