Hospitality Highway: A Creative Hub
Take a ride along Georgia Highway 400 for art and music
Georgia is always on my mind—especially the unmatched warmth and hospitality of its people and the unique arts and music heritage.
The Hospitality Highway is a great place to experience both. It runs the length of Georgia 400, north of metro Atlanta to the North Georgia Mountains, linking seven communities that share historical and cultural significance. Though each town has its own personality—from big city to modern Mayberry—they all share a passion for the arts.
Buckhead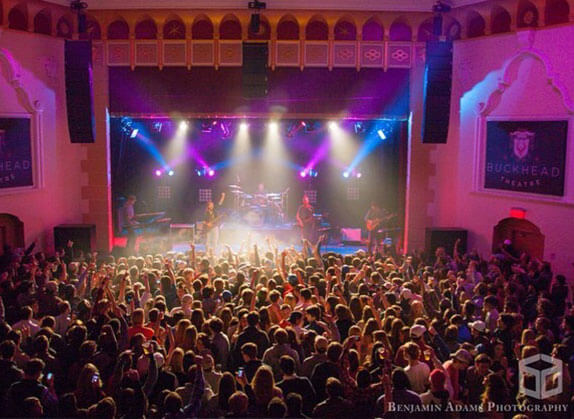 Both locals and visitors know Buckhead as the chic shopping, dining, and entertainment capital of the ATL. But there's more to Buckhead than gleaming office towers and glossy boutiques.
The Buckhead Theatre, which dates back to 1931, completed a meticulous two-year renovation in 2010, reopening its doors and claiming its title as Atlanta's premier intimate theatrical venue. Showcasing the deep musical heritage of Georgia and the Southeast, this institution has hosted prominent musical acts in every genre, from rock and country to hip hop and jazz artists, along with lectures, Broadway plays, and comedians. As memorable as the performances is the Spanish-Baroque architecture that serves as an exotic backdrop.
When I bought my first house, I headed straight to The Shops of Miami Center for help furnishing it. Once exclusive to "the trade," this unparalleled collection of 60 individual showrooms is open to the public. The merchants here work with buyers in all budgets and across all styles of home decor; they helped me source a Chinese lacquer cabinet for my 1910 condo. You can browse museum-quality antiques, artwork, lighting, rare books, and rugs, then drop into energetic Eclipse de Luna for a pitcher of sangria and creative tapas.
Sandy Springs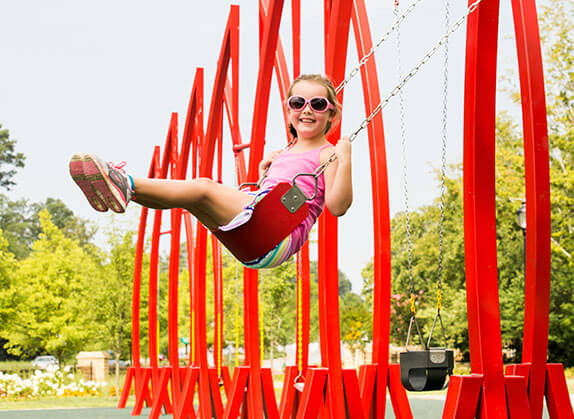 Sandy Springs has long been a coveted Atlanta address, thanks to its easy access to freeways, MARTA (Metropolitan Atlanta Rapid Transit Authority), and its location along the banks of the Chattahoochee River. Over the past decade, Sandy Springs has graduated from being a suburb to being a city in its own right. Its vibrant, mixed-use development has spurred events including farmers markets, moonlight movies, and outdoor concerts that have attracted millennials.
Creative parks figure prominently into Sandy Springs' identity. Kids of all ages adore the Playable Art Park, a winner of Atlanta Magazine's "Best Of" in 2014. Part of the Abernathy Greenway Linear Park features six colorful installations you can scramble on, walk through, and occupy. My favorite is the fanciful Dragonfly with its climbing ropes.
When I want to kick back with a beer and hear some talented artists, Steve's Live Music is one of my favorite listening venues in the city. The open bluegrass jam—held in conjunction with the Celtic session—is a blast.
Roswell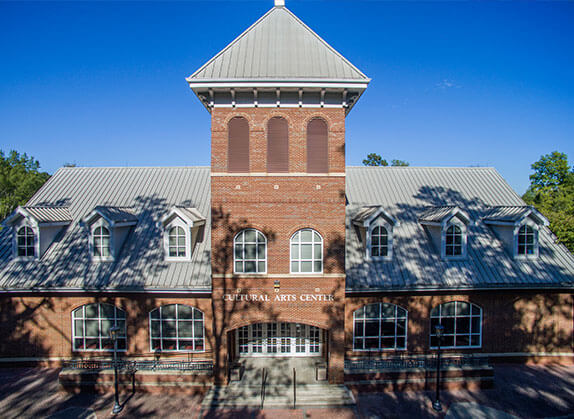 Erin, one of my besties, has called Roswell home for a decade and I know why. There's a real sense of place in this pedestrian-friendly, leafy village—the city boasts 22 parks—and things move a little more slowly and smiles are flashed a bit more frequently than you might find in bigger cities.
Roswell, founded in 1854, is steeped in history—it's a designated National Historic District—but there's contemporary appeal as well, especially when it comes to the culinary arts. Greenwood's Restaurant (don't miss the pies!), Mexican eatery Pure Tacqueria, Hugo's Oyster Bar, and the Real Fix Pizzeria all serve up good grub. Roswell has over 200 independently owned restaurants.
Once you've filled your belly, head over to the Roswell Cultural Arts Center. There's a diverse roster of theater, music, dance, and puppetry, along with exhibits, pageants, and special events throughout the year. It's also great fun to stroll the historic art galleries and meet both established and rising painters, glass artisans, photographers, potters, and woodworkers. The streets are especially lively during ArtWalks held on First Fridays from 6–9 p.m.
Alpharetta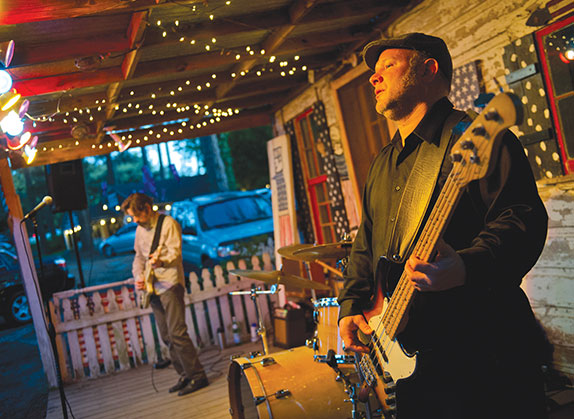 Featuring more than 250 shops and 175 dining options, Alpharetta is a thriving community with small-town charm. Before you check out Alpharetta's flourishing music scene, enjoy a delicious dish and margarita at Ford Fry's The El Felix – or indulge in home grown comfort food at Smokejack BBQ.
Alpharetta just happens to be the perfect destination to catch national music acts, thanks to the 12,000-capacity Verizon Wireless Amphitheater at Encore Park. Situated on 45 beautifully-landscaped and wooded acres, homegrown Georgia talent like the Zac Brown Band and the Grammy award-winning Atlanta Symphony Orchestra are regulars to the stage. One recent lineup included Keith Urban, Ellie Goulding, and Van Morrison.
If you want something a little more rustic and intimate, try Matilda's, a one-of-a-kind al fresco music venue set amidst towering pines and a front porch stage. Consider this fabulously funky setting for a date night—you can bring your own picnic, chairs, even your pooch, and hear regional folk acts under the stars throughout the spring and summer.
Cumming/Forsyth
Though it's a new addition to downtown, the red brick and white-cast stone Cumming City Hall & Clock Tower reflects the century-old architecture of Old Town Cumming. Once inhabited by Cherokee tribes, the burg's geography meant it was spared during General Sherman's March to the Sea. It's not hard to find a local who has a Civil War heritage, but Cumming has reinvented itself as a bucolic bedroom community that appeals to families. The Fairgrounds, Lake Sidney Lanier, and the Cumming Aquatic Center & Water Park offer fun diversions for everyone.
Arts and entertainment remain the backbone of the community. Located within a 1923 schoolhouse listed in the National Register of Historic Places, The Cumming Playhouse features concerts, musicals, and plays—think Branson in the Deep South—along with fine dining at Tam's Backstage Restaurant (I suggest the crab cakes).
The Collection at Forsyth is an outdoor shopping center that features upscale national and local specialty retailers, restaurants, an IMAX, and multi-screen movie theater. When you need a break from retail therapy, unfurl a blanket on the grass and listen to live music. The free Concert at the Collection Forsyth series kicks off in early June and runs from 7–9 p.m. every Thursday during the summer months. Kids activities will keep the younger ones entertained.
Dawsonville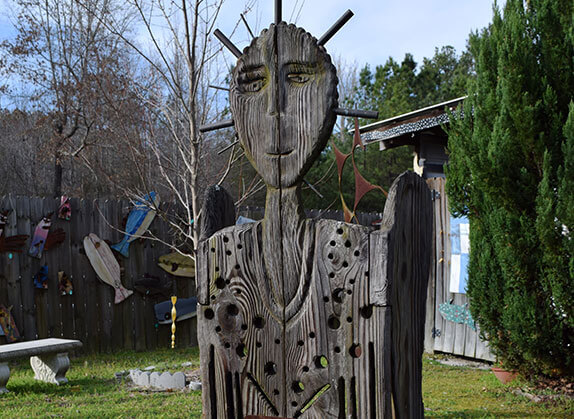 Situated in the foothills of the Appalachian mountains, there are many faces of Dawsonville: hiking to the tallest waterfall east of the Mississippi, sampling spirits at the Dawsonville Moonshine Distillery, exploring NASCAR's beginnings at the Georgia Racing Hall of Fame, and high-end shopping at the North Georgia Premium Outlets.
The Bowen Center for the Arts, nicknamed "The Old Rock School" for the locally quarried stone from which it's constructed, houses three galleries that feature Georgia artists. It also offers classes and workshops with topics such as "Painting Your Vacation." It's the bedrock of artistic expression in Dawsonville. And because the region is home to many talented, self-taught artists, don't miss Around Back at Rocky's Place, a funky folk art gallery that brings together nationally acclaimed talent such as Cornbread, Howard Finster, Moses Tolliver, and Woody Long.
Dahlonega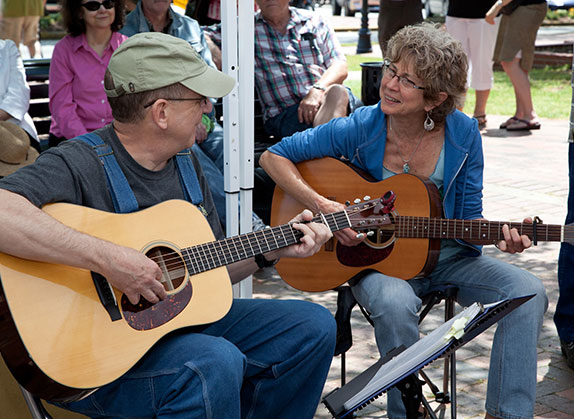 The first US gold rush wasn't in California, it was in Georgia; specifically in Dahlonega. And while it was a precious metal that drove the town's growth—and you can still pan for gold nuggets today—the burgeoning arts community is spawning devotees of a different sort.
Just off the lovely turn-of-the-century downtown square, the historic Holly Theater plays host to concerts, comedians and musicals. A big part of the artistic fabric of Dahlonega is the University of North Georgia. The Department of Music presents both student and faculty performances, along with world-class guest artists. UNG's Art Galleries foster contemporary artists, while the UNG Outdoor Sculpture Exhibition and Appalachian Studies Center promotes regional culture.
With the highest concentration of wineries, vineyards, and tasting rooms in the state, Dahlonega is known as the Heart of Georgia Wine Country and the Wine Tasting Room Capital of Georgia. Home to 12 wine tasting rooms and five wineries, Dahlonega offers a variety of quality and award-winning local, regional, and international wines to locals and visitors from all over the world.
A worthwhile trip
Along with old favorites, there's always something new to discover as you traverse Hospitality Highway.
Discover more about Hospitality Highway!