Beat the heat and explore Northern Arizona's Red Rock wonderland
We all can agree that travel has changed in 2020. For some, summer travel no longer means searching for the cheapest flight online for a vacation in a sunny, tropical destination. My boyfriend John and I had the same thought when we decided to make a four-day getaway before starting his semester of teaching at the University of Arizona in Tucson. One of our favorite destinations, Sedona, was the clear winner for a drivable getaway to relax.
DAY 1: Views on Views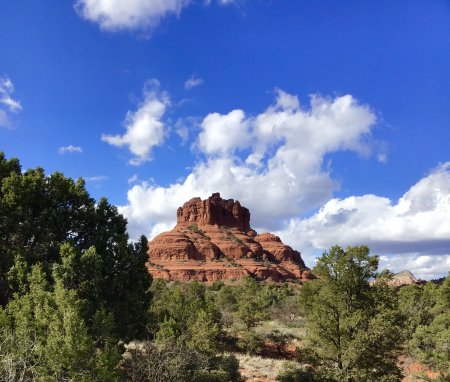 We set off around noon on Wednesday for our three-and-a-half-hour drive to the beautiful red rock country and our hotel, the Sedona Rouge Hotel and Spa in West Sedona. Incredible red mountains and natural sandstone spires surrounded us as we entered the Sedona Oak Creek­­ area. We stopped (our first stop of many!) at one of the scenic pull-offs to take some photos of Bell Rock — one of the best-known rock formations in the area.
After Bell Rock, we made our way to the Chapel of the Holy Cross for a quick visit and some scenic photos. This iconic church is built high up into the rock wall, and has floor to ceiling windows on one end that face out to the valley below. It's been one of my oldest memories of Sedona since visiting when I was just 12 years old.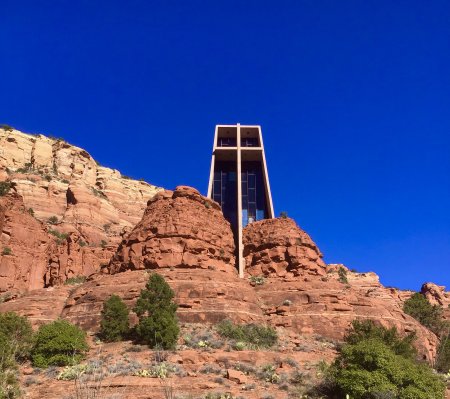 We walked the circular path up to the chapel and saw that just over the wall, visitors had tossed hundreds of coins on the rock ledges below. We later learned these were for prayers and wishes, so John and I added a few coins to the display before continuing on our way. At the top of the path near the church doors were areas perfect for selfies or just stunning photos of the rocks and brilliant blue skies. Inside, the church is almost rustic looking with a large crucifix against the windows. It is really unlike any other church in the world and worth the visit.
After checking into our hotel room with a view of the mountains, we searched for dinner. After a bit of deliberation, we decided on Szechuan, a local Chinese restaurant and sushi bar. Although they weren't currently serving inside, we happily dined al fresco on the patio under the Chinese lanterns next to the water feature. Our take-out picnic included Moo Shu Shrimp, as well as eggplant in garlic sauce and vegetarian egg rolls. The ambient temperature outside was comfortable to dine in, making it a welcome change from the heat back home.
DAY 2: Retail and Spiritual Therapy
Our second day started with lunch right down the street at the Golden Goose American Grill. Since I had slept in, I was still in breakfast mode and ordered the brunch quesadilla with eggs, cheese, avocado, and sausage. The portions are large enough to share, but that didn't stop me from snacking on John's tempting plate of fish tacos with pineapple salsa as well.
After lunch, we made our way to the locally-renowned Tlaquepaque Arts & Shopping Village for a little retail therapy. This shopping center looks like a tiny, old Mexican town with its archways, fountains and picturesque courtyards. There are dozens of galleries, eateries, and places to sit and relax. We enjoyed cold drinks from Sedona Cake Couture after being drawn in by cupcakes that looked like potted succulents made of icing. It's no wonder the Food Network featured this shop in some of its shows.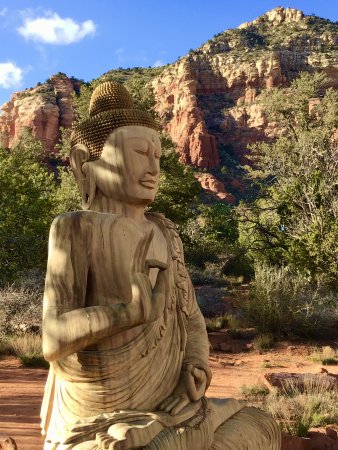 We decided to spend the rest of our afternoon relaxing at Amitabha Stupa and Peace Park. One of Sedona's most appealing things is its ability to create a relaxed atmosphere almost anywhere you go. This park is designed for just that kind of healing transformation. There is something to be said for the natural energy that this area is known for and its positive effect on your body and mind.
We took a short trail from the parking area to the main stupa, located on 14 acres at the base of Thunder Mountain. This spiritual altar stands 36 feet tall and has several meditation spots around the outer edges. Adjacent to the large stupa is a remarkable wood Buddha carving that stands over six feet tall. We chose a quiet place near the Buddha to sit, and John guided me through my first-ever meditation. After my intro to meditation, I grabbed my camera out again and took photos of the stupa and the statues against the backdrop of red rock canyon walls. As it gets later in the day, taking photos of the canyon walls' changing color is hard to resist!
We wrapped up our day with a trip into Uptown Sedona for dinner at Oaxaca Restaurant. We were pleased to be seated upstairs in their open-air dining area overlooking the shops and galleries below. Although the temperature had climbed into the upper 90s that day, the misters made it wonderfully refreshing to sit outside. There was plenty of space between us and the other patrons, so dining was very comfortable and socially distant. John and I are often at odds on what to choose for dinner, so we agreed to share the grilled shrimp tacos and chili relleno platters that were delicious.
DAY 3: Galleries, Gorges and Gelato
Friday was my favorite day of the trip. We started with breakfast at the well-known Coffee Pot Restaurant, which boasts itself as the home of 101 omelets! There was every possible omelet combination on the menu, right down to PB&J (nope, I didn't go there!). I chose a bacon, avocado, tomato, and cheese omelet with home fries and a fresh-baked roll, while John went for the smoked salmon Benedict. Coffee is fresh ground for each pot, and the orange juice is fresh-squeezed. The perfect way to start our day!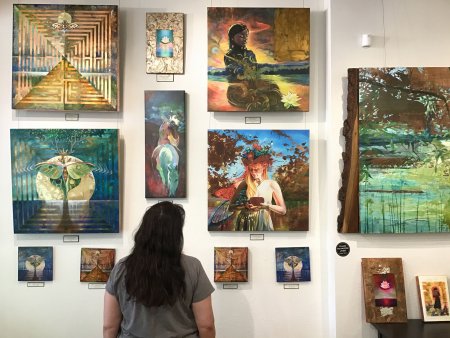 Part of Sedona's appeal to its visitors are the dozens of artist galleries and co-ops all concentrated in this relatively small town. Having an art background, myself, I'm drawn into Sedona's many tucked-away places, where incredibly talented artists work in the shadows of the vibrant red mountains. One such artist is Pamela Becker of Big Vision Gallery. Her studio is tucked in the back of Creekside Plaza and is well worth the hunt. You might find her working on her latest landscape or one of her well-known desert lotus images in the studio if you're lucky! I fell in love with one of her lotus originals, and John indulged me with an early birthday gift.
Next on our agenda for the day was West Fork Trail for a moderate hike. The canyon that West Fork trail winds through is one of the most photographed landmarks in the area and known as one of the top 10 hikes in the country. There are 13 creek crossings along the entire hike that are easy enough for the whole family to manage. We started our trek into the canyon, following a sandy trail which led us up and over a metal bridge suspended above the Oak Creek. Along the path, we found an old building that was once part of a larger property, as well as, rows of abandoned apple trees that were once in a local orchard. To my delight, we also find dozens of wild blackberry bushes with lots of ripe berries. I have to admit, I did stop and sample a few (much to John's horror, who feared they might be poisonous berries).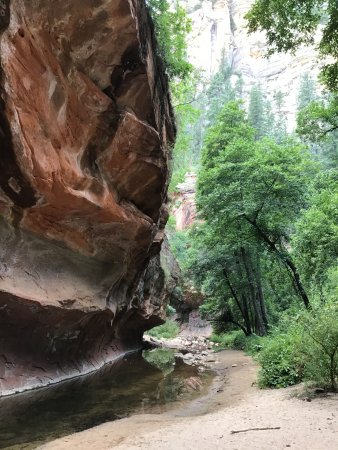 The temperature dropped about 10 degrees once we hit the shaded interior of the canyon, and the canopy of trees offered a welcome relief from the 90-degree heat. As we continued along the path and peeked through the trees, we started to see the canyon's red walls that run along the creek. There are unbelievable rock overhangs that follow the creek path, which offers even more striking photo opportunities.
Dinner that evening was one of our most anticipated and favorite meals of the weekend at Thai Palace Uptown. This cute, freestanding Buddha themed restaurant is just off the main road in Uptown Sedona. There is a charming outdoor patio area that is heated in the winter but perfectly shaded in the summer. We indulged in their Thai tea and fresh "summer" rolls, which had shrimp and crisp mint, accompanied by a homemade plum sauce. We followed the appetizers with their coconut soup which had chicken, coconut milk, lemongrass, and mushrooms and was served in a flaming metal bowl. I was in culinary heaven!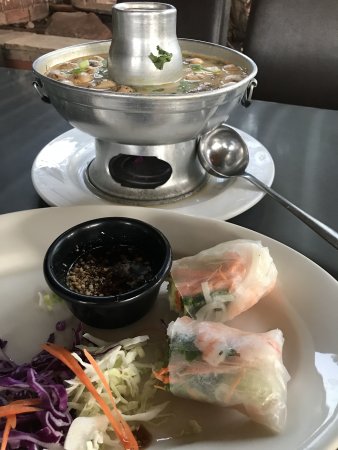 Our day ended with a sweet treat at Red Rock Gelato, where we opted to share the pistachio gelato and the wild berry sorbet. It was delicious and a perfect way to end Friday's adventures.
DAY 4: The Scenic Route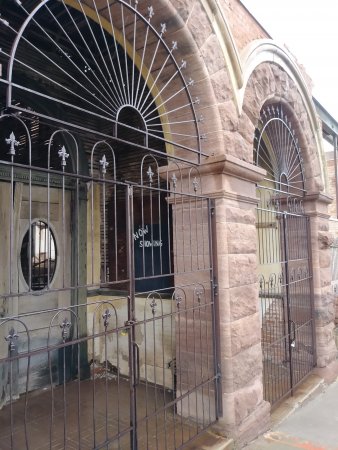 On our last full day in town, we decide to take a day trip to Jerome, Arizona. Just a short 45-minute drive from Sedona, this small town has all of the appeals of an old western mining town mixed with art galleries and quaint shops. Usually, this is our favorite detour spot when we're on our way home from Sedona. This trip, we decided to take a full day to browse at our own pace and still get back to Sedona by dinnertime.
One of two standout shops were Pura Vida Gallery, which has an exquisite selection of jewelry, wood vases, and modern lamps, and the Zen Mountain Gallery run by Christopher Mull. The Zen Mountain Gallery represents dozens of area artists with a wide variety of styles and mediums from his own photography to local pottery. It is not often that we leave this gallery without something new to decorate our home with or the perfect gift for someone else.
After Jerome, we headed back to Sedona and lamented that the trip was almost over. But as anyone who has ever visited Sedona knows, before you leave, you will have your next trip already planned on your calendar.
Meet the Travelers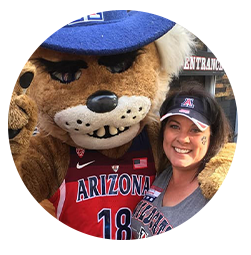 I have lived in Tucson for the last 18 years. My work through Madden Media has introduced me to so many new destinations that I would never have been otherwise exposed to! I love exploring the food, art, and culture of these cities during my travels.