Escape to Boise for cultural and outdoor exploration
Why Boise, Idaho is a must-visit Pacific Northwest vacation
Idaho is often overlooked when it comes to planning a Pacific Northwest vacation. When stacked against its neighbors to the west, it is often forgotten as a happening vacation destination. However, Idaho is home to a bustling hub of vibrant cultural and outdoor communities. For Brandon and Vanessa, Boise delivered three days of eclectic experiences.
"We really just wanted to get out of the house and have a change of scenery," said Vanessa. "I feel like Idaho is a hidden gem, and a lot of people don't think to go there."
From delectable cuisine to outdoor excursions to cultural attractions, Boise, Idaho is the perfect PNW getaway. Upon arrival, Brandon and Vanessa checked into The Grove Hotel in the downtown Basque region of the city.
Art Block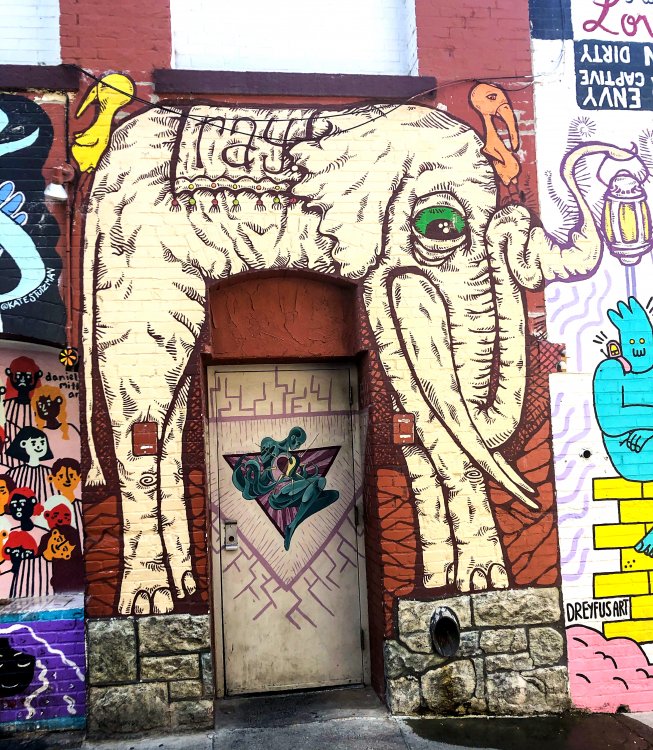 In downtown Boise, there is a place where all the artists go to feature their work. Affectionately dubbed Freak Alley, this area of the city is home to scores of murals, public art, and graffiti. Rumored to be one of the largest outdoor art installations in the Northwest, Freak Alley has played host to both regional and national artists since its inception in 2002. Free and open to the public 24/7, this Boise landmark is ideal for vacation selfies and makes for a great start to an outdoor walking tour of the city.
"The first thing I noticed is it's very artsy," said Brandon. "We went to Freak Alley and we looked at all the murals and the art. The art scene around there feels like it's very up-and-coming. They definitely have art on every single corner."
Bask in Basque Culture
Home to the largest Basque population in America, the Boise Basque Block offers a glimpse into the region's cultural heritage. Just south of the Idaho State Capitol Building, this cultural hub of heritage takes visitors on a tour of one of Boise's oldest immigrant demographics. According to the area's history, the Basques set up home-base in Boise due in large part to sheep herding. In modern Boise, visitors can now enjoy a storied history of the region through The Basque Museum and Cultural Center. Hungry for more? Try a taste of Basque culture at the nation's first restaurant distillery, Bardenay. Or for regionally-renowned Basque delicacies, try the croquettas and chorizo at Bar Gernika.
"We stayed right near the Basque block downtown Boise," said Brandon. "It was only by visiting the museum that I discovered my father's side of the family is probably Basque. It was eye-opening seeing that culture there, trying out the food, and checking out the museum."
Take a Hike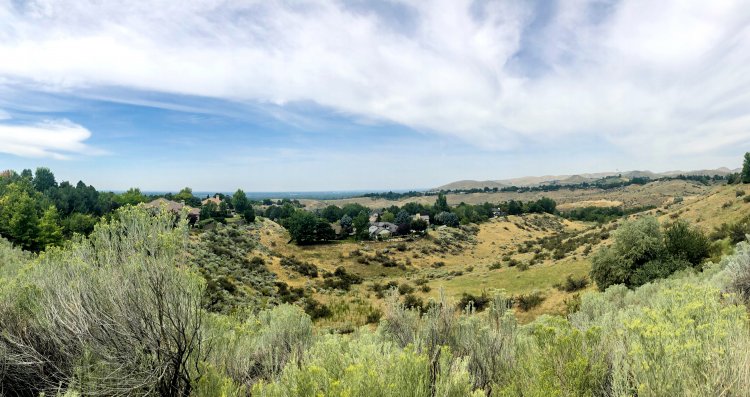 Hulls Gulch Reserve is just a short jaunt from the city center, and offers a dynamic foray into Idaho wilderness. Named for the creek that dissects the rolling foothills of the region, Hulls Gulch is 292 acres of outdoor recreation area for runners, bikers, dog walkers, hikers, and horseback riders alike.
"We were amazed by the amount of activity in the reserve," said Brandon. "Plenty of Boisians taking advantage of the clear skies for biking, hiking, and picnicking. Tons of trails and a lot of nice people to share it with. Seeing deer in their natural habitat was a plus. Uncrowded beauty."
Taco 'bout Good Food
Good eats abound in downtown Boise. As locals know, good food and good beer are cornerstones of the Idaho experience. Try lunch at the FuNky tAco to taste what a "farm to funky fare" framework looks like. For more beer and tacos, drop in to Diablo & Sons, an independent lager and taco saloon. Or, try Flatbread Neapolitan Pizzeria for creative takes on traditional favorites.
"I do think it's awesome how it's so small, but feels like there's so much to do," said Vanessa. "The amount of restaurants and things downtown is nice. We're kind of foodies, so we like to go out and try new things. I really enjoy that the city is so small, but has so many options still. There are so many good restaurants to try."
Shop it Like it's Hot
Explore a world of downtown shopping opportunities. At Mixed Greens, shoppers can peruse local crafts and handmade goods. Voted Best Gift Shop in Boise for over four consecutive years, this little shop has something for everyone. For more regionally specific gifts, check out Taters. Idaho is known the world over for their potatoes, and at Taters, visitors can get every kind of potato-related souvenir imaginable, from Idaho Spud Chocolate to Idabones for dogs. For upscale vintage buys, Ward Hooper Vintage has all the groovy antique gifts your heart could desire. Whether it's chic, kitschy, or handmade, Boise shops have gifts for all shoppers.
"I got an Idaho hat and some stickers too from this really cool local store," said Vanessa. "But my favorite store downtown is a store called Mixed Greens. It features a lot of handmade crafts and local goods and local artists. It's a really cute little shop, and I think it's perfect for anybody going downtown that wants to get a little Idaho keepsake. They have all kinds of cute and unique things."
A Trip to Remember
For Brandon and Vanessa, this trip to Boise was just the beginning of their Idaho exploration. Though their three-day-weekend was jam-packed with new adventures and discovery of the region, they hope to return again.
"I definitely want to go back to Boise and see more soon," said Vanessa. "We stayed very concentrated in the downtown area, but I think if we had had more time we would have been able to explore better. There will be a next time."
You can plan your own epic adventure to Boise, Idaho. Start here.
---
Meet the Travelers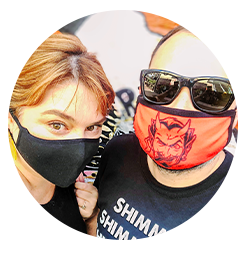 Vanessa and I have been married for 13 years and love traveling to new places, exploring the foodie scene, and getting lost in a destination. Working in the travel and tourism industry gives us the opportunity to find all those hidden gems.