Feel confident and prepared using these tips
Solo travel can be an intimidating experience, however, with proper planning and research, you can feel confident on your solo vacation. Follow these five strategies to make sure you stay safe and have as much fun as possible on your solo trip.
1. Be Aware and Prepared
Traveling alone can be an overwhelming but rewarding experience. Try not to get too distracted in your own adventure. You don't ever want to be targeted as a solo traveler, and staying cautious yet confident will keep you much safer than if you are absentminded and inattentive. According to Madison Krigbaum, author and creator of the travel blog Madison's Footsteps, flying under the radar in unfamiliar situations can serve you.
"It's best not to draw attention to yourself as a clueless tourist," Krigbaum said. "Standing out in the crowd for being confused or obviously lost can make you a target for people looking to take advantage."
Being prepared also means making and sticking to travel plans. Krigbaum recommends putting together a destination "bucket list" before you arrive to keep you organized.
"Wandering aimlessly around a new city with no idea what to do or see can start to feel lonely, whereas arriving in a new city with a full itinerary will make you feel in charge and on a mission!"
2. Get to Know, Before You Go
Research factors such as local fauna, native flora, and the weather. Knowing these factors before you go can help avoid potentially dangerous run-ins. Different regions and cities also have different cultures, so be sure to do your research to understand the etiquette of the community, nightlife scene, crime levels, and even social or political views.
Jeshoots.com @ Unsplash

Dan Gold @ Unsplash

Atoms @ Unsplash

Try to book your hotel room in advance, and consider requesting a room on the second-floor or above for safety purposes, especially if the hotel rooms have outdoor entrances. Make sure you know where your hotel is located in relation to landmarks or restaurants that you may be visiting.
Aman Saxena with Trip101 recommends researching transportation before your solo trip so that you're not intimidated or overwhelmed when your flight lands.
"If you're not comfortable with Ubers or the like, look for hotels offering shuttle services," Saxena said. "Not just for cost-saving purposes, but it's also for your safety, too."
3. Phone (or Track) a Friend
Your destination and travel route are important for others to know about in case something goes wrong or you need help. While traveling, keep your phone charged. Use a GPS app like Apple Maps or Google Maps or download offline maps to avoid any missed exits.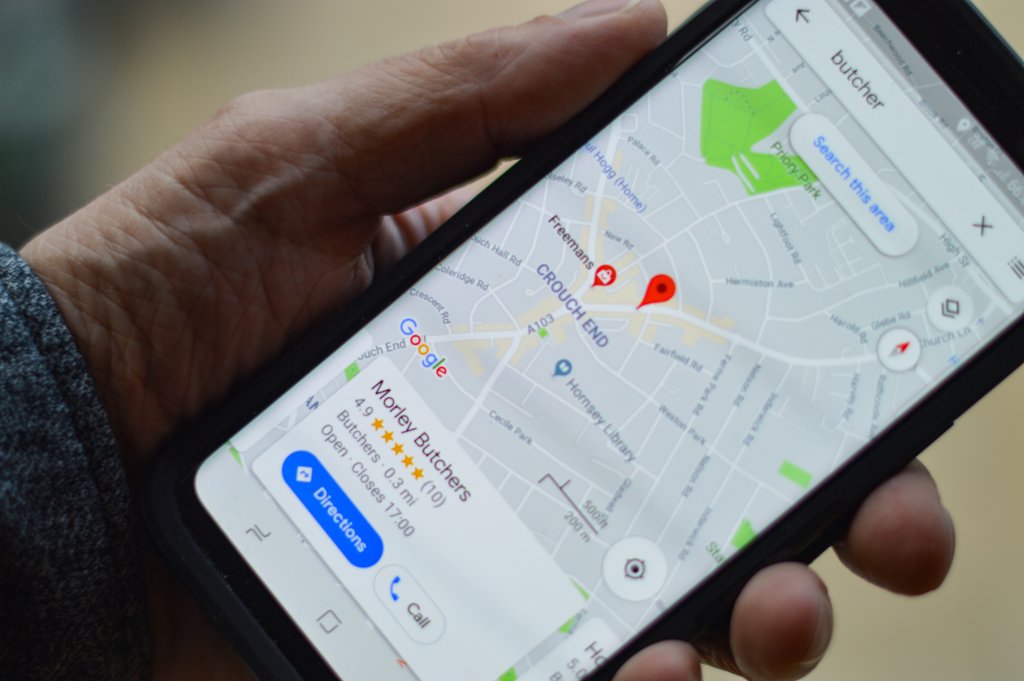 Sharing your location with a family member or friend through the Find My app or Life 360 can also be helpful in case of an emergency or sticky situation. Especially during outdoor adventures, tell your friends and family back home or even the hotel concierge the time that you will return and the route that you are taking.
4. Meet Like-Minded Travelers
Consider booking guided tours or group activities, which can still give you a day of excitement and exploration while providing a comfortable environment. You may even befriend the local guide and can ask for recommendations on dining, nightlife, and more.
Although not every destination you visit will have a hostel, many will. Consider booking a stay at a hostel to meet other solo-travelers and create a sense of community. Especially at large events like music festivals or art shows, getting to know others staying at the hostel will make the event more fun and safer on any late-night returns.
Felix Rostig @ Unsplash

Priscilla du Preez @ Unsplash

Vanessa Gordon, publisher of the Hampton-based travel magazine East End Taste, said that solo travel can be optimized by connecting with other solo travelers.
"I have found and met great connections via Facebook groups, particularly the Girls Love Travel group, and via Clubhouse, where other solo travelers are very candid with their experiences and offer words of advice and advanced caution, depending upon the destination."
You can even search for groups that are specific to destination, race, religion, gender, LGBTQIA+, disability, and more. No matter where you are traveling, an online global network can connect you to like-minded solo travelers.
5. Stay Safe at Night
Will Hatton, founder and CEO of the Broke Backpacker, said, "There are ways to embrace local nightlife in a safe but solo fashion."
Signing up for a group bar crawl is probably the safest way to explore and meet people after dark. If you are drinking solo, Hatton recommends visiting a well-known bar and sitting with the bartenders, who may socialize with you once they realize you are alone.
Alejandro Sotillet @ Unsplash

Embrace local nightlife in a safe but solo fashion.
"If you decide to choose bar staff for the company, then be sure to make the most of their local expertise and discover the best hidden-gem food and drink spots."
Nothing to It But to Do It
Overall, solo travel can be more intimidating than it actually is. While emergencies do happen and it is good to be prepared, solo travel is ultimately an adventure that is totally up to you, whether you want to meet people along the way or do it all on your own. By taking precautions and doing your research, you can be confident in your solo travel destination and plans.
Want to read more about solo traveling? Click here for stories to help you plan your next solo adventure.