Hats Off to Lexington
Bonding with my mom in the heart of Bluegrass
I bought tickets to the Breeders' Cup at Keeneland Race Course and Breeders' Cup World Championships, the world's leading horse auction house and racetrack. It's the first time Lexington, Kentucky, is hosting the event, and I've invited my mom.
Now there's a hat to buy.
Or a "crown" as my 82-year-old friend and surrogate mother, Edna, calls it. Edna may be the single most stylish person I've ever met. Back in the day, she attended equestrian events up and down the Eastern Seaboard. And even though it's months away, I need her help to get a topper worthy of the race.
We spend the better part of two days scouring the most fashionable boutiques for something chic and affordable. Edna squints and shakes her head at one possibility after another. She is displeased with the selection and suggests we raid her closet instead.
Once there, I spy four shelves crowded with fancy hatboxes stuffed with pastel-colored tissue that cradle her crowns. She mostly wears them to church these days to great effect.
After trying on several, we agree on a butter-yellow straw boater with a navy grosgrain ribbon encircling the brim, festooned with a couple of feathers and a small spray of daisies.
"Tasteful, but memorable," says Edna, approvingly. "In case you meet a man."
Edna is an octogenarian flirt, unrivaled by women a third of her age.
She sends me out the door with a traveling leather hatbox and stern orders, "Not to get all crazy and ruin my hat."
She winks for effect.
Shakers & shopping, bourbon & bridges
Beyond being the horse capital of the world, Lexington offers many other charms: chiefly, bourbon, shopping, history, and dining with a Southern twist. I've been to the Bluegrass Region several times, always discovering something new while returning to favorite haunts. In planning our itinerary, I'm aiming for a smattering of each.
Last spring, I visited the Shaker Village of Pleasant Hill, the nation's largest restored Shaker community. Being a fan of the elegant simplicity of Shaker furniture, it was fascinating to tour the grounds and the restored 19th-century buildings. Mom, who loves good lines in furniture and fine craftsmanship, will be impressed.
Mom also enjoys antiquing. There are more than 200 antique shops in the surrounding area, where she can browse quilts, Depression glass, silver, first edition books, and oil paintings. Many are museum-quality finds. So that's a must for the itinerary.
I'm an unabashed bourbon enthusiast, so I want to introduce Mom to a couple of the nine distilleries within 35 miles. She'll love the drive, which winds past rock fences and through verdant rolling hills. And because Mom loves covered bridges (which remind her of her Iowa home), we'll be sure to visit a few in the pastoral countryside outside of Lexington.
Diverse dining & sophisticated digs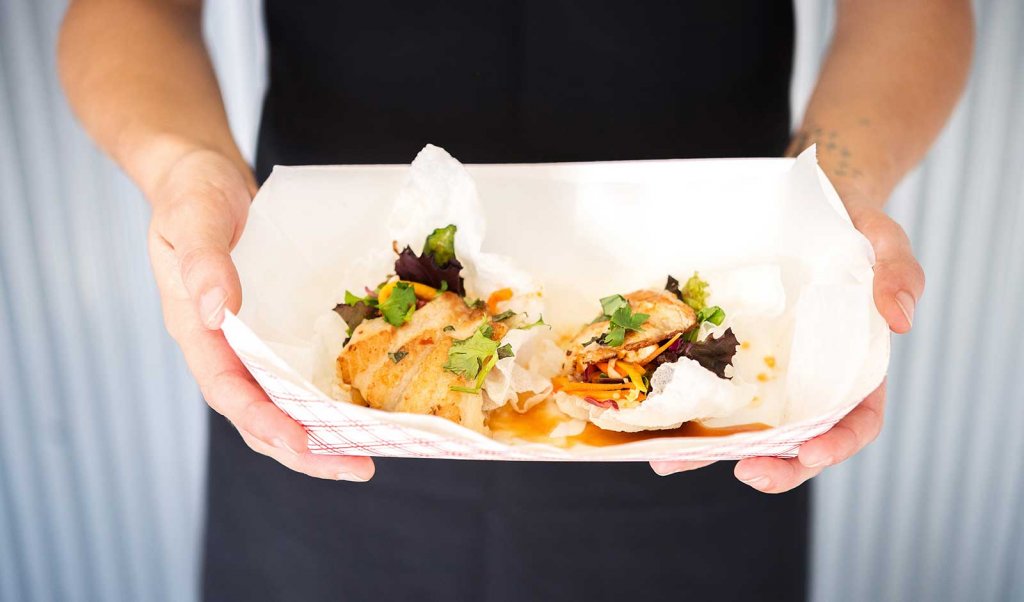 I credit my mom with instilling a culinary appreciation in me at an early age. When my dad was in the Navy, we lived all over the world—Japan, Scotland, Turkey—and she still possesses an adventurous palate. From fancy to laid-back and with a surprising level of ethnic diversity, we will be spoiled for choice and variety while in Lexington.
My longtime foodie friend Kevin recently enjoyed dinner at a local favorite, gastropub called the Village Idiot. A quick post on Facebook yields many other suggestions, including Columbia Steak House and County Club. There's also no shortage of live music and entertainment venues. I'd love to hear bluegrass, while, if memory serves, Mom leans toward jazz.
Finally, there's the matter of accommodations. I consult my friend Patty, who's lived in the area for decades. She recommends a suite at Eighth Pole Inn, an elegant Southern Colonial home on a horse farm near Keeneland Race Course and the Breeders' Cup World Championships. As a kid, my mom lived on a farm and loved horses, so we'll also make time for a visit to the American Saddlebred Museum at the Kentucky Horse Park.
I'm pleased with the way the trip is shaping up; it's time to get some feedback. Mom's not very internet savvy, so I call her to go over the proposed itinerary.
When I'm finished, she says, "It all sounds wonderful, but is this going to be too expensive?"
"Very affordable, Mom. I got this."
There's a pause, and then she asks, "Do I need a hat?"
Like Edna, my mother was also quite the clotheshorse in her day, wearing pencil skirts, seamed stockings, and sweater sets, complemented by her favorite red lipstick. Lexington is the kind of casually sophisticated town where women of my mother's generation are still seen in pearls and kitten heels. Other than on race day, I'll be more casually attired and equally well received wherever we go.
I laugh and say I'll consult Edna.
Plan your perfect Bluegrass getaway.