Fall on the Beach
Top 11 fall activities less than $50 in North Myrtle Beach, South Carolina
Travel doesn't have to be expensive. In North Myrtle Beach, budget-conscious travelers will find a large variety of affordable and free activities, especially in the fall. In addition to lower prices, it is significantly less crowded, and the weather is perfect, making fall one of the best times for couples and families to enjoy a beach getaway that won't break the bank.
An affordable beach vacation doesn't mean sacrificing amenities and fun since you can take advantage of specials on nightly or weekly vacation rentals, as well as discounted attraction tickets. In addition to lower fall rates, many restaurants, theaters, and shows offer senior discounts, allowing visitors to save even more.
These 11 fun beach activities can all be enjoyed in North Myrtle Beach for less than $50 this fall:
1. Kayak or paddleboard
North Myrtle Beach is home to an incredible maze of inlets and waterways to explore by paddleboard or kayak, and there are plenty of local companies that offer guided kayak and paddleboard tours. Starting at $40 a person, a SUP tour or kayak tour is one of the best ways to explore the salt marshes. Check out these great local companies to book your tour.
2. Pier fishing
Beachgoers with their own fishing rods can spend the day fishing from the Cherry Grove Fishing Pier for $9 ($7 per rod, plus a $2 admission fee). If you need to rent a fishing rod, consider going after 3 p.m., when rental rates drop from $22 to $13. Those who aren't going to fish can enjoy a nice walk on the pier for a $2 admission fee. The pier is less crowded in the fall, making it a great time for a romantic stroll!
3. Wine tasting
La Bella Amie Vineyard and Duplin Winery are both located in North Myrtle Beach. These wineries offer wine tastings where guests can relax and sample a variety of fine wines in a beautiful setting (often with live music). Tastings start at $3 to $5 per guest.
4. Shag dancing
Learn The Carolina Shag, South Carolina's state dance, at Fat Harold's Beach Club. The club offers free beginner shag lessons every Tuesday at 7 p.m., and guests can take advantage of happy hour prices all day long on Wednesdays.
5. Cruise
Several companies offer sightseeing, dolphin watching, and dinner cruises in North Myrtle Beach. The Barefoot Princess Riverboat offers cruises on the scenic inland waterway with prices starting at $19 for seniors, $21 for adults and $12 for kids. Adults can also try their luck at the slots on the Big "M" Casino, South Carolina's only gambling cruise ship. Day cruises for adults start at $25 per person, which includes all boarding fees and taxes.
6. Live music
While there are countless big-name concerts and tribute bands that frequent House of Blues, The Deck at HOB is one of the best places to find live music and great drink specials all year long. You can also find great live music and affordable dinner shows in North Myrtle Beach by visiting a number of nearby theaters.
7. Museums and art galleries
Take in some history at the North Myrtle Beach Historical Museum. Each seaside community in North Myrtle Beach has its own unique history and is represented in the museum, which showcases the region's rich history as far back as 10,000 years. Admission is $8 for seniors, $10 for adults, and $6 for kids ages 5–12. The North Myrtle Beach area is also home to a number of art galleries, many of which display crafts from local artisans.
8. Barefoot Landing
Take a stroll and take in the wildlife at Barefoot Landing. There is no cost to walk around the property, which encompasses a 27-acre lake filled with fish, turtles, migratory waterfowl, and other wildlife. Throughout the year, free live acoustic music can be enjoyed along the boardwalk, so be sure to take a stroll before dinner at one of the many restaurants located here.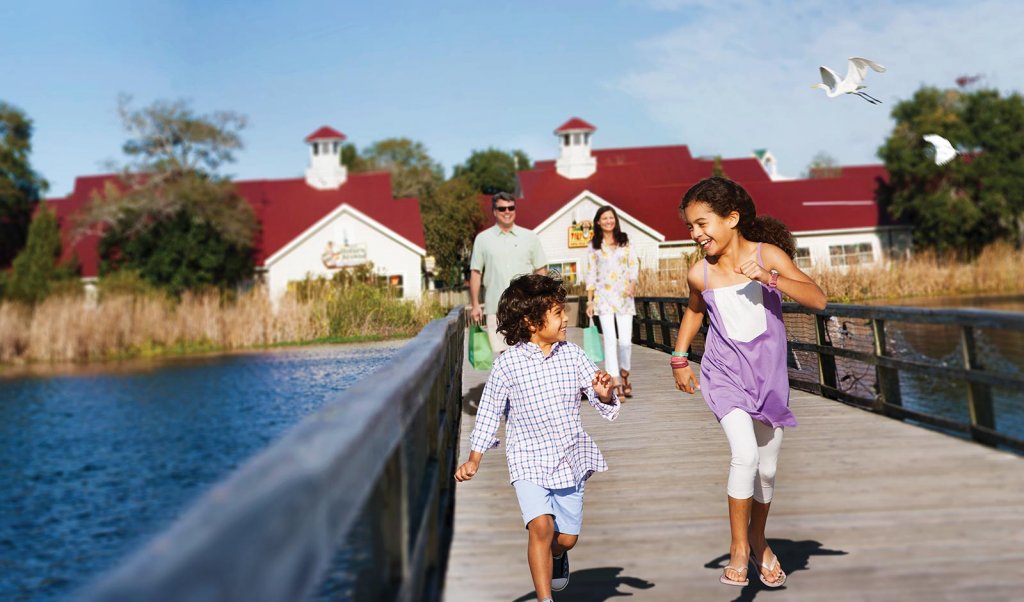 9. Nature preserve
For those looking to relax and become one with nature, there is no better place to visit than Heritage Shores Nature Preserve. The preserve offers a mile-long walking path through a saltwater marsh, complete with elevated boardwalks and observation decks. Admission is free, and the park is open year-round.
10. Bike on the beach
Families that come back to North Myrtle Beach year after year tell us that biking is one of the best ways to explore the area. Bring your bikes from home or rent a beach cruiser upon arrival. It's a convenient way to get to and from your beach house, condo, or resort, and it's a guaranteed way to work up an appetite for dinner!
11. Main Street ocean drive
From heritage festivals to antique truck and car shows, there is always something happening on Main Street in North Myrtle Beach! Check out upcoming events on the North Myrtle Beach events calendar. Fuel up for the day (or night) by visiting one of the nearby breakfast restaurants.
A coastal getaway doesn't have to break the bank. Fall is an ideal time to enjoy an affordable beach vacation. The weather is still warm, the crowds are gone, and the costs are down.
See what a family vacation looks like in North Myrtle Beach.