Friends explore Southern Arizona's hidden getaway at Patagonia Lake State Park
---
Editor's Note: This article was written about a trip taken prior to the pandemic. Patagonia Lake takes safety precautions to prevent the spread of COVD-19 seriously, and are included at the end of the story.
---
It was scorching hot outside — a day like any other in Southern Arizona during mid-July. Everyone, including me and my friends, was seeking refuge from the unrelenting summer heat. Some seek relief via air conditioning, but my friends and I were looking for an adventure — so we braved the heat and set out to Patagonia Lake.
The journey to the lake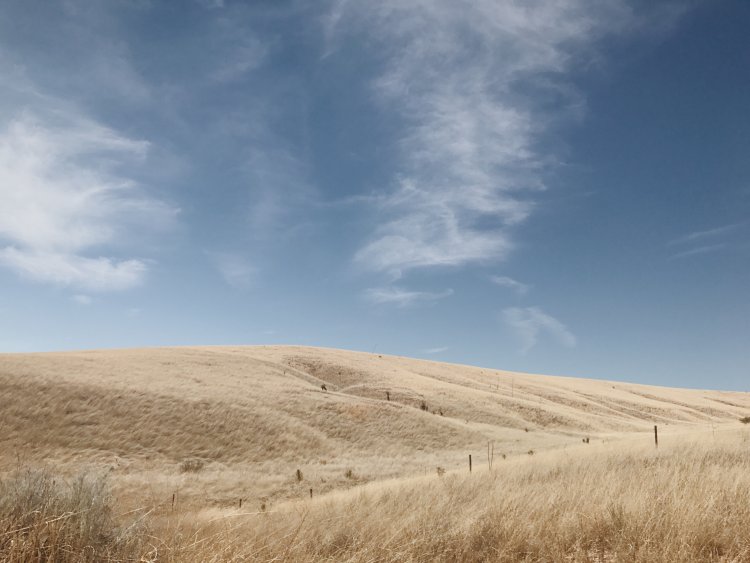 From where we live in Sierra Vista, a small town southeast of Tucson, we were about an hour from our destination. The three of us packed all the necessities into Brian's white car with no AC and headed out on the road — windows down, of course. As long as the car was moving at a decent speed, the wind actually felt a little cool. Heather sat in the passenger seat and played music, and I sat in the back watching the scenery pass and change from rolling hills with fields of grass to large spans of farmland and vineyards. White wildflowers dotted the side of the highway, and the mountains framed the scene as a stunning backdrop.
Although the route is an easy path to navigate, Heather and I were still glad to have Brian driving us, as he visited the lake as a child every summer. In a way, we had our own tour guide!
As we hit the town of Patagonia and crept closer to the lake, we passed through the town's aged, Southwestern buildings. Right outside the park boundaries on a windy road, the trees grew greener and taller around us. Heather said it reminded her of how parts of the Deep South look where she grew up.
Once we reached the park gates, we grabbed cash to pay the per-vehicle entrance fee. As we circled looking for a parking spot, it seemed like everyone who knows about this secret oasis was there!
The quest for the perfect lakeside spot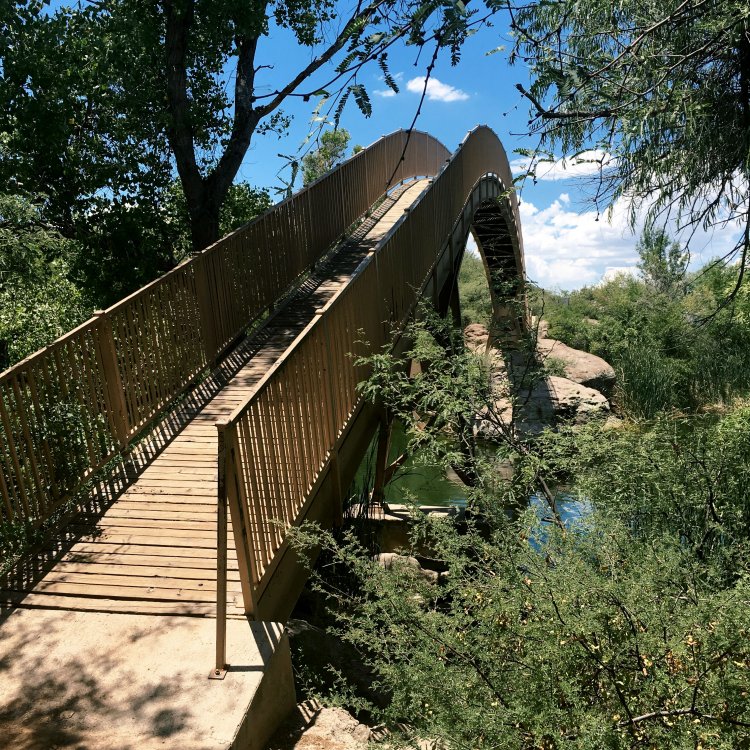 After pulling into an open parking space, we began searching for just the right area on the lake. Several yards from the parking lot lay a crowded beach area, but we desired a more secluded spot for the day. We walked further into the park and found camping grounds scattered all around us. Kids ran around playing with one another as the adults watched and laughed while finishing up their breakfast outside their tents. A trail led us to numerous spots on the lake, some occupied and some not. One couple had their fishing reels cast and were waiting for any fish to be tempted by the bait.
As we continued to search for our home base, we came across a bridge over the lake with a steep incline. Taking on the challenge, we ran to the top of the bridge, completely out of breath and smiling at one another. It felt like you could see most of the lake with how high up we were, but we knew better than to believe that — the lake is 260 acres!
Descending from the top, we walked a little further and found just the right area — a picnic bench, trees for shade, and no one nearby.
A dip into the lake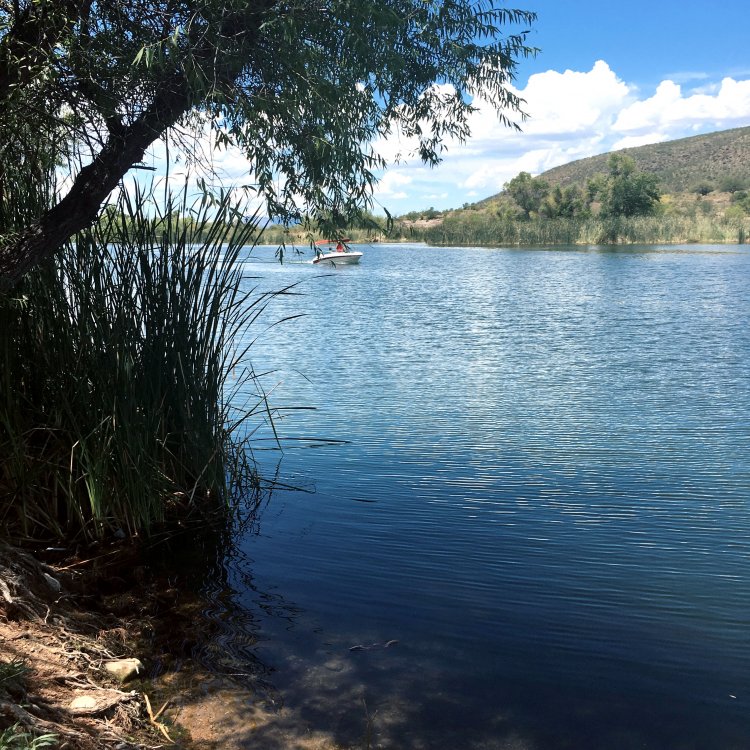 We immediately dropped our bags, neglecting to unpack them, before removing our beach cover-ups and jumping into the water. A smooth rock led us off the edge as we plummeted directly into the water. Beginning swimmers beware: many areas have steep drop-offs, but there are still plenty of areas for all levels!
Once in the water, we saw a large rock in the middle of the water near the bridge, and we decided to swim out to it. The rock was slippery but warm in contrast to the cool water splashing against it. We had a clear view of ducks swimming right by us. When we got to the rock, my asthma had already caught up to me, and the rock was a much-needed rest. Though, we would soon learn this was only the beginning of how far we pushed our bodies to swim.
Brian's "light swimming"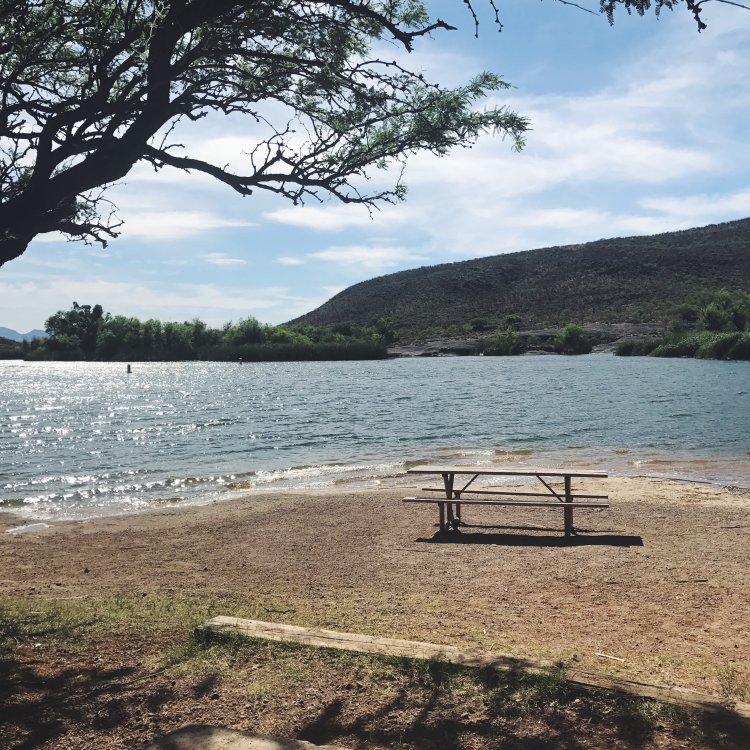 Before I'd fully regained my breath, Brian was already preparing for another long route to take on. As a certified lifeguard, he was able to swim great distances, while Heather and I debated if we could even make it in his next pursuit — starting from one side of the lake across to the other side and back.
After recollecting ourselves, we began our trek across the lake, only taking short breaks by floating on our backs. It was the most intensive workout I'd done to that date! At the midway point, we let the water take us a couple of yards while we rested. Boats passed at a safe distance from us as passengers and partygoers waved. Everything in me wanted to turn back, but my friends wouldn't have it — we were going to finish what we started! I soon discovered that reaching the other side wasn't so bad — it was the swim back that really made this a challenge.
Hunger strikes
My limbs felt like pool noodles once we climbed out of the water, but I felt proud of what I'd accomplished as I looked out across the shimmering lake we'd just conquered. We lay on the park bench, thankful for the shade, and guzzled the still-cool water from our stainless-steel bottles. We ate our packed lunch of turkey sandwiches and watermelon rather quickly, pausing only to point out birds we'd never seen before soaring above our heads.
After soaking up more sunshine on the shore, we still felt hungry, so we decided to call it a day and get more food for our bellies. What we brought simply wasn't enough for the workout we'd just had!
We packed up and headed into town, stopping at a quaint café we found on Yelp called the Gathering Grounds. Seated on their comfortable patio, we devoured our meals — three grass-fed burgers made for the perfect post-adventure fuel.
Afterward, we hopped in the car and headed home, already reminiscing about our day at the lake but desperately looking forward to a good night's rest in our beds. We felt like kids again, without a care in the world.
Grab your swimsuits and sunscreen, and head to Patagonia to discover your own adventure at this hidden Southern Arizona gem!
---
COVID-19 Safety Precautions: If you're ready for some fun in the outdoors this summer, just remember a few restrictions the park asks of its visitors to maintain safety during COVID-19: All restrooms and showers are closed, but portable restrooms are available. Masks must be worn at all times in ranger stations, restrooms, stores, or historic buildings, and anywhere social distancing is not possible. Only five people per boat are allowed, and there may also be temporary park closures.