Clay County, Florida, has coffeehouses for every taste
Java, bean juice, nectar of the Gods. Whatever you call it, that steaming hot (or iced cold) cup of Joe is a necessity to some, and a treat to others. America's love affair with coffee is strong. So much so, a few communities became coffeehouse hubs with so many unique experiences, you'll just have to try them all. Clay County, situated in Northeast Florida and nestled along the banks of the scenic St. Johns River, is one such place. We're sharing the county's best places to enjoy locally brewed coffee and so much more (think decadent desserts, savory entrees, and live music, too).
Café Culture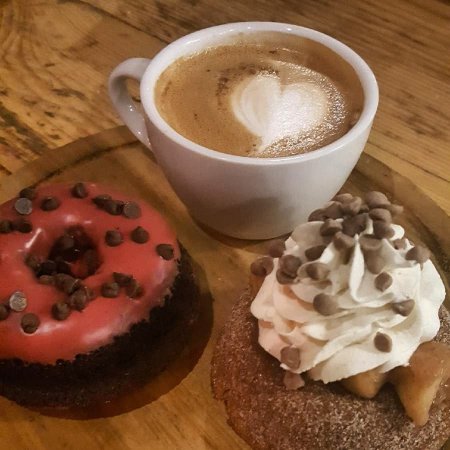 Take note of the word 'café' in this locally-owned and operated specialty coffeehouse. The Urban Bean Coffeehouse Café is a popular favorite right in the heart of Orange Park, Florida. Of course, they offer specialty and hand-brewed coffees and organic teas, but as a café, they also have a menu featuring all-day breakfast items, salads, signature deli sandwiches, and gourmet donuts baked in-house daily. When night falls at The Urban Bean Coffeehouse Café, choose from a selection of wines and local craft beer to go with your Australian Angus grass-fed beef burgers, BBQ chicken flatbread, or other tempting entrees. What's more, the recently remodeled patio is a great place to sip outside, and you can get coffee in a jiffy using the drive-thru.
COVID-19 PANDEMIC RESPONSE: The dining room is open at 50% capacity. The coffeehouse is abiding by social distancing rules, wear masks to help keep everyone safe. Follow them on Facebook and Instagram for the latest hours of operation.
Global Sips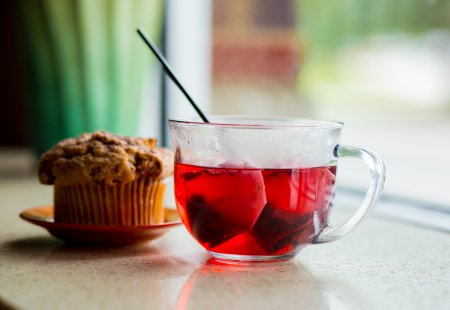 Locally-owned Crazy Beans Coffee serves piping hot cups of ethically sourced coffee, with both organic and fair-trade beans from around the world, in Fleming Island, Florida. Try the Hawaiian Hazelnut with steamed coconut milk, whipped cream, and just a touch of caramel drizzle. If you have a penchant for hot tea, you can choose from a wide variety, including cinnamon, green ginger, herbal peppermint, and chamomile with honey and vanilla. When you're looking for something cool and invigorating, a fresh lemonade or one of their fruit smoothies like Island Time made with mangoes, strawberries, and pineapples will quench your thirst. Fresh baked breads and cookies (including gluten-free treats) made by local bakers and pastry chefs are sure to tempt your taste buds. For a quick breakfast or lunch on the go, grab a sandwich, quiche, fresh salad, or breakfast pastry.
COVID-19 PANDEMIC RESPONSE: Take advantage of their user-friendly, mobile ordering service that includes curbside delivery.
Buzz Worthy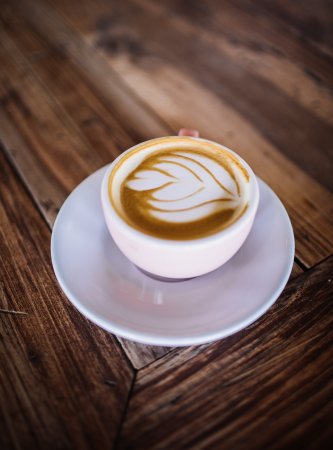 Historic Green Cove Springs, Florida, is home to Spring Park Coffee. This locally-owned shop sits two blocks from the St. Johns River and features freshly roasted beans from their sister company, Brass Tacks Coffee Co., along with a mix of specialty drinks, sandwiches, pastries, and ice creams. Try their popular breakfast biscuits, made in-house each day, with their version of Butterbeer, crafted with espresso, toffee nut, caramel, and butterscotch. If you crave sweets with your coffee, indulge in a cinnamon roll, a slice of lemon head cake, or fresh chocolate chip cookies baked fresh. Take home a 32oz. growler of Double Strength Cold Brew coffee for a great souvenir. This coffeehouse has a book swap area, board games to play, and live music on the first Friday of every month. Don't forget to check out the 'Name of the Day' board outside the shop. If your first name is there, you'll receive a free coffee!
COVID-19 PANDEMIC RESPONSE: This coffeehouse launched a new online ordering feature, complete with special parking for quick pickup of online orders.
Books & Beans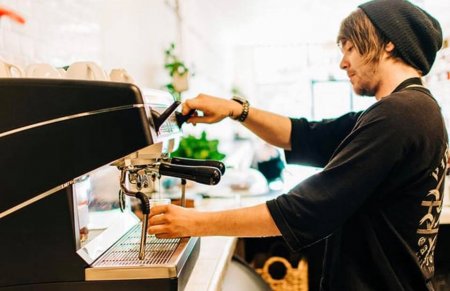 Indulge in a classic combination any day of the week with artisan coffee and new and used books at Present Tense Coffee and Books in Green Cove Springs, Florida. You haven't lived until you've tasted their brews crafted from 9-minute roasted coffee beans that are aged for 30 days. Or opt for their signature drink, the PLN, a black tea, and lavender beverage that's perfect for cozying up with a good read. Nothing complements a book quite like a cup of Joe or tasty tea. So, Present Tense offers an amazing selection of books from national and local authors for sale or trade. Reading can work up an appetite. Pick up a delicious cinnamon roll, vegan banana muffin, or a homemade scone to satisfy your sweet tooth. Be sure to check-in for their weekly events, including dollar bin book days, book club meetings, child's storytime, and more.
COVID-19 PANDEMIC RESPONSE: Get coffee, baked goods, and reading material by takeout or delivery.
Brew Crew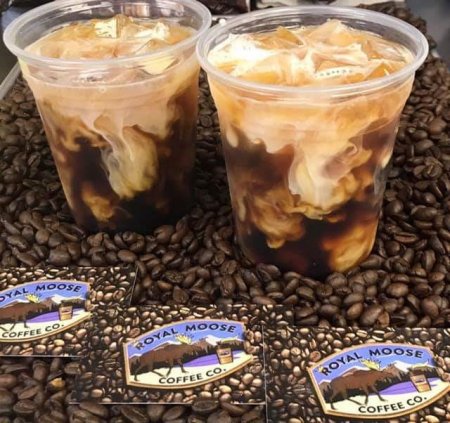 Track down the moose in Middleburg, Florida, and you'll find yourself at the Royal Moose Coffee Company. Don't let the name fool you — there is, in fact, a large, full-sized moose outside the door of this fine establishment, but they offer way more than coffee. This is an independently owned and operated coffee and ice cream shop that also serves breakfast all day and lunch. Their menu includes cinnamon rolls, muffins, croissants and sandwiches, and Paninis and pizzas. The tasty selection pairs nicely with fresh coffee and specialty drinks, including cappuccinos and chai lattes. May we suggest their signature Moose Mocha latte made with espresso, white chocolate sauce and steamed milk, topped with whipped cream and caramel drizzle? If that doesn't whet your appetite, you can also choose from ice cream and a myriad of frozen concoctions such as a turtle mocha and iced peppermint mocha.
COVID-19 PANDEMIC RESPONSE: The drive-thru or walk-up window is open with outdoor seating on the patio overlooking beautiful Black Creek.
Up Your Caffeine IQ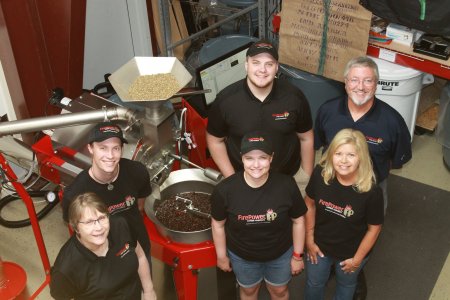 Take your coffee addiction to a whole new level at FirePower Coffee Roasters in Keystone Heights, Florida. This family business is run by a couple that hold over 10 certifications in coffee and tea educational programs and food safety. These go-to experts know how to brew and process the perfect cup of coffee. While you enjoy a cup from their rotating menu featuring coffees from around the world, browse the shop and read the educational slides scrolling through the monitors. Bring your questions, too, to learn more about the roasting process while you're enveloped by the bold aroma filling the air. Tea also has a special place here, with a certified tea sommelier! Sample specialty and organic teas from Two Leaves and a Bud right in the shop. You can take home souvenirs of your visit, choosing from their selection of whole or roasted beans and teas.
COVID-19 PANDEMIC RESPONSE: With the Toast TakeOut app, customers can safely place an order for curbside delivery.
Grab & Go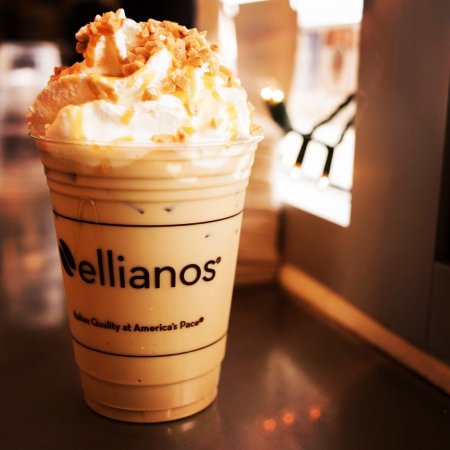 When you're on the go, the perfect spot to get your caffeine fix is at Orange Park, Florida's, first double-sided drive-thru specialty coffee shop, Ellianos. Buzz through and grab a hot or iced coffee, espresso beverages, smoothies, and frozen lemonade and latte freezers like their signature banana pudding freezer. You can fuel up, too, with a breakfast menu filled with sandwiches, bagels, muffins, and cookies. Grab a bag of whole, ground, and toddy grind beans to make at home.
COVID-19 PANDEMIC RESPONSE: As a drive-thru coffeehouse, Ellianos Coffee has continued to deliver exceptional service to the community.
Pinkies Out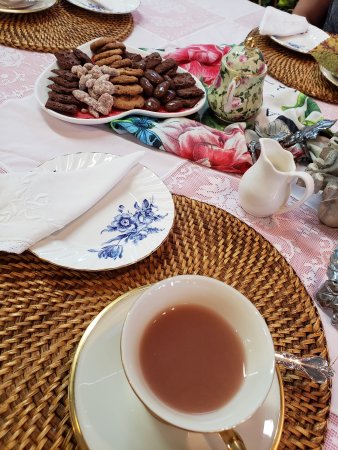 What began as a custom gift basket shop evolved to include an English inspired team room at Basketique Custom Theme Baskets & Gifts & Over the Second Cup Tea Room in Orange Park, Florida. The hosts here believe tea time is a ceremonial occasion. So, all of the tasty treats are served with delicate linens, beautiful crystal, and fine china. While you enjoy a pot of tea, try a variety of tea sandwiches such as cucumber with goat butter and watercress, salmon pate on poppy seed crackers, beet-topped deviled ham, and orange marmalade. Treat yourself to chocolate and desserts such as Petit Fours, key lime tarts, and gourmet Swiss chocolate hand-dipped strawberries, to name only a few. Plus, the onsite certified tea sommelier can help you find the perfect tea.
COVID-19 PANDEMIC RESPONSE: The tea room is accepting reservations for groups of six or less, with times staggered to maintain the six-foot rule of social distancing parameters.
Coffee and tea, sweets and treats, and breakfast, lunch, and dinner—Clay County, Florida's coffeehouses offer something uniquely different to delight everyone.