Escape to Galena Country
A couple's refined retreat to Galena, IL
My husband and I recently moved to Chicago from across the country, leaving our quiet Arizona life and joining the nearly 10 million other people living in the Chicago metro area. We love the bustling city, but we quickly learned the city lights and car horns couldn't replace the gorgeous twinkling stars and cheerful birdsongs that we left behind.
Yearning for some relaxation after the move, we thought it would be nice for a romantic getaway. There was no question where we were headed!
We rented a car and escaped the Chicago traffic—I hadn't driven at all since I dropped off the moving truck months ago—and headed west to Galena, IL for a quick weekend retreat.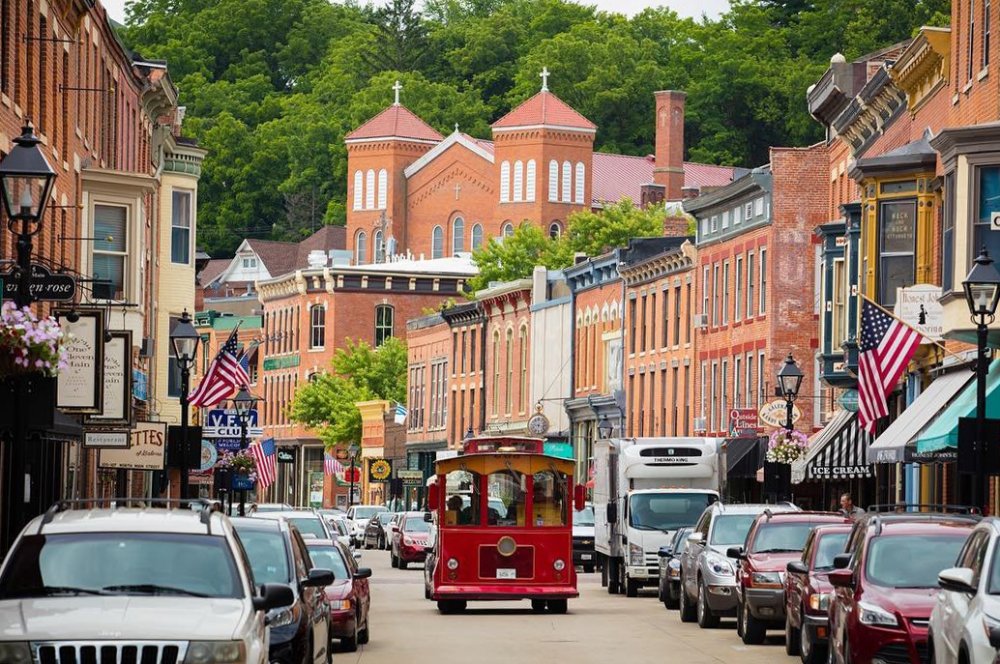 Unique finds
I could feel a weight lift from my shoulders as we pulled into town. Immediately I noticed that the town was from another time. It's as if time had stood still. Historic mansions and homes perched along the hillside while the red brick buildings and storefronts lined Main Street. The scenery felt worlds apart from Chicago—rolling hills and lush vegetation surrounded this captivating town. As we drove through downtown, it was clear that the locals and visitors alike embraced this historic small town with pride.
Before heading to the bed and breakfast to drop off our bags, we thought it best to stretch our legs and explore historic Main Street. With more than 125 independently owned businesses nestled along the street, it's easy to see why it's nicknamed the Helluva Half Mile.
We popped in here and there when a storefront beckoned. One of our first stops was to get a cup of joe. The aroma of freshly roasted coffee led us to Big Bill's Sandwich Shop. I enjoyed the Logan House Blend; roasted in house, the taste immediately perked me up. Thrilled that the coffee beans are roasted on site, we were more than pleased to be taking a bag of home with us.
Further exploring Main Street, the handmade goods at Pinder Pottery caught my eye, and with the artist, Joe Pinder, throwing in the window, we were drawn into shop. We walked out with a set of bowls, stamped with a Galena emblem and handmade just days before our arrival.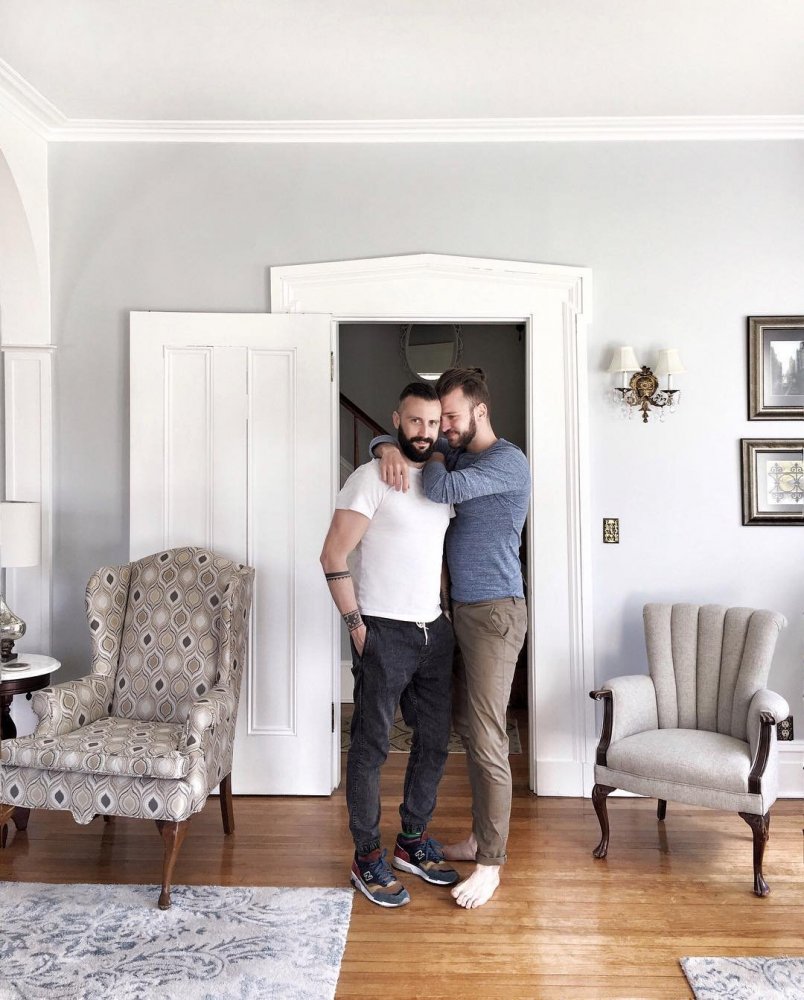 Home away from home
Satisfied with our local finds, we headed to our B&B. The lovely Aldrich Guest House, owned by a gay couple, is located just a five-minute walk from downtown. Upon arrival, Robert greeted us and helped us trek inside with all of our goodies. The historic home, originally constructed by three congressmen, stands tall and shares a street with two other former congressmen, one of which was Elihu B. Washburne. We joked that the home was located on "congressmen row."
Robert and Douglas gave us a quick tour of the home and gave us some recommendations for dinner and further explorations. We set out for dinner on foot and journeyed through Grant Park, then over the Galena River to Main Street. It was really nice to take our time, unplug and enjoy each other.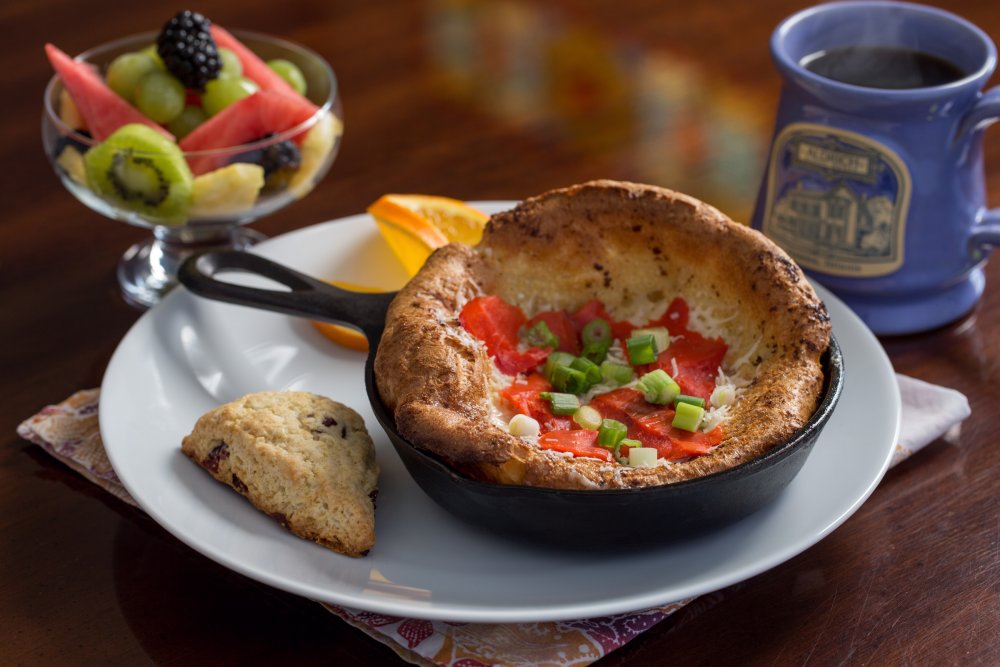 While there were many appealing options for dinner (I have started a list for next time), Fritz and Frites was our restaurant of choice. It did not disappoint! We started out with an order of escargot and a bottle of wine, followed up with the lamb shank and Wienerschnitzel. This was our first time dining at Fritz and Frites, and I can assure you—it won't be our last.
We took a leisurely walk down Main Street and headed back to our "home away from home" for the night. We don't consider ourselves B&B type of people, but when searching for places to stay in Galena, Aldrich caught my eye. It's rated in the top 1% of hotels in the United States and the decor was modern with historic touches. The innkeeper's personalities and style paired with the location and hospitality made it a wonderful experience. Not to mention the incredible frittatas and homemade scones we indulged in for breakfast—and Douglas' chocolate chip cookies! Worth the trip altogether!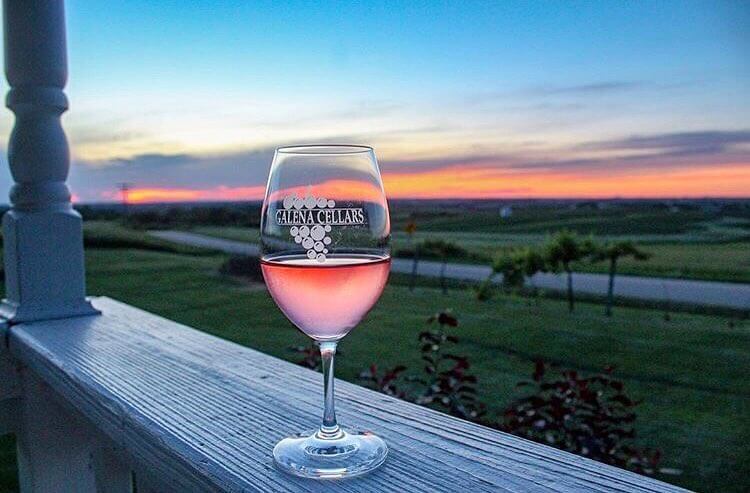 Locally grown
Not quite ready to head home, we decided to take a scenic drive and head to Galena Cellars Vineyard & Winery off of Stagecoach Trail. A beautiful 15 minute-drive from town, the Galena Cellars Vineyard & Winery was a little slice of heaven! We decided on the taste and tour option and got to know the owners. It's a family-owned business, 40 years in the making and an incredible location. Thaddeus and I enjoyed sampling the wine while overlooking a vista of rolling hills and grape vines. It made me not want to head back to reality after such a lovely night away.
Spending this weekend together in a quiet, friendly locale was the absolute perfect escape. We met some wonderful new people and have started a list of must-dos for future visits. Galena checked all the boxes for us to have a perfect romantic getaway.